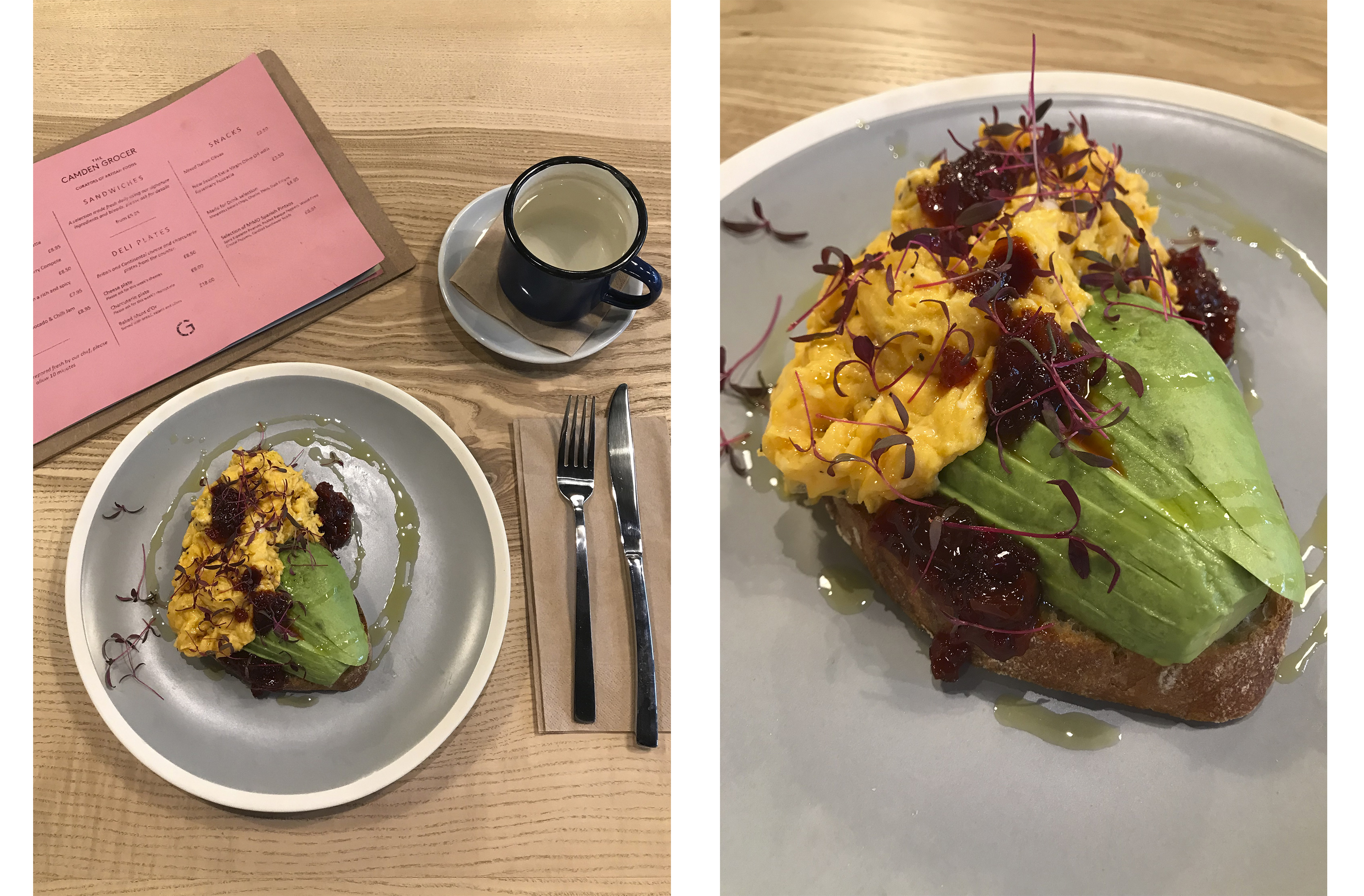 The Camden Grocer Introduces a Brunch Menu
The famous Camden Market is getting a bit of a revamp, starting with the North Yard within the Stables Market. That's where you'll find the Camden Grocer, a bright, airy and beautiful space that serves as both a luxury grocers and a relaxed café. On In London were invited to try the new brunch menu. We tried the scrambled eggs on sourdough toast with avocado and chilli jam, and we are still dreaming about it days later. So simple, yet perfectly executed with top-quality ingredients!
Other options include parmesan custard and lemon courgette ribbons on toast, french toast with vanilla raspberry compote and elderflower sabayon and the classic shakshuka. Ask for one of the Grocer's crafted coffees, or a premium juice, wine or beer — all available for purchase so you can recreate the experience at home. If you're not feeling brunch-y, they also serve sandwiches, deli plates and bar snacks. Once you've eaten to your heart's content, all that's left to do is to browse the highly curated shelves and fridges full of artisan products — from jam to wine and from cured meats to biscuits.
Address: The Stables Market, Chalk Farm Road, London, NW1 8AH
Website: https://www.camdenmarket.com
Written by Iris Goldsztajn