The Waldorf Hilton Review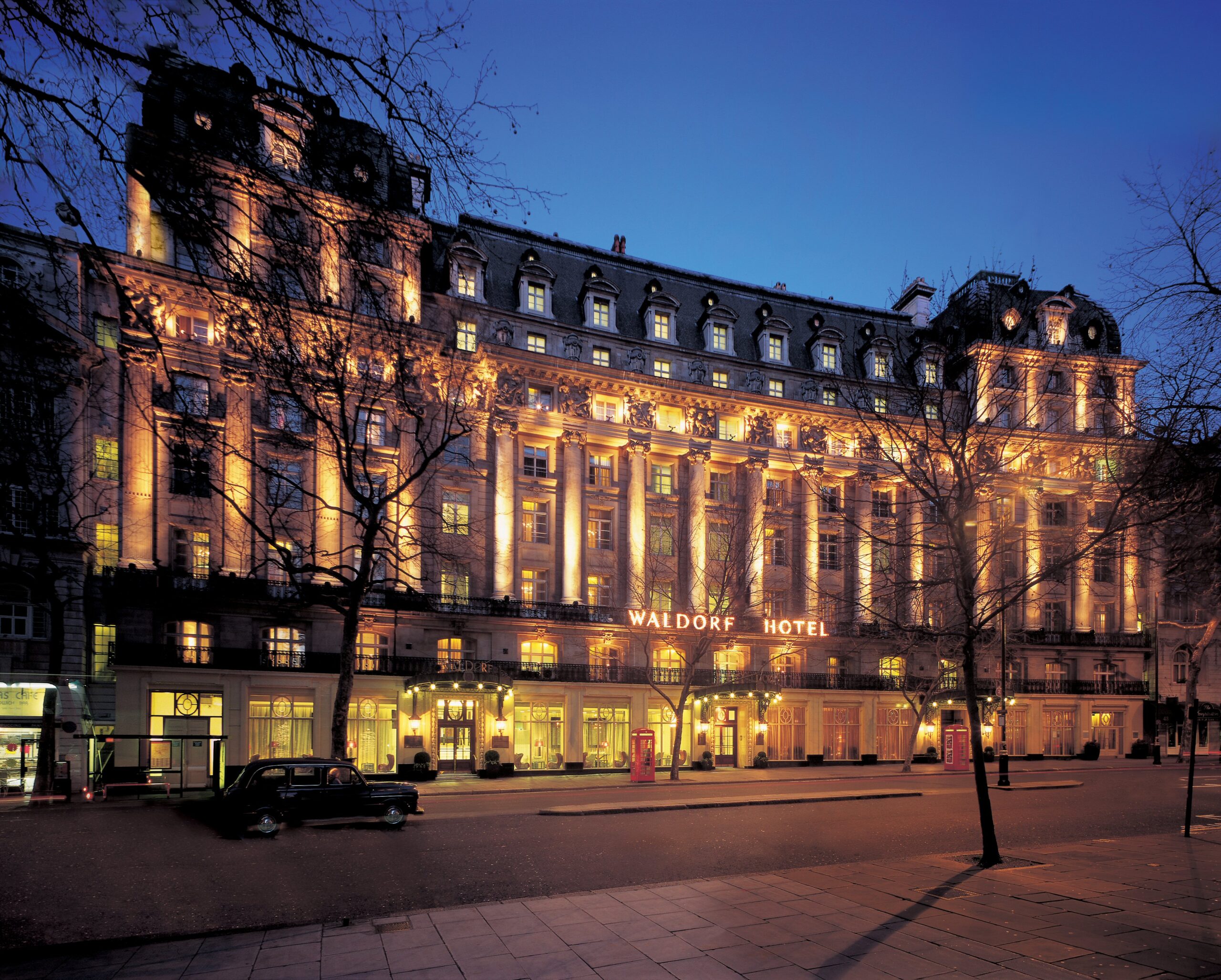 The weekend of 1st and 2nd August, Onin.London and Freshandfearless were invited to stay at the famous West End landmark hotel, The Waldorf Hilton to review their delightful Waldorf Weekender package.
The Waldorf Weekender package at the hotel is available to book as either a family or as a couple, so it's perfect for either a romantic getaway, a friend's weekend or a family staycation. It consists of two nights accommodation, Afternoon team, breakfast, dinner, a movie hamper for the room and a picnic hamper. Prices for the family package range from £395.00 to £549.00 whilst couples' packages begin at £370.00 to £499.00.
Upon arrival, the social distancing measures put in place are instantly noticeable (one way directions, staff wearing masks and hand sanitiser readily available) and it certainly helped put me at ease. The Waldorf Hilton has also implemented Hilton CleanStay to deliver an industry-defining standard of cleanliness and disinfection.
We chose to have our Afternoon Tea served in our bedroom and loved not only the intimacy, but the extravagance of it all. From the delicious closed sandwiches to the scones with clotted cream and strawberry jam, it was just perfection. Though there is a special shout out to the Waldorf macroon and Waldorf Victoria sponges.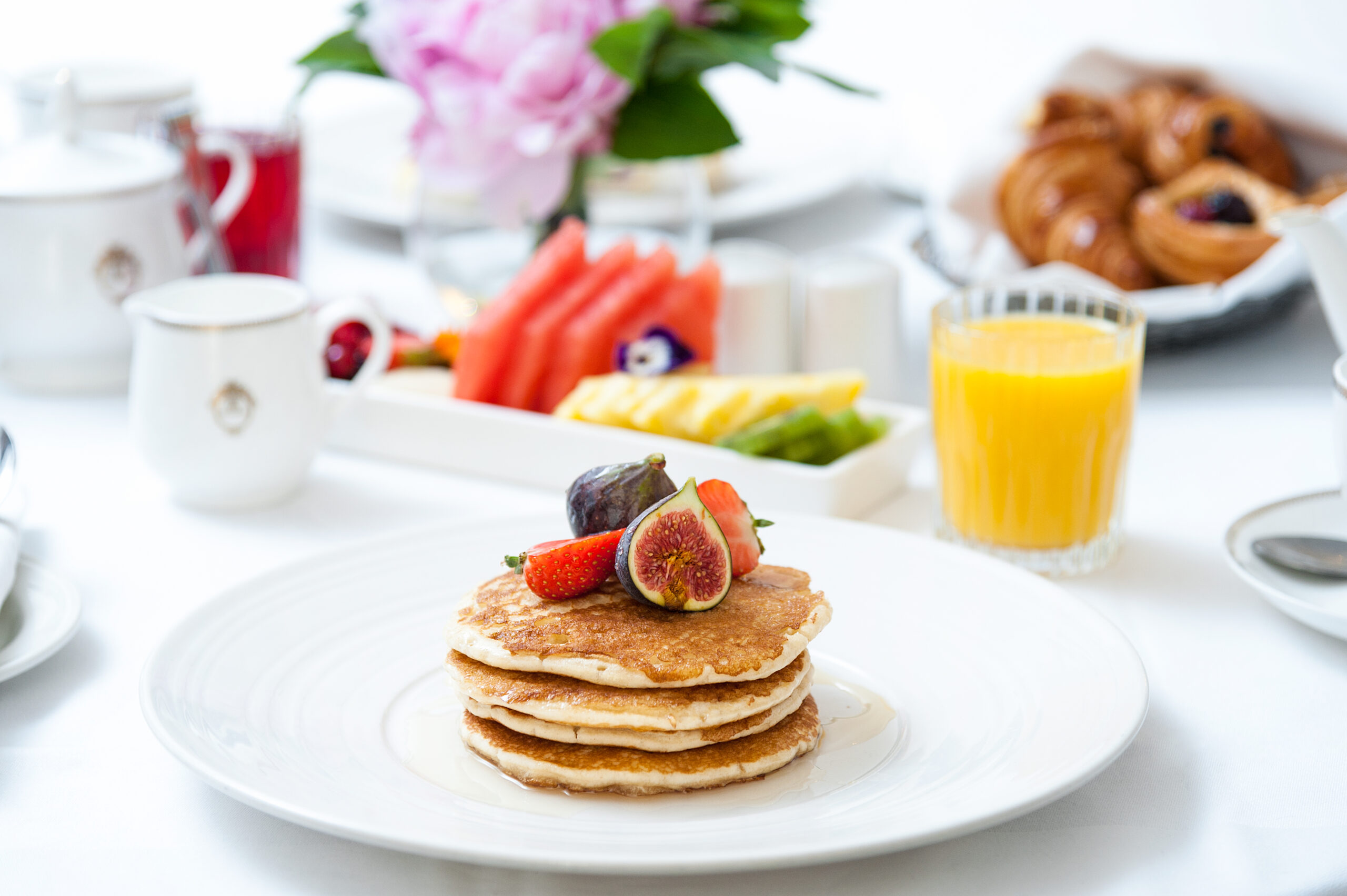 Our room was fitted with a gorgeous record player and hamper of records and dvds to enjoy throughout our stay. We were especially impressed with our movie selection (Love actually, The holiday, Mamma Mia, London has fallen and Birdman) and it felt like an added treat to be able to watch old favourites before bed.
On our second day at the hotel, we chose to take the complimentary picnic hamper to the near by St James park. It was such a treat to be able to sit in the sun with a lovely selection of pastries, cakes, sausage rolls, quiche, cheese and crackers, grapes and strawberries and cream.
Upon return to the hotel after our picnic, we did have to change rooms as we had some problems with the air-conditioning in our room. This wasn't a bother though as the kind staff (especially Jorge) were so accommodating. We were provided with fans for the first night as it was quite late when we noticed it wasn't working. And the next night in our new room, the air-conditioning worked a treat.
Breakfast and dinner is available in your room or the gorgeous Palm Court. We'd highly recommend you eat in the Palm Court, social distancing measures are strictly in place and it will just make your stay even more special. The full English breakfast was delicious, but it's dinner where things really shine. Despite having a limited menu at the present time, we thoroughly enjoyed a glass of rosè while getting our fill of buffalo chicken wings, Beef Burgers and Tomato and Mozzarella Gnocchi! All topped off with mango sorbet… it was a pure delight.
We would like to thank The Waldorf Hilton for looking after us so well and for providing us with The Weekender Package to review. It was a great experience, especially after so many months of lockdown. So if you're wanting to visit London or just have a staycation look no further than The Waldorf Hilton. You won't be disappointed.
Address: Aldwych, West End, London WC2B 4DD
Website: https://www.hilton.com/en/hotels/lonwahi-the-waldorf-hilton-london
Written by Tegan LeBon