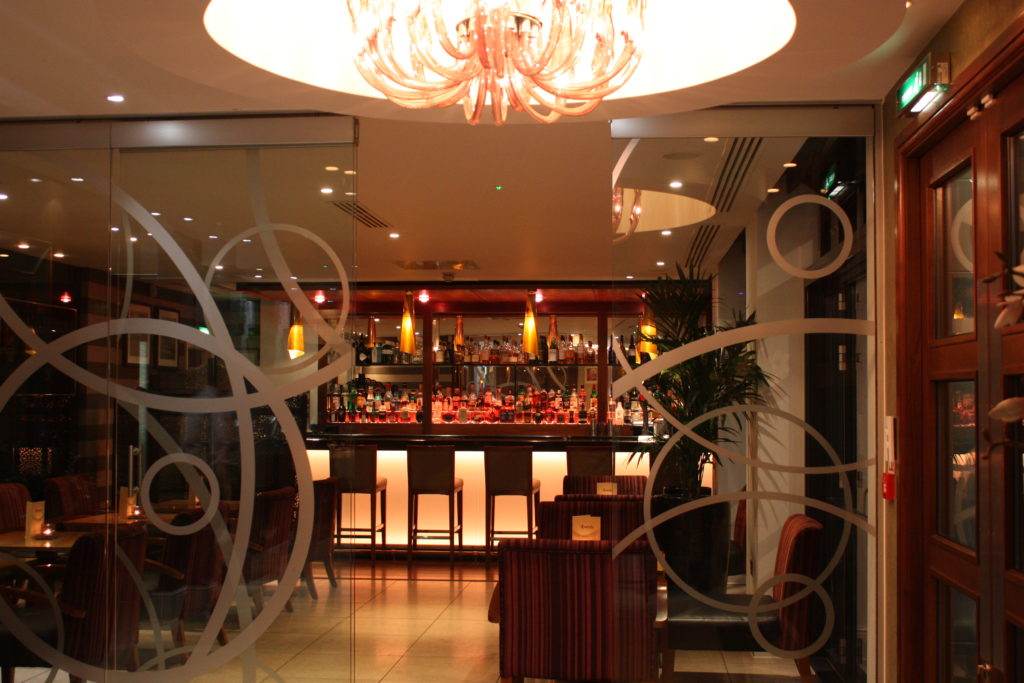 When you read the menu at Bombay Palace in Connaught Street you'd be forgiven for thinking this was standard Indian restaurant fare. Once you journey past the facade of Dhansak's and Rogan Josh's however, this place is full of delightful culinary surprises.
One of my favourite categories of any Indian menu is the starters, so at Bombay Palace we excitedly tried out a few of the smaller bites on offer. 
Peri Peri might spin up visions of a portuguese chicken, but the Shrimp Peri Peri was everything but. The fattest, most juicy shrimps encased in a light, crispy batter. We also loved the four almost pastry like mountain shaped peaks of samosa chaat, with a spiced chickpea filling, accompanied by a dark, rich, fruity chutney. 
The chilli garlic chicken could have worked as a main dish in a larger portion. The tangy, smokey sauce, smothered tender mouthfuls of chicken. This dish packs more of a heel tap than a kick but the warmth is welcomed, as are the sweet undertones. 
Possibly our favourite surprise of the night was the Gol Guppe – a light, crisp empty shell filled with spicy, tangy chutneys. Imagine all your favourite elements of poppadoms and chutney, all rolled together into individual bite sized bombs, then laid on a bed of fresh fruits… delicious. 
The Highlight of the main dishes was the Nalli Gosht. Now maybe we are biased here, but we love a good lamb shank when it "falls of the bone" as the cliche goes. Well this dish lived up to the cliche, and raised it with the most sumptuous, velvety spiced dark sauce.. It would have been rude not to mop up this smooth and almost chocolatey sauce with our keema and garlic naans. 
Already feeling the bulge of all the food beforehand we couldn't resist one of our favourite Indian deserts, Gajar Ka Halwa. This sticky, sweet carrot fudge is loaded with nuts and dried fruits, making it not only a taste disco in your mouth, but also a party of textures. Served warm, we loved it.
Feeling sheepishly full, our lovely and warm table staff wrapped some of our Gajar Ka Halwa in a box to take home and carry on enjoying later, and we walked off into the night, full bellied and wide smiled. 
www.bombay-palace.co.uk | www.connaught-village.co.uk
Address: 50 Connaught street, London, W2 2AA
Written by Rick Hartley