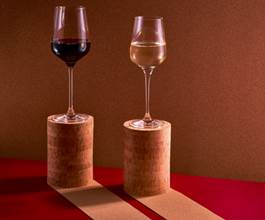 Bompas & Parr and Cork create a multi-sensory wine tasting experience
OnIn London favourites Bompas & Parr have teamed up with Cork to create a wine tasting experience like no other!
Wine lovers and wine appreciators as Bompas & Parr will launch a collaboration with the Portuguese Cork Association for an immersive wine-tasting experience like no other for two days only in July 2017.Visitors are invited  to take part in Neuroenological Tasting: The Grand Cork Experiment, a ground breaking trial to test how the sounds, aromas and sensations associated with opening a wine bottle trigger our brains and influence our taste buds.
You never know what you're going to get with Bompas & Parr style, but be prepared for anything during the experiment. Guests will be rewarded for their contribution to science as they will be invited to relax in a beautiful cork-clad lounge to sample different wines and awaken your senses. You'll also get to create your a personalised cork wine stopper to take home with you.
Harry Parr said: "Popping a cork on a bottle of wine is one of drinking's most powerful rituals, helping whet the appetite well before you've smelled or tasted the wine, so it will be interesting to see the intensity with which cork's sonic and haptic sensory cues form part of our perception of taste compared to artificial closures."
Spaces for Neuroenological Tasting: The Grand Cork Experiment are limited so visitors are advised to book early to avoid disappointment.
Dates: 28th– 29th July
Where: 15 Bateman Street
Nearest Tube: Tottenham Court Road
Timings: 12-1pm, 1-2pm, 2-3pm, 3-4pm,
4-5pm, 5-6pm
How to Get Tickets:
28th July : https://billetto.co.uk/e/neuroenological-tasting-the-grand-cork-experiment-28th-july-tickets-202788
29th July: https://billetto.co.uk/e/neuroenological-tasting-the-grand-cork-experiment-29th-july-tickets-203275