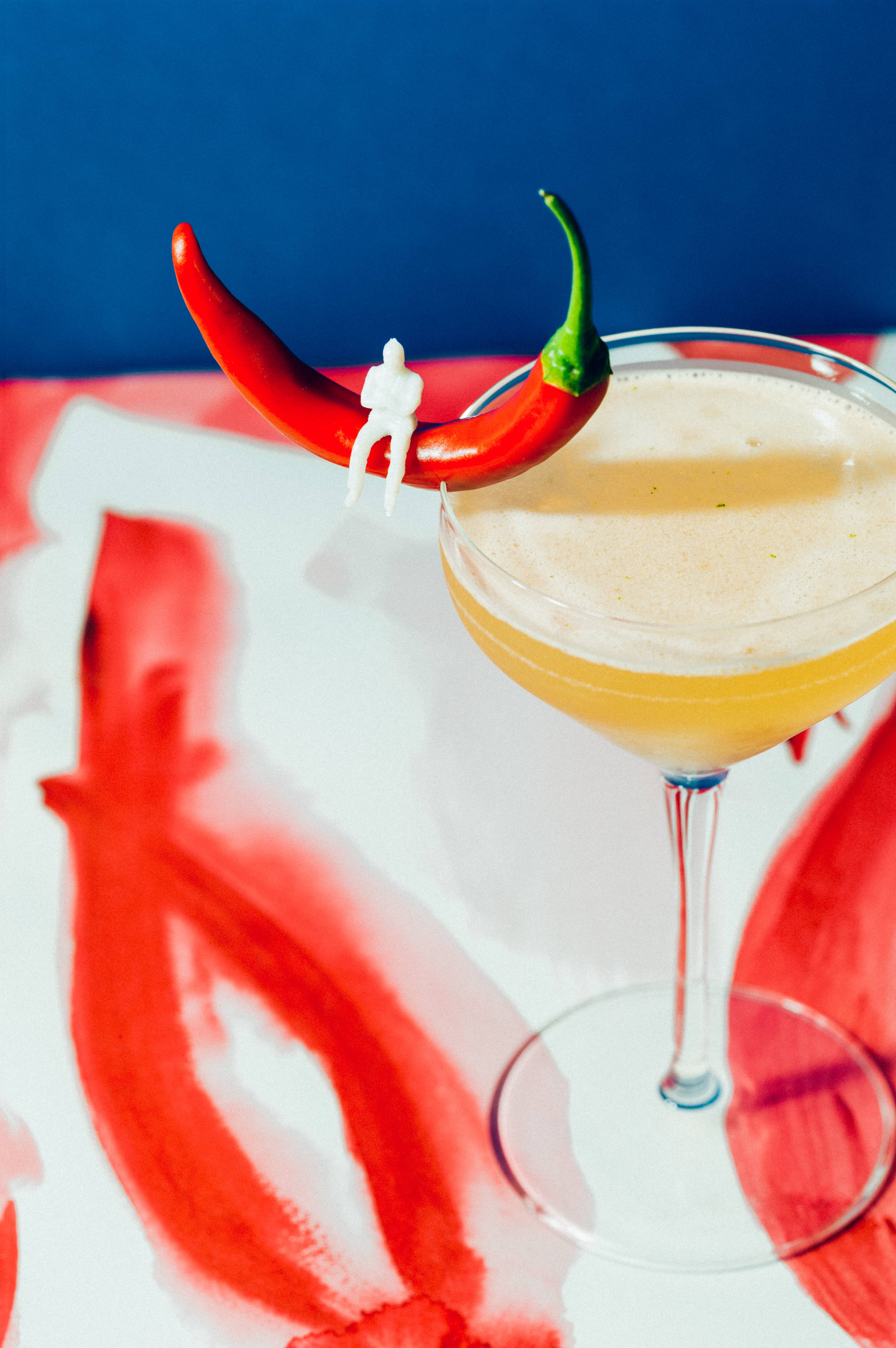 Bourne and Hollingsworth New Menu Review
On Tuesday 19th September, OnIn.London, enjoyed a night out at a Bourne and Hollingsworth bar located in central London.
The menu evokes playfulness, cheekiness and naughtiness. The names of the drinks are smart and funny, referring to pop cultural references. The descriptions of the drinks are spot on and make you want to try all the drinks on the menu. Indeed, there is a powerful sense of movement of location and time through the words and tastes used in the menu. The stamped menu adds a personalised touch.
We had six cocktails that we shared. The 'Cocktail of the Month' (£10) is a popular choice and is great way to start the evening. This is a refreshing drink comprised of Hendrick's gin, fresh lemon, homemade grapefruit, cordial and free range egg white.
The 'Amber' (vodka, vanilla liqueur, ginger, lemon and apple- £9) was bursting with flavours. There was a good balance between the lemon and crisp green apple. It may be a touch sweet for those without a sweet tooth.
If you fancy something a bit more daring then perhaps the 'Mask of Zoro' (£12)?  Mezcal, aperitif, blood orange liqueur, bitters and cider created a strong smokey taste. Or perhaps fiery salsa and spice is more to your taste? Then 'Welcome to Tijuana' (£10) has a burst of flavours and spices including to tickle your taste buds. This tequila based drink also contains lime, honey, basil, bitters, ginger beer and chilli chocolate. This is a chilli dipped in chocolate, rather than chilli flavoured chocolate!
If you wish to be a touch more sophisticated then 'Tiffany' (£10) is for you. The honey and apple are particular lypresent in this cassis and bubbles drink. There is only one word to describe 'the Deco' (£10): delicious. This vodka, coffee liqueur, dry chocolate and espresso cocktail is great way to finish or start your evening.
Website: www.bourneandhollingsworth.com
Address:
28 Rathbone Place
London
W1T 1JF
Twitter: www.twitter.com/bandhgroup
 Facebook: www.facebook.com/bourneandhollingsworth
Instagram: www.instagram.com/bourneandhollingsworth
Written by Caitlin Neal