Chucs Cafe Kensington Summer Terrace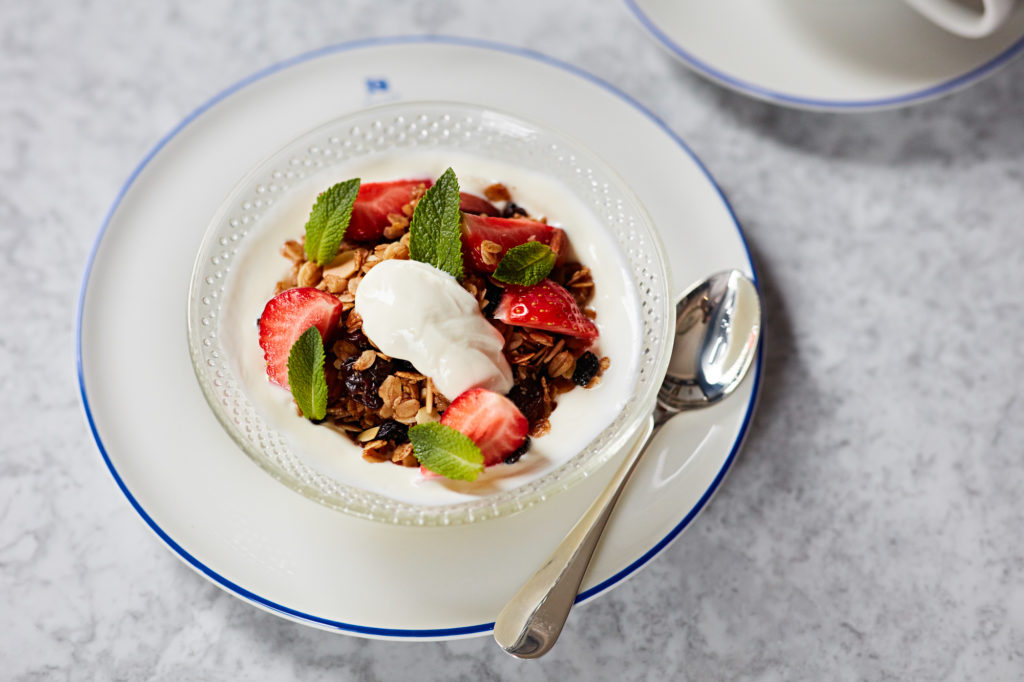 Popular London restaurant Chucs Cafe has found a brand new home in Brompton road. The restaurant opened last week and Wednesday night they had their launch opening, a party filled with delicious food and even better drinks. The outside of the restaurant alone is enough to make you want to try Chucs with their enticing blue and red flower arch that welcomes you as you walk through the door. The friendly staff immediately greeted us with an assortment of drinks from cocktails like Aperol Spritz and Bellinis and of coarse a classic summer rosé and champagne fit for a celebration. The interior of the restaurant will transform you to the Mediterranean beaches of Italy and Cote d'Azur in the 1950's. The colours and paintings make for a glamorous and cozy environment, designed by renowned designers Fettle Studio led by Andy Goodwin.
After a bit of mingling and sampling drinks including, it was time to try the food! The appetizers consisted of salmon and tartare toasts, risotto truffle arancini and bowls of the famous Cacio E Pepe. Every mini dish was delicious and insanely instagrammable which is always a winning combo. The rest of the menu consists of a selection of Chucs best pasta including Tagliatelle with Crab & Amalfi Lemon.
Chucs cafe will be open for breakfast, lunch and dinner as well as having a takeaway option as well. The breakfast menu features a wide selection of dishes, ranging from fresh pastries and House Granola with Flat Peaches & Yoghurt, to classic favourites including Eggs Benedict, and Smashed Avocado with Poached Eggs & Smoked Chilli. The all day menu includes some of Chucs' most popular dishes, including the famous Cobb Salad, Chicken Paillard and Milanese.
Website: www.chucsrestaurants.com
Address: 97 Old Brompton road, South Kensington, London, SW7 3LD
Written by Lisa Leroux