Crispy duck, too much vodka and a hunky bartender – we review the Station Hotel, a gem in London's Hither Green
Didn't have the cash to splash for a train ticket to Paris on Valentine's Day, but still want to treat yourself and your lover to a night away? Thankfully, London has plenty of romantic outings – and this one is just half an hour from the city centre.
Grab your partner and jump on the train to Hither Green, where you'll find the Station Hotel – a pub-restaurant-hotel guaranteed to supply the much-needed break you're after, regardless if you're single or in a relationship.
From the outside, the venue looks like your average city pub, tucked away on the corner of a quiet street with not much else around apart from some independent boutiques and a supermarket – but you should never judge a book by its cover.
Once inside, I was struck by two things; a) whoever was responsible for the interior design of this place is a genius and b) the warm, welcoming atmosphere (no doubt helped by the happy, partially-drunk people watching the rugby).
The Station Hotel is split into three parts; on the ground floor, you'll find the pub and the restaurant, while a gorgeous, wooden spiral staircase will lead you to the hotel rooms.
My evening started with dinner. As someone who rarely dines alone in fancy restaurants, I was apprehensive at the thought of having a three-course meal on my own, but I needn't worry, because the team kept me entertained throughout the evening by supplying me with laughs, far too much vodka and even a few cheeky cigarettes between meals (if that's not top-notch customer service, I don't know what is).
Even if you don't want to stay for the night, stay for the food – you won't be disappointed.
Start with the crispy duck hash, which was my favourite dish of the evening; a moreish concotion of duck, sweet potato, pickled red onion and toasted peanuts, topped with a fried and and chilli creme fraiche.
My main of green apple, red onion and sage-stuffed pork belly, served with wholegrain mustard mash, broccoli, cabbage and gravy was equally delicious, as was the humungous cheese platter – but really, the crispy duck won first prize, and it's what I will be returning for.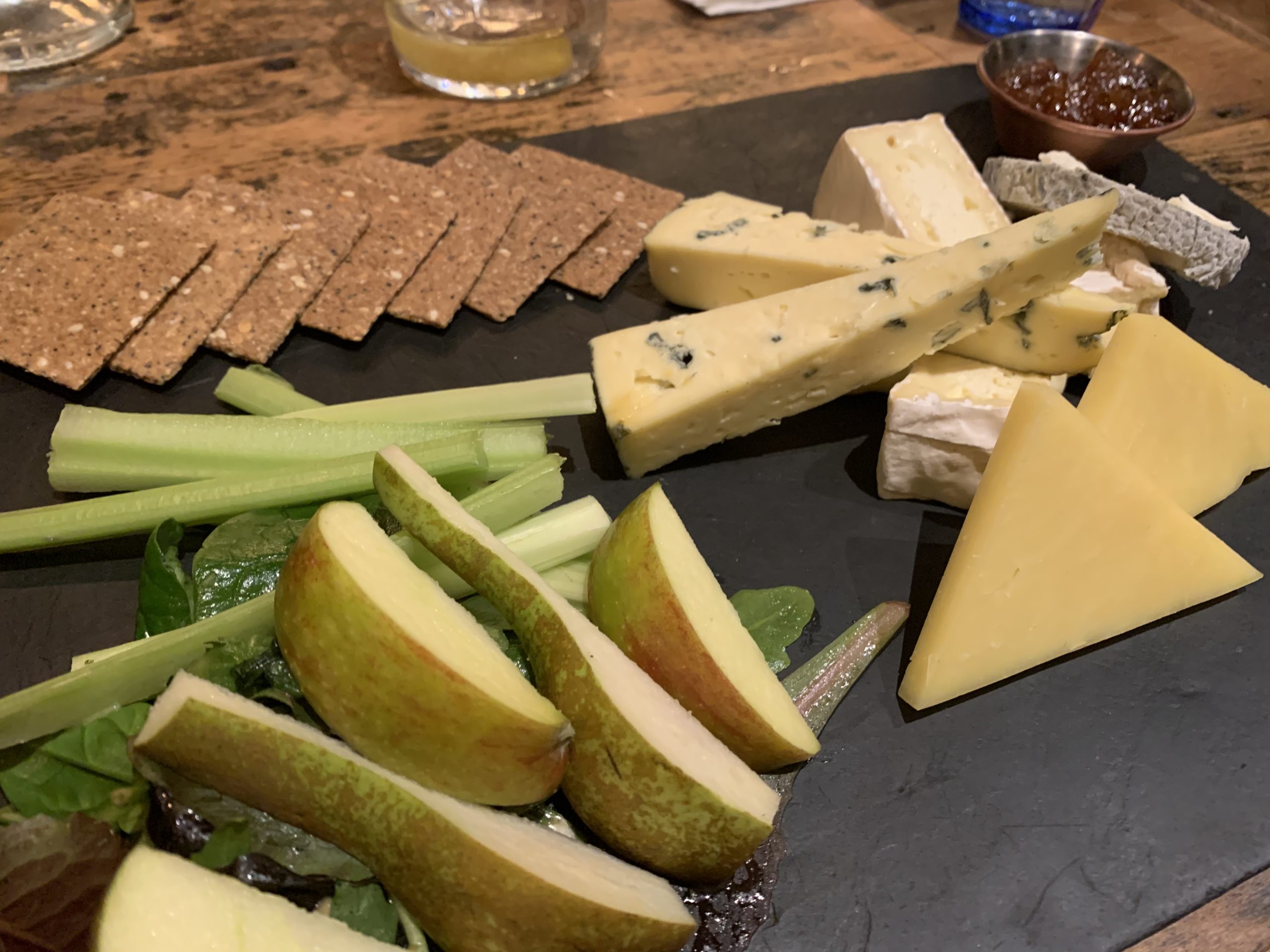 Having enjoyed a fair few drinks, including a vodka martini that the hunky bartender served me (the hostess tried to play matchmaker with us, but unfortunately he had a girlfriend), I headed to bed.
If you feel hesitant about booking a night away solo, don't: lying in a comfy hotel bed, watching TV while eating the jar of homemade, vegan brownies that were left for me on my table was the most relaxed evening I've had in a long time.
There was only one downside to my night; because there was a storm raging outside, a car alarm went off at 3am, then again at 6am, and then again at 9am. But then again, that can't be helped by the hotel, so I won't hold that against them.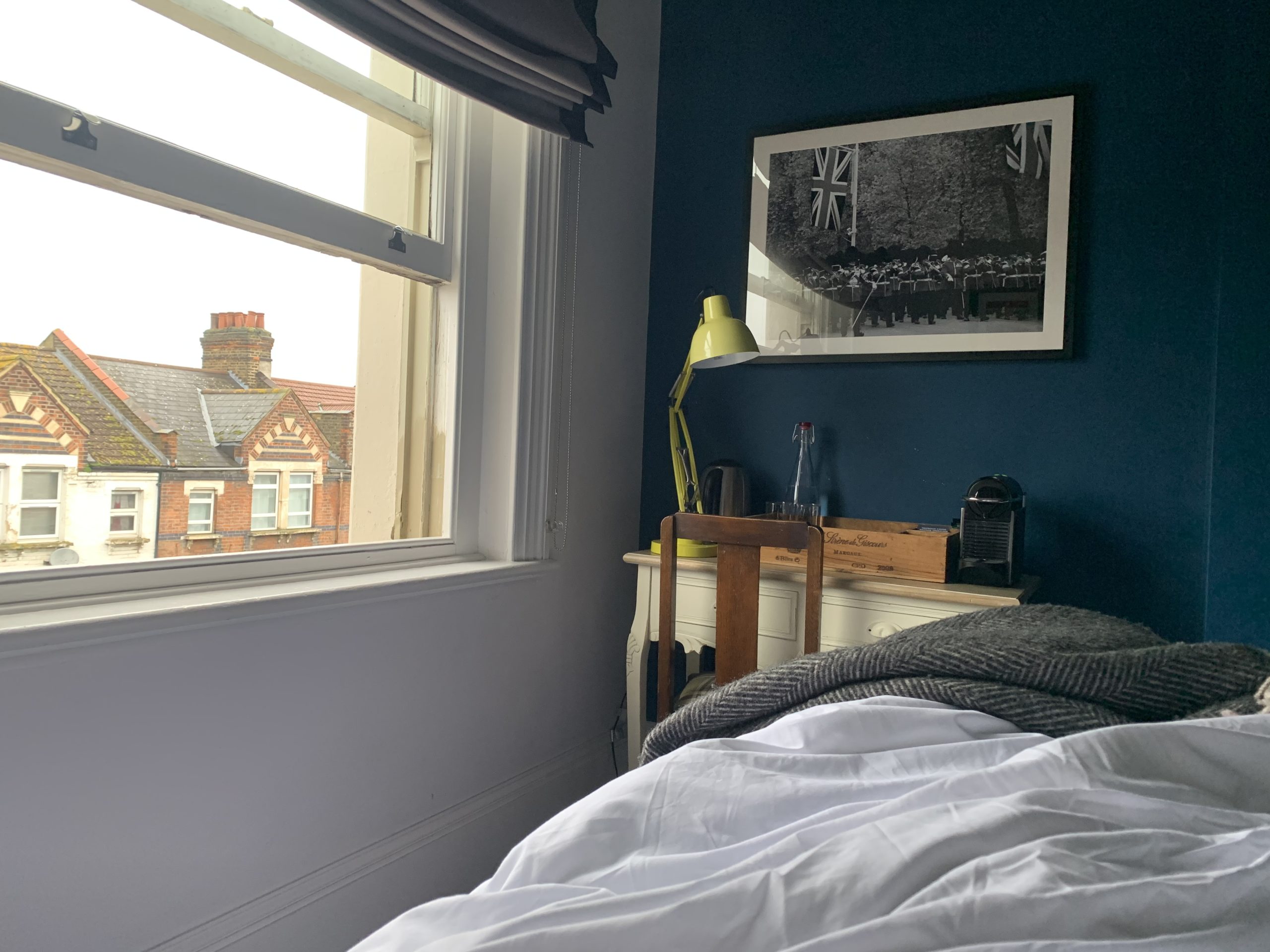 Despite 'car alarm gate', as I've now dubbed it, I had an amazing night, and I'll be coming back very soon – if only just to get drunk with the friendly staff and order more crispy duck.
Written by Almara Abgarian
Website: https://www.stationhotelhithergreen.co.uk
The Station Hotel
14 Staplehurst Road,
Hither Green,
London,
Se13 5nb