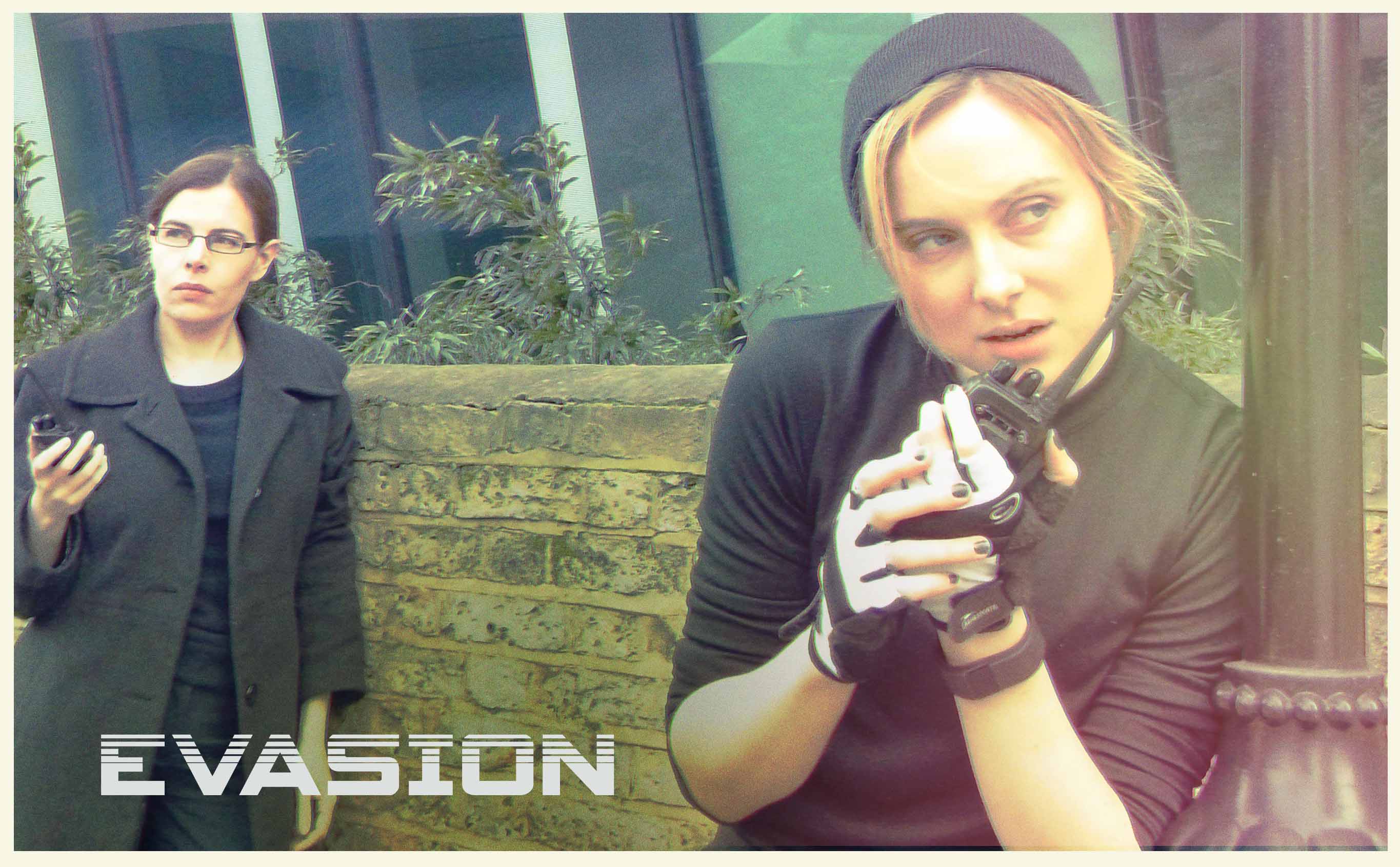 Last Halloween, ONIN London played Firehazard's Shadow Over Southwark game and absolutely loved it (https://onin.london/shadow-over-southwark-review/). So there was no doubt in my mind that we were definitely going to play again when we were invited back to play Evasion. Generally Evasion is open primarily to corporate clients, however, Firehazard Games do open this up for special occasions. Sunday the 2nd of April 2017, was one such special occasion as part of The London Games Festival Fringe.
Staff at Fire Hazard informed us that 'Evasion combines some of the popular elements of City Dash such as the checkpoint search; the stealth tactics of Undercover; the beacon tech of Shadow Over Southwark. It also includes a number of special mission set pieces involving actor encounters, technical pieces, and room searches. Similar to Undercover, the premise is that players are secret agents in a pre-internet world. It's great to be able to present this game as part of the London Games Festival Fringe because it showcases a lot of the things we do: high-energy games in public spaces, using in-house tech and actors to create movie moments for players'.
All this sounded terribly exciting so with my fearless team of Rodney, David and Jen we became The A-Team and were ready for two hours of clue searching, secret agent evading and top secret missions. After arriving at Head Quarters (the gorgeous Mad Hatter's Pub) we were provided with our mission briefing along with 12 other teams and sent off to rack up as many points as we could obtain.
Team work is a major part of this game and it was important that while we all had separate jobs to do, we worked together as a team. My role was inputting the clues into my phone and keeping an eye on the time, Rodney's was to spot enemy agents, Jen was our leader and top clue solver and David was our navigator. Having David and Jen on our team, both Londoners who had worked in central London was a good send. Both Rodney and I would have really struggled to find our way around the area with them.
There's plans to bring Evasion to the general public in Summer and I can't recommend signing up to play at the first opportunity. We thoroughly enjoyed ourselves during the entire two hour mission from start to finish. Even though by the end of it we were all absolutely shattered. The game was fast paced and involved a lot of running!! We did about 14km's in the two hours we were playing. So not only did the game challenge our thinking skills, it also challenged our fitness levels. Our favourite parts of the game were avoiding the secret agents, trying to diffuse a bomb and searching a hotel room for hidden clues. From start to finish we were just fully immersed into the role of secret spies running around London. It was 'In It For A Laugh' that took the top spot for the day but it we ended up coming 7th out of 13 teams so we were pretty impressed with ourselves.  For more information on Evasion and other Fire Hazard games visit ttp://games.fire-hazard.net/Evasion or http://games.fire-hazard.net
Reporter: Tegan LeBon
Twitter and Instagram: Toogs1
social media: facebook.com/firehazardgames @firehazardgames