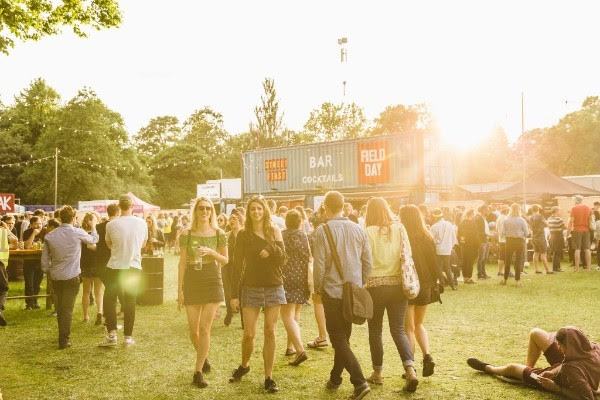 Field Day Teams up with Street Feast
Field Day have teamed up with street food pioneers Street Feast on the 6th May to bring you a fun filled day at Dinerama in Shoreditch. Expect a mix of great street food vendors, crafted beer and some of the hottest DJs to get you on the dance floor!
You are invited to taste from nine food traders and six bars, where you will be treated to meat-free Mexican burritos and tacos from Club Mexican, Kebabs from Babek Brothers, wood fire pizzas and cheesy treats and desserts from SE Cakery.
Field day is best known for its great line up of DJs, so get ready to dance the night away. Alexis Taylor will headline, bringing his eclectic mix of genres to the decks! Also expect to be entertained by Raf Rundell, Medlar, Dan Beaumont, Raw Silk and Lemmy Ashton.
Street Feast will host a second all-day party at street food market Model Market in Lewisham. Where you will find ten street food vendors and five bars. Your taste-buds will be jumping for joy when you feast your eyes on Sodo Pizza Café, The Cheese Truck and Greedy Kaho (to name a few).
Mylo will be heading and your also be treated to Kiwi, Justin Robertson, Nadia Ksaiba, and Raf Rundell.
To  purchase tickets visit click on the links below:
Field Day at Dinerama – https://www.ticketweb.uk/event/field-day-at-dinerama-dinerama-tickets/8297165
Field Day at Model market – https://www.ticketweb.uk/event/field-day-at-model-market-model-market-tickets/8303605
Written by Claudia Sowaha