Glenmorangie's Made to Mix Jukebox
Glenmorangie has created the UK's first automated and fully immersive cocktail making jukebox, in honour of its latest wondrous creation, X by Glenmorangie.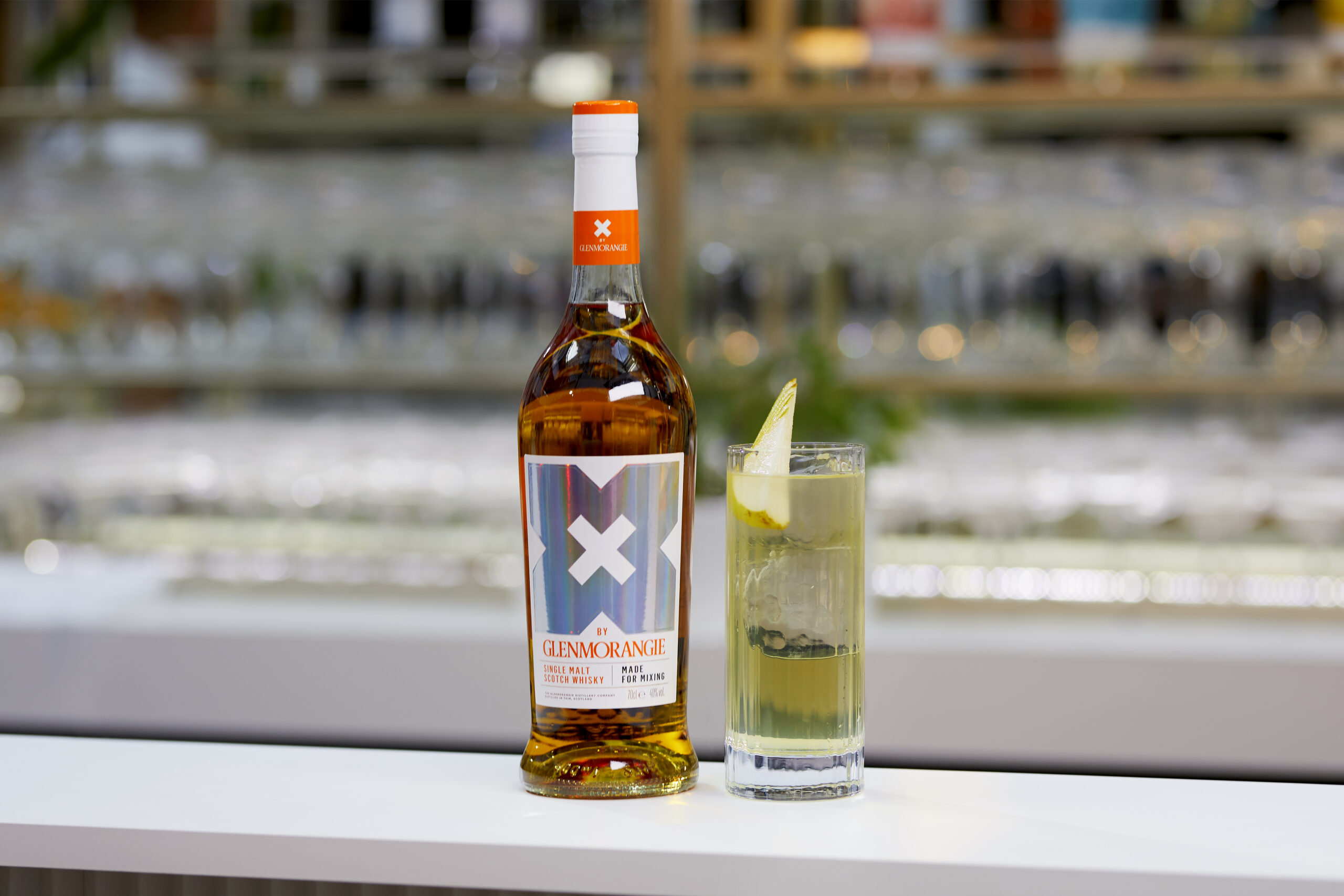 The first of its kind, Glenmorangie's Made to Mix Jukebox puts the new single malt, which is specially made for mixing, on centre stage. Tantalising the senses with fruity scents and colourful visuals, the innovative jukebox pours four delicious X by Glenmorangie based cocktails to pre-mixed tunes. 
Unveiled exclusively at London Cocktail Month (1st – 31stOctober), Londoners will be able to experience the cocktail making magic at The Botanist in Broadgate Circle and The Essence House by London Essence Co. in Covent Garden, before the jukebox goes on a nationwide tour.
Seeking to bring people into the delicious and wonderful world of Glenmorangie, the Made to Mix Jukebox, much like X itself, wants to encourage people to play and experiment with whisky.
How it works
"Hand" the Made to Mix Jukebox an ice-filled glass and place it onto a motion turntable

Select your cocktail profile (Apple, Elderflower, Passionfruit, or Ginger)

Hit play and watch the jukebox mix the cocktail and mix a track at the same time!
Speaking about the innovation, Dr Bill Lumsden Head of Distilling & Whisky Creation at Glenmorangie says: "X by Glenmorangie doesn't act like a traditional single malt, it's designed to be mixed and to be enjoyed at all those occasions you wouldn't typically expect a Scotch. Karaoke, brunch, date night, this single malt can be mixed anywhere. So, what better way to bring this this delicious versatile liquid to life than with a cocktail making jukebox.
Creating a fully integrated cocktail dispenser and jukebox was no small challenge. However, we wanted to create an immersive and engaging experience for our customers, new and old alike. We're confident all who experience the Made to Mix Jukebox, will have as much fun trying it out as we had bringing it to life!"
Currently, the first of its kind Made to Mix Jukebox will exclusively be located at the following London Cocktail Month venue to mix your X by Glenmorangie cocktail:
The Essence House, Covent Garden, 17th-24thOctober
A two-floor pop-up experience by The London Essence Company on Covent Garden's Floral Street.
For those unable to make London Cocktail Month 2021, keep your eyes peeled on Glenmorangie's Instagram channel for future Made to Mix pop-up locations.
Follow Glenmorangie on:
Facebook: https://www.facebook.com/Glenmorangie
Twitter: https://twitter.com/TheGlenmorangie
Instagram: https://www.instagram.com/glenmorangie