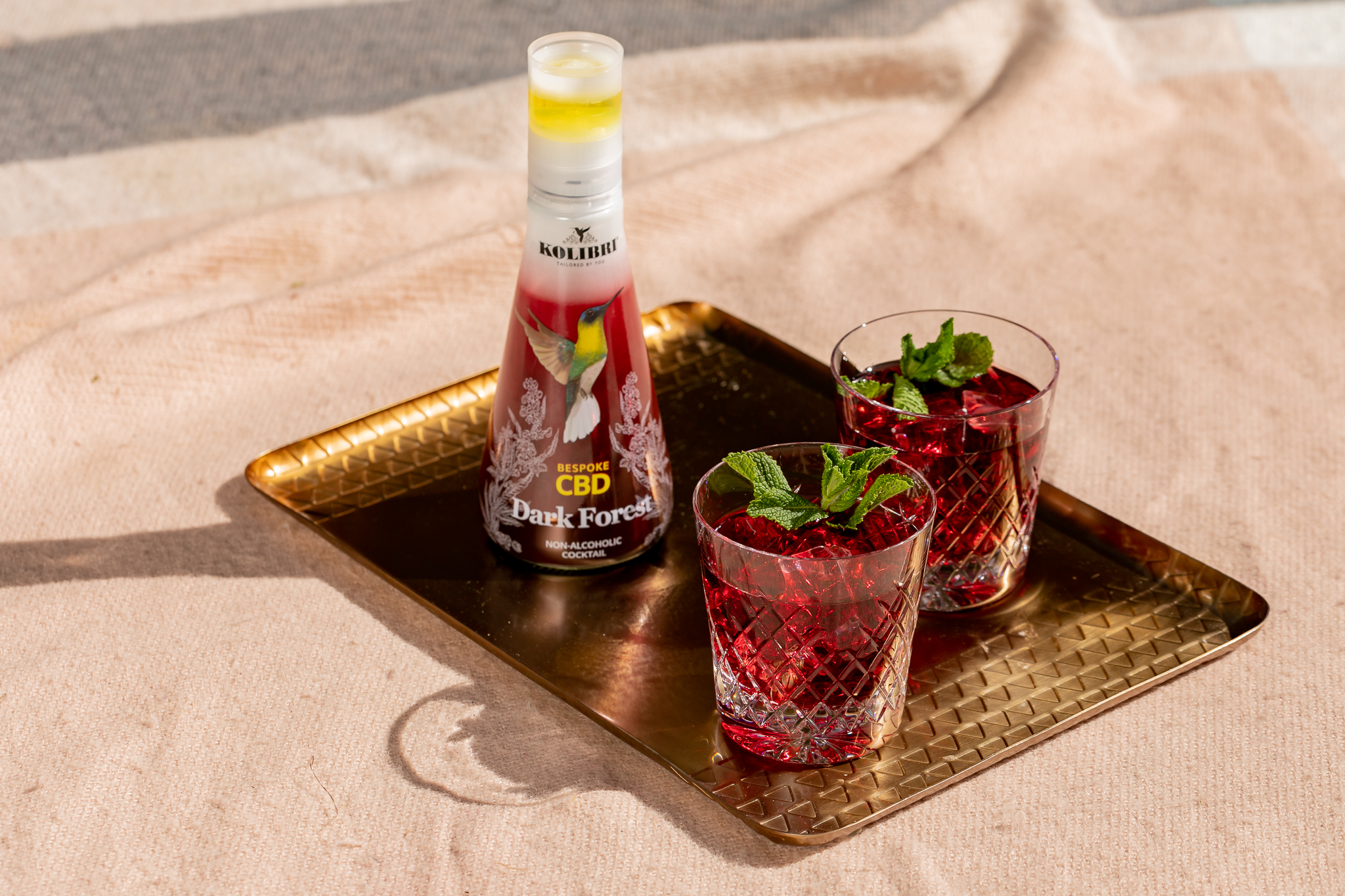 KOLIBRI DRINKS LAUNCH A BESPOKE CBD DRINKS RANGE
D
emystifying
 CBD 
is paramount for multi-award winning 
Kolibri
 Drinks, 
addressing 
a way to find calm in the chaos in current
,
 challenging times. 
Kolibri
 bring the
 UK's first CBD-infused alcohol-free 
drinks
to the mainstream using the highest quality 
'supreme 
CBD
'
 available. 
Launching with Dark Forest and Citrus Grove flavours, t
he drinks empower people to create their own bespoke experiences using the patented '
micro-dosing
' 
Smart C
ap, a revolutionary new way of thinking and drinking
, tailored by you.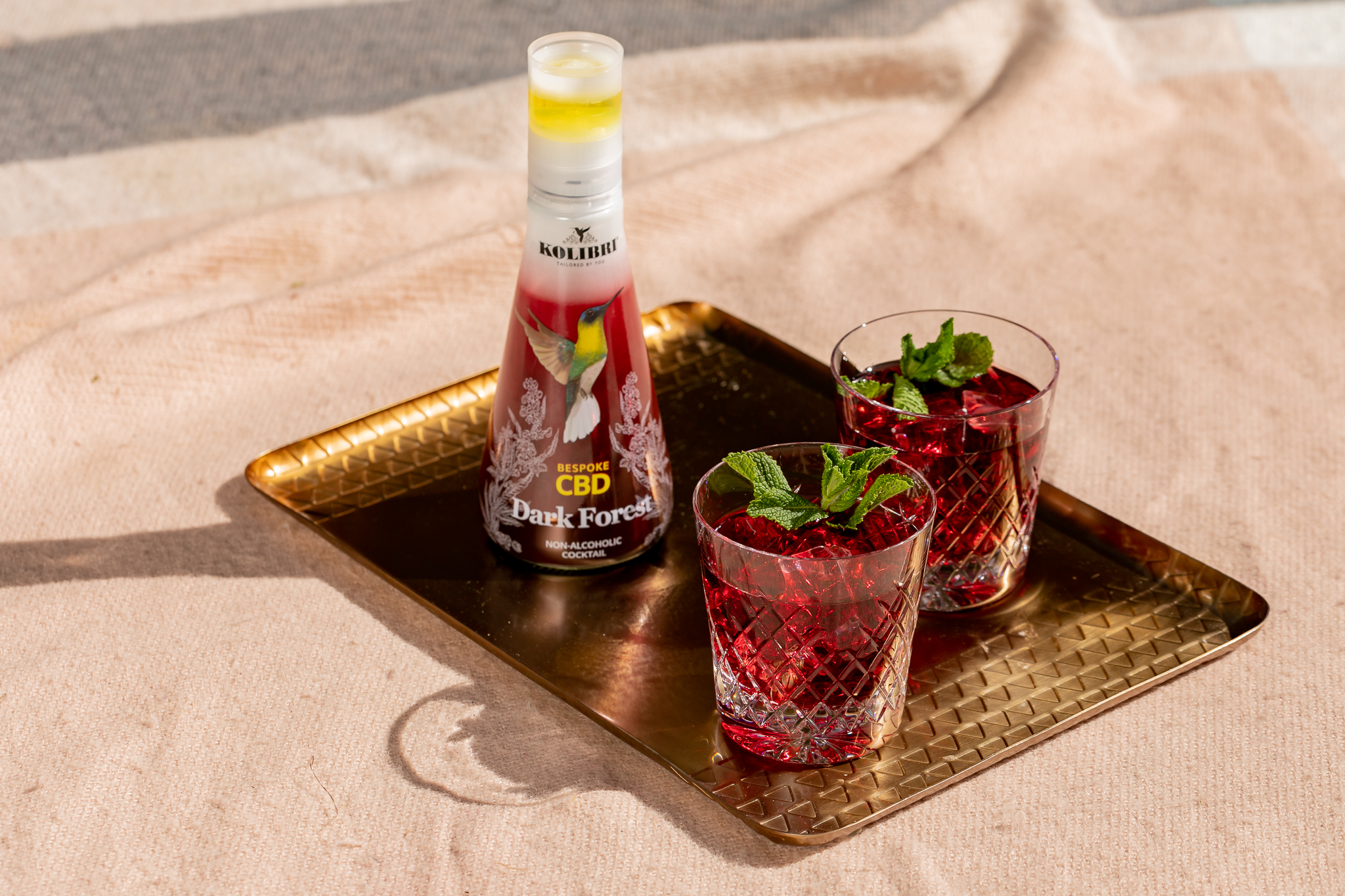 In 
2019 
Kolibri
 Drinks 
won
 the
 UK's most awarded drinks brand
with their 
inaugural 
Botanical Infusions range
 complete with 
Smart
C
ap 
technology
.
 Ever the innovator, 
co-
founder Kamilla Sitwell
, leading 
beverage industry expert
 and
 author
,
 sensed a need for an adult non-alcoholic drink that could help 
address
 the need to unwind
 and de-stress
 instead of reaching for alcohol
. 
With the no and low abv category experiencing exponential growth (up 44% from 2018-2020), consumers and retailers alike are actively seeking lighter drinks. This trend combined with current drinking habits   (8.6 million adults are drinking more frequently during lockdown) and an awareness of alcohol's negative effects on mental health it is now more poignant than ever to offer credible alternatives.  
The 

Kolibri
 CBD drinks range
 contains 20mg of supreme CBD
 encased in 
a
 air-tight, light
–
proof
 cap
 and
 comes in two e
nticing
 flavours
:
Dark Forest

 – a red blend, medium-bodied, fruity and refreshing with flavours of pomegranate, blueberry and wood-smoke

.

 

 
Citrus Grove

 – a rose blend, full-bodied, rich and zesty, with flavours of tangerine marmalade, green apple, bittersweet herbs

.

 

 
Kamila Sitwell
founder of 
Kolibri
 Drinks says: 
"
Kolibri
CBD 
 was
 created to excite
 mindful consumers – the flavour-seeking friends who are either choosing to cut back on alcohol or and those who are already enjoying the CBD experience but not its current formats of tinctures and pills . We champion choice and control through customisation in all of our product ranges. 
With
 our latest CBD range, we're simply building on this experience providing an exciting range that each individual can feel is uniquely their own with every sip. The benefits of separating the CBD from the drink not only gives the consumer control through our patented micro-dosage cap, but it preserves the potency of the CBD so that consumers experience its full potential."