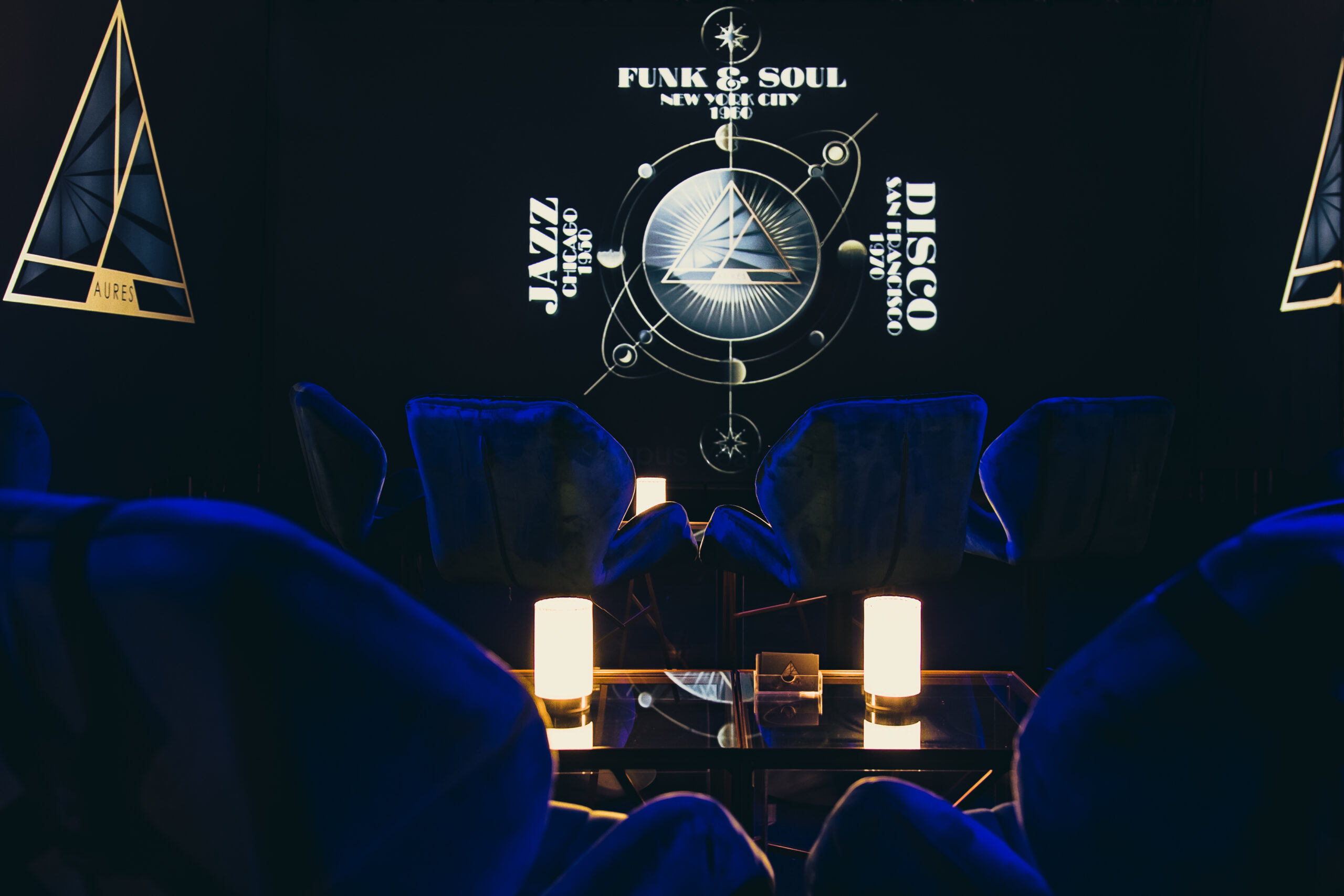 A few weeks ago we visited Lex Tempus, a multi-sensory music experience like no other. It is a first of its kind as it's a full audio, visual and sensory experience brought to you by 
Aures London
and will transport you to three iconic music periods: Jazz, Funk & Soul and Disco.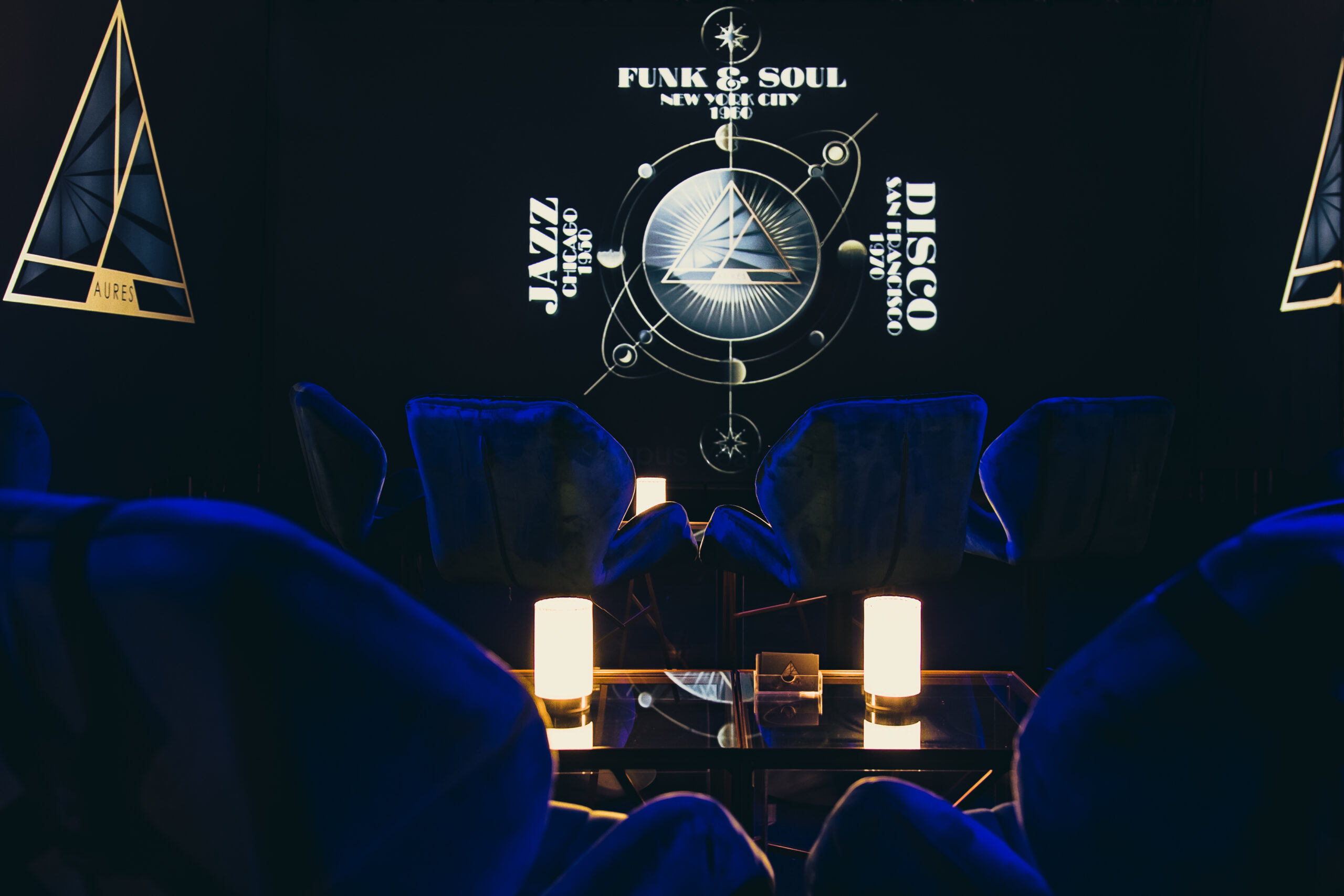 To do this, the 90-minute sonic adventure transports you to three of America's greatest cities – Chicago for the golden age of Jazz (1955 to 1965), New York (1965 to 1975) for a royal appointment with the Kings of Soul and the final destination San Francisco (1975 to 1985) for takes in the hot hedonism of the disco era.
It was amazing to have sound brought to you in 4D where all your senses are taken on a journey. We were able to hear every note from legendary artists including Miles Davis, John Coltrane, Ella Fitzgerald, Curtis Mayfield, Marvin Gaye, James Brown, Sister Sledge, Donna Summer and Diana Ross with a high-fidelity listening experience on 54 Pioneer Pro Audio speakers. Breath-taking visuals and lighting are dramatically displayed by Avolites Q3 technology on floor-to-ceiling 270-degree screens for a deeply immersive experiences that heightens the pleasure of the music playing.
There was also a curated cocktail menu of delicious beverages for each stop on the journey, all you need to do is sit back and enjoy the flight. The music experience costs £25, however, for an extra £30 you can have three cocktails. Each cocktail was carefully created to mix the sounds and era you are 'visiting'. My favourite was the Red Snapper and it certainly went down a treat. I did find myself wanting some food while enjoying the experience and thought it would be cool if the cocktails had a matching canapé. 
Overall it was a fun experience with friends and we enjoyed escaping 'London' for the night.
Location: Aures London, 18 Leake Street, London SE1 7NN Uk
This is an intimate experience with a capacity of 30, so make sure you book fast! Guests are invited aboard from Thursday 1st July with performances running until September. Tickets are priced at £25.00 + booking fee and are available to purchase now from https://www.aures-london.com/booktickets. 
Written by Tegan LeBon