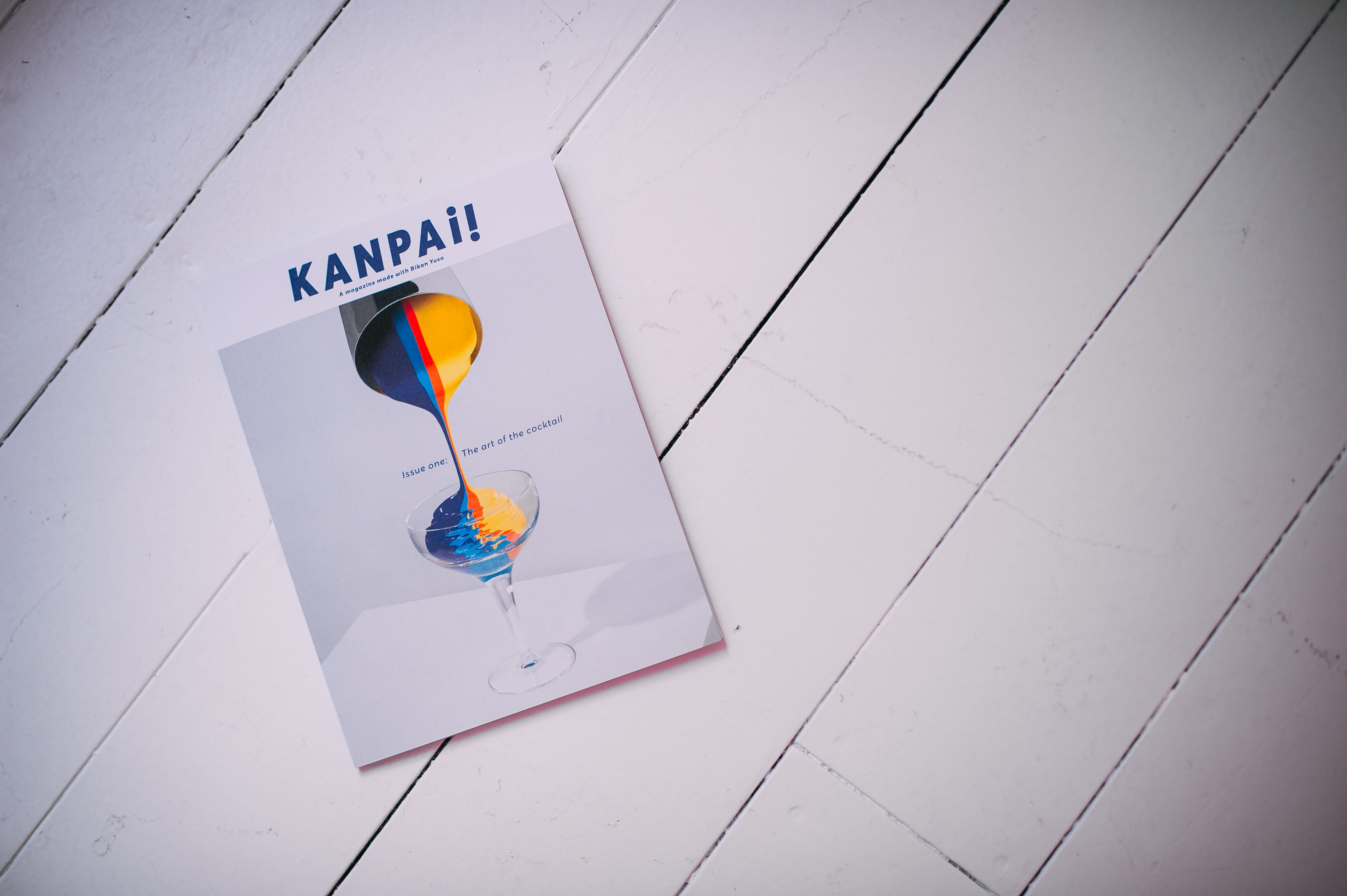 Merchant's Heart launches KANPAI! Magazine
Merchant's Heart, the new premium spirit enhancer brand launched a range of seven flavours in the UK.  Exclusively available in a handful of the UK's best cocktail bars, as well as specialist retailers such as Harvey Nichols, the range is specifically intended to be paired with premium spirits and designed to allow the spirit to shine through on the palate for an enhanced drinking experience. Alongside the unveil of the range, Merchant's Heart also launched KANPAI!, a quarterly magazine celebrating the skill, beauty and art of bartending and bar culture. ONIN London attended the launch of the magazine which we be available in all bars currently stocking Merchant's Heart.
During the magazine's launch party we got to try Merchant's Heart range of seven premium spirit enhancers including the Classic Tonic Water, Light Tonic Water, Pink Peppercorn Tonic, Floral Aromatics Tonic, Hibiscus, Ginger Ale and Lemon. Our favourites were the Pink Peppercorn Tonic with Gin and the Mescal with Lemon! As already mentioned, you can buy Merchant's Heart from not only Harvey Nichols but Fortnum & Mason, Amathus and other specialist drinks retailers. The bottles each cost £1.35 per bottle and this is a small price to pay for the mixer your spirits need!
KANPAI! will be available from April 18th 2017 from all bars stocking Merchant's Heart. KANPAI! Is a gorgeous magazine full of delicious cocktail recipes from top mixologists and bartenders from around the world. For more information and where to find Merchant's Heart make sure you visit www.merchantsheart.com
Thanks Merchant's Heart for having ONIN London at the launch and the gorgeous goody bag so we could test out the recipes in KANPAI! ourselves.
Instagram: @MerchantsHeart / Facebook: https://www.facebook.com/merchantsheart/
Reporter: Tegan LeBon
Twitter: Toogs1