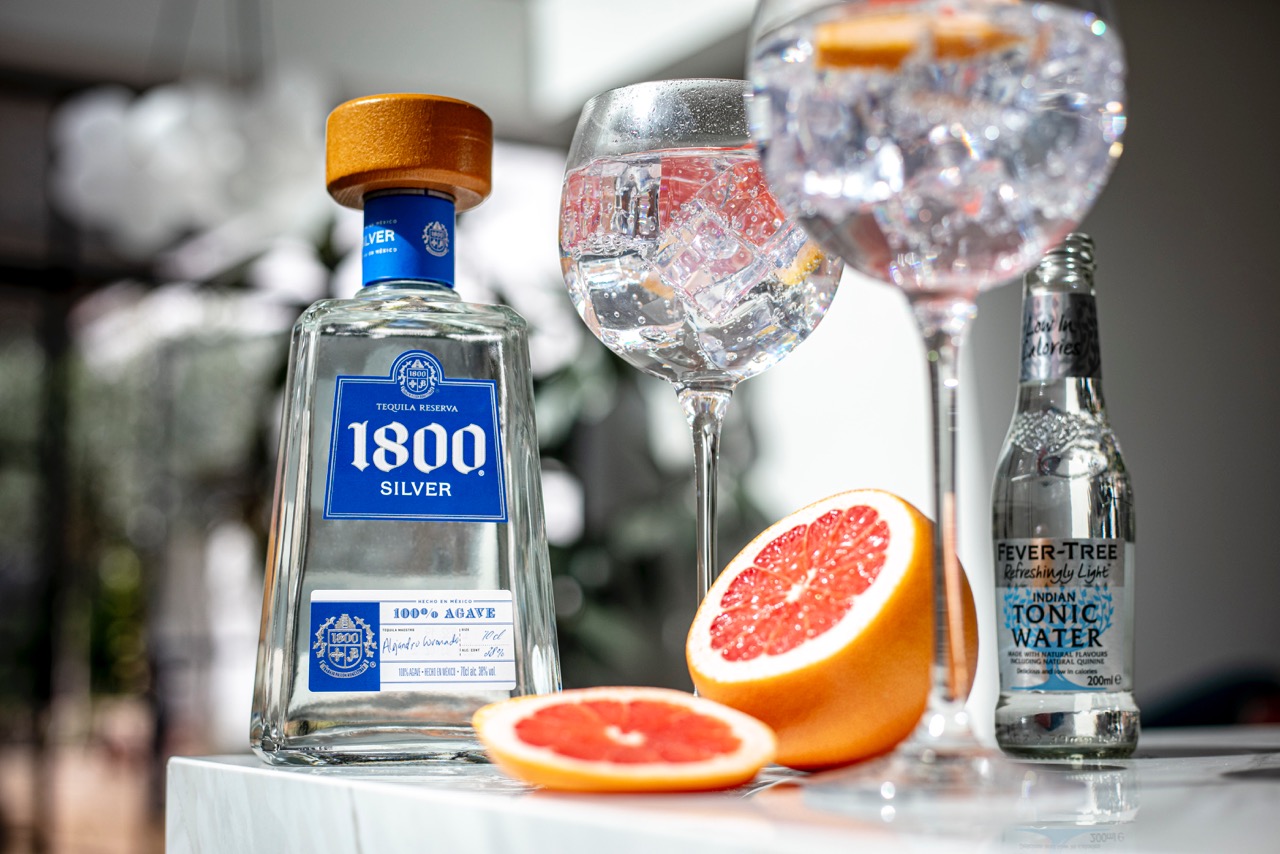 1800 Tequila Silver review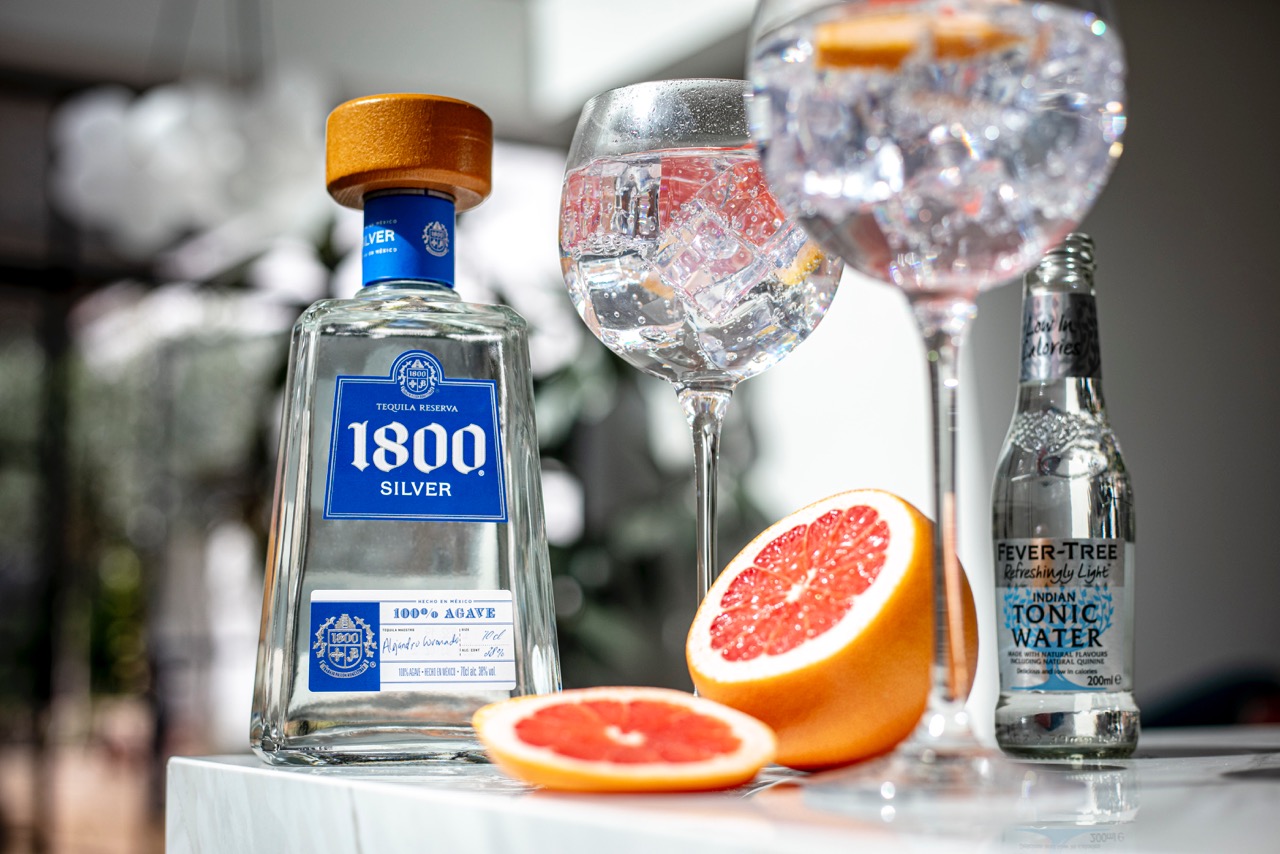 My relationship with tequila to date: Tipsy tequila parties during a ski trip in Michigan, tossing back shots in South Africa and sipping on Frozen Margaritas in NY. But I can't honestly say that I've ever really taken the time to truly appreciate this complex spirit. With this in mind, I couldn't wait to renew my acquaintance with the clear elixir with the opportunity to sample a bottle of new 1800 Silver Premium.
First impression, beautiful crystal clear liquid glistening through a sleek trapezoid bottle, design synonymous throughout the brand and topped with a large oak effect stopper. Produced by Jose Cuervo at Casa Cuervo in Jalisco, Mexico 1800 is made from 100% Weber blue agave. It is double distilled and a special selection of white tequila is blended together for complexity and character.
I decided to first try 1800 Silver neat, poured deservedly into a balloon glass to allow the flavours to pervade. My aim was to take the time to sniff, sip and savour, to challenge my senses and appreciate the flavour profiles described. The aroma is quite fragrant with spicy, fruity notes and a distinct agave aroma. The first sip packed a punch, with bold peppery smoky notes, but as the spirit rolled around my tongue it's changing characteristics gave way to delicate sweet floral and citrus notes with a hint of vanilla. Nicely balanced, it is smooth leaving nice lingering flavours on the palette.
1800 Silver apparently lends itself well to a twist on classic cocktails such as Old Fashioned or Espresso Martini. However since I have a penchant for G & T's, I couldn't resist trying simple recipes for Tequila and tonic. My gin enthusiast friends constantly remind me that premium spirits deserve a good quality tonic, therefore I decided to try out three of my favourite light Fever tree tonics /mixers served over ice.
Fever tree Mediterranean is a fragrant aromatic tonic floral and herbaceous with accents of rosemary and lemon thyme. With a very subtle bitterness, the delicate natural sweetness helped balance the spice notes in the tequila. The combination was aromatic, floral with lemon notes complimenting the agave. I loved the subtle hints of spice coming through the effervescent bubbles. If you like a G & T with sweet botanical characteristics then this is a nice alternative.
My next combination was 1800 Silver with light Indian Tonic water garnished with a slice of grapefruit. Indian tonic is fresh and light with very subtle botanical flavours and bitter citrus notes that compliment but do not mask the tequila flavours. The grapefruit added a nice tartness that married well with the spice notes and cut through the sweetness. I loved how subtle aromas played lightly on the palette, a lovely refreshing smooth blend with a clean crisp finish.
Finally, I went for a twist on the 'Gin Buck' combining light ginger ale with a wedge of lime. The clean natural blend of light botanicals, spicy ginger and zest complimented the sweet spice notes in the tequila providing an interesting refreshing flavour combination. 
Overall I was pleasantly surprised with 1800 Silver's versatility and I'm not ashamed to say that I have been indulging in a few T & T's over the past few days. 1800 silver premium tequila has definitely been a reawakening for my taste buds. Spice up your life and introduce yourself to a whole new world of T & T and tequila cocktail creativity.
1800 Silver is available in Tesco and Waitrose stores for £30
Written by Eboni Addoh