Amstel looks to change this by creating a pub entirely of garden fences to encourage neighbours to come together for National Neighbours' Week between 17th-23rd June. This concept takes the barriers that keeps neighbours apart and develops a space in where they can come together. And what better place to do it then at Potter's Field right next to Tower Bridge.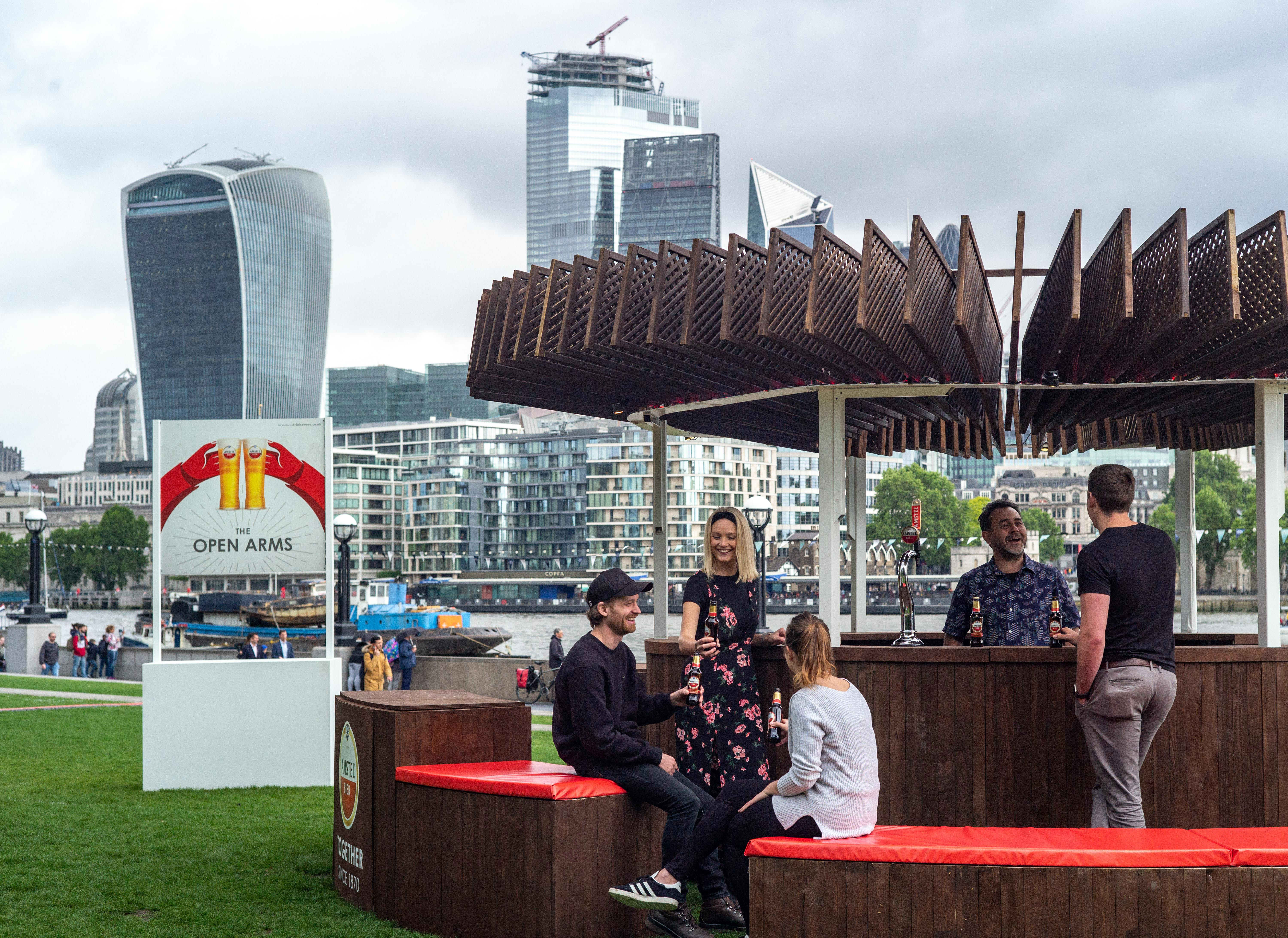 The pub is appropriately called 'The Open Arms' and is designed by Dutch architect Denis Oudendijk. This bar encourages neighbours across the country to get together for a beer and get to know each other better. Whether through a local street party, quiz night or simply sharing a beer at the local pub. This will bring people together, break the ice and help develop the community.
This pop-up bar spins off from the recent nationwide advert 'Bridges on Bridges' which launched on 3rdMay and I am sure you have all seen.
Website: https://www.amstelbier.co.uk/
Potter's field – 165 Tower Bridge Rd, London SE1 3LW
Twitter: @amstelbieruk
Facebook:https://www.facebook.com/amstelbieruk/
Instagram: @amstelbier
Written by Dan Brodie
Photos by Jeff Moore 13/06/19