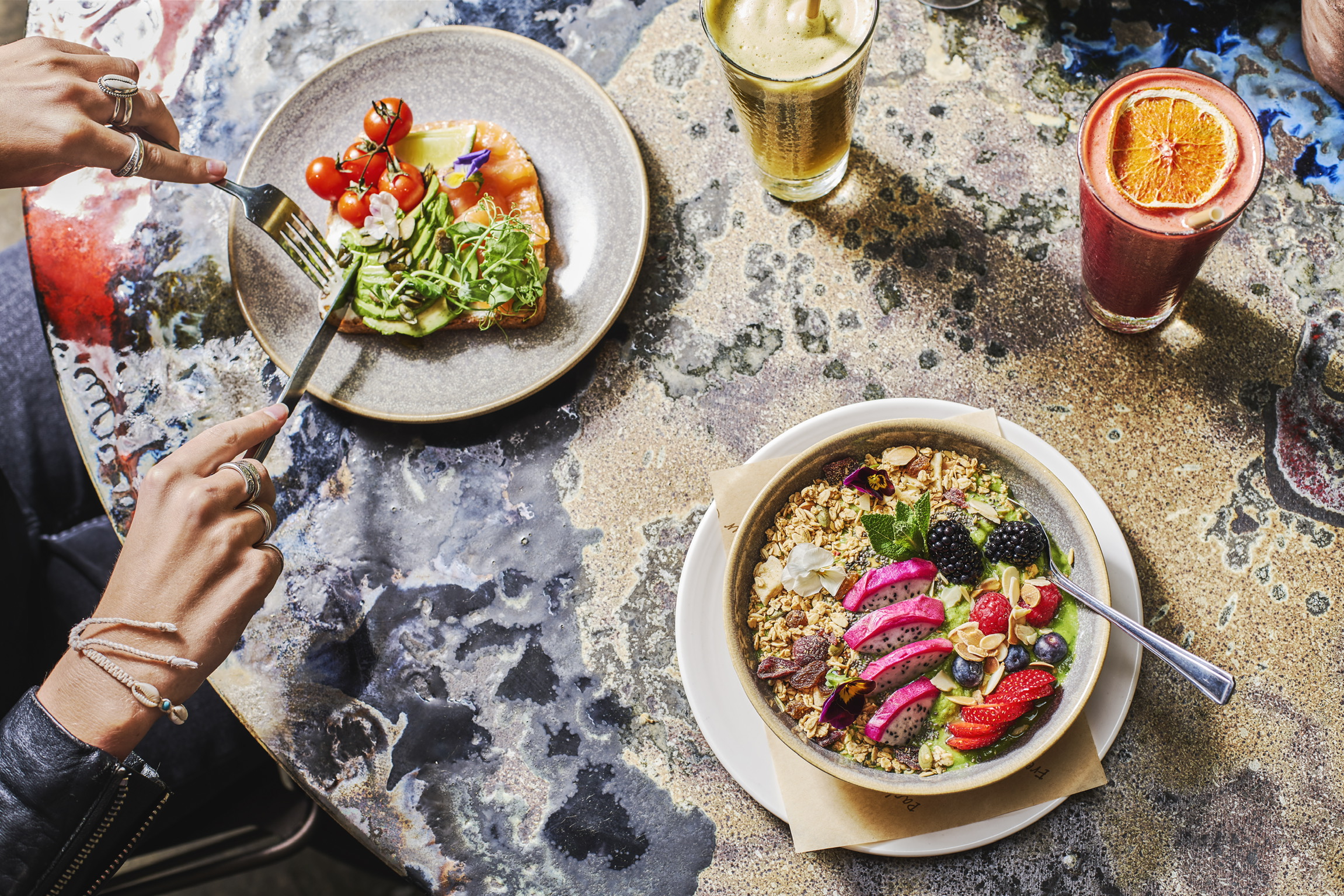 The Chelsea Courtyard Bistro and Bar
Tucked away in a courtyard between two beautiful Victorian buildings, metres from the busy King's Road, is The Chelsea Courtyard Bistro and Bar – a hidden, tranquil oasis offering alfresco drinking and dining. This summer The Chelsea Courtyard is being completely transformed. A showcase for The Chelsea Gardener flagship store, The Chelsea Courtyard will be overhauled into a lush, botanical escape, brimming with plants and foliage. New seasonal menus are also being introduced to welcome the warmer months.
Open all year round, The Chelsea Courtyard is unlike any other alfresco spot in London. Set back from the road in a secluded area and with a large outdoor area completely open to the stars, it is both a vibrant suntrap and a cool shady area to relax. Guests are welcome to sit amongst the green foliage all day, or should the weather take a sharp turn, enjoy a cocktail and freshly-made food in the stylish interior.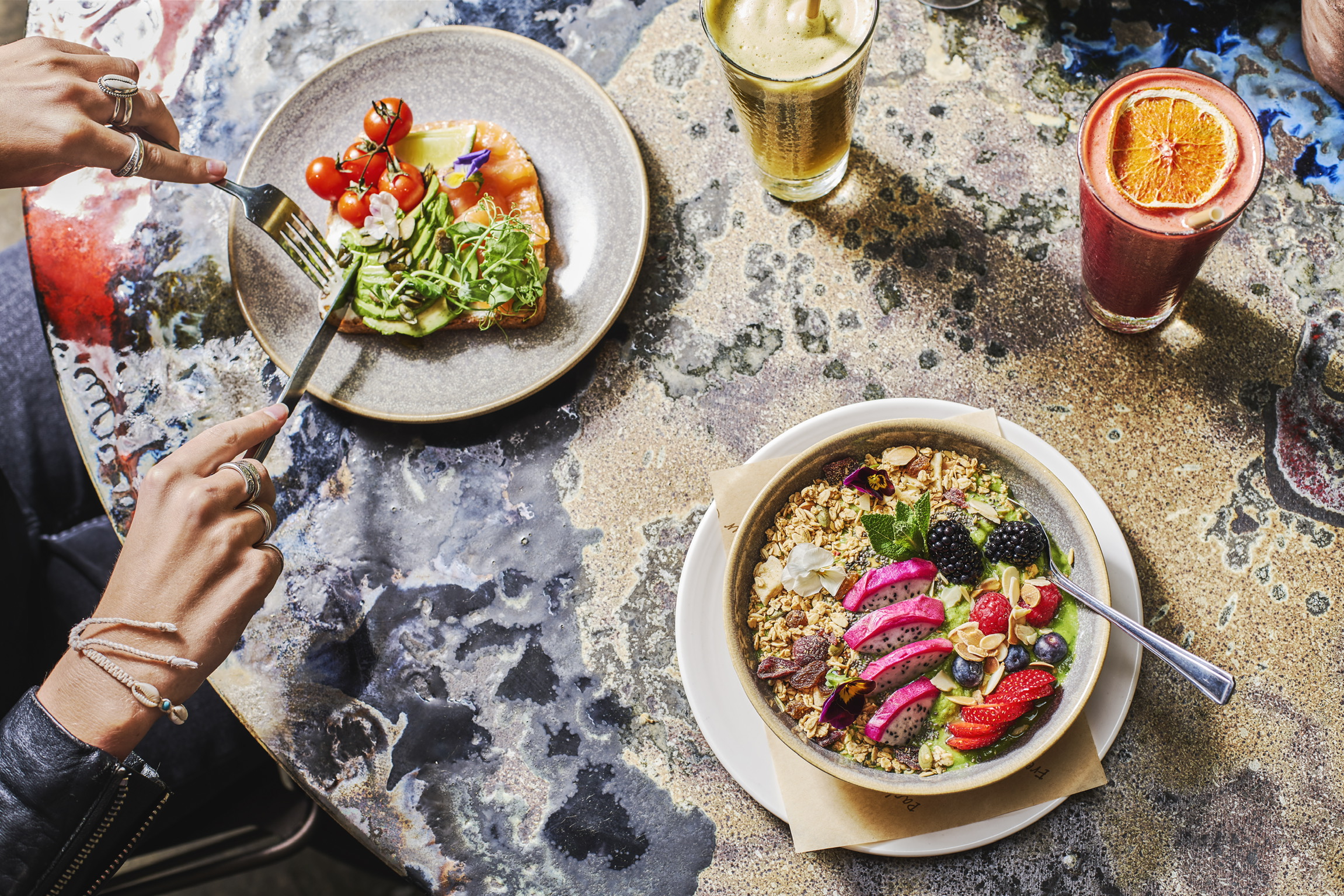 The cocktail menu has a particular focus on botanical ingredients, with each one inspired by The Chelsea Gardener. Signature drinks will include:
The Chelsea Gardener
Kettle One Vodka, Mint, Cucumber & Ginger Beer
The Zesty Barbie
Flamed Lemon Zest Infused Rum, Red Vermouth, Lime & Orange Liqueurs
The Courtyard Punch
Gin, Aperol, Fresh Pink Grapefruit Juice, Elderflower Liqueur & Peach Bitters

Open from morning to evening, the food menu will focus on classic breakfast dishes such as The Courtyard Breakfast with a fried egg, Cumberland sausage, crispy bacon, cherry tomato, asparagus & mushroom served on a spring onion rosti, and Homemade Oat & Banana Pancakes.
For lunch, diners can enjoy the Super Health Salad with quinoa, spinach, kale, beetroot, zucchini, broccoli, pomegranate and omega seeds with the choice of additional toppings such as whole grilled chicken breast, poached salmon and grilled halloumi or indulge in Slow Cooked Lamb Ragu with tagliatelle pasta.
For those looking for something lighter, the Snacks & Light Bites menu will be available from 4pm daily featuring Fried Calamari & Prawns, fresh Charcuterie and Cheese boards to share with a selection of homemade oatcakes, marmalades and olives and Truffle Fries served with a blue cheese sauce.
A place of calm and serenity, The Chelsea Courtyard will provide a unique escape every day of the week. Enjoy bespoke cocktails, freshly squeezed juices and carefully crafted wines whilst surrounded by fountains, garden ornaments, and luxuriant foliage carefully selected by The Chelsea Gardener. A stone's throw down the road..
The Chelsea Courtyard is a landmark of elegant outdoor living, combining a tranquil setting with delicious freshly-made food and drinks.