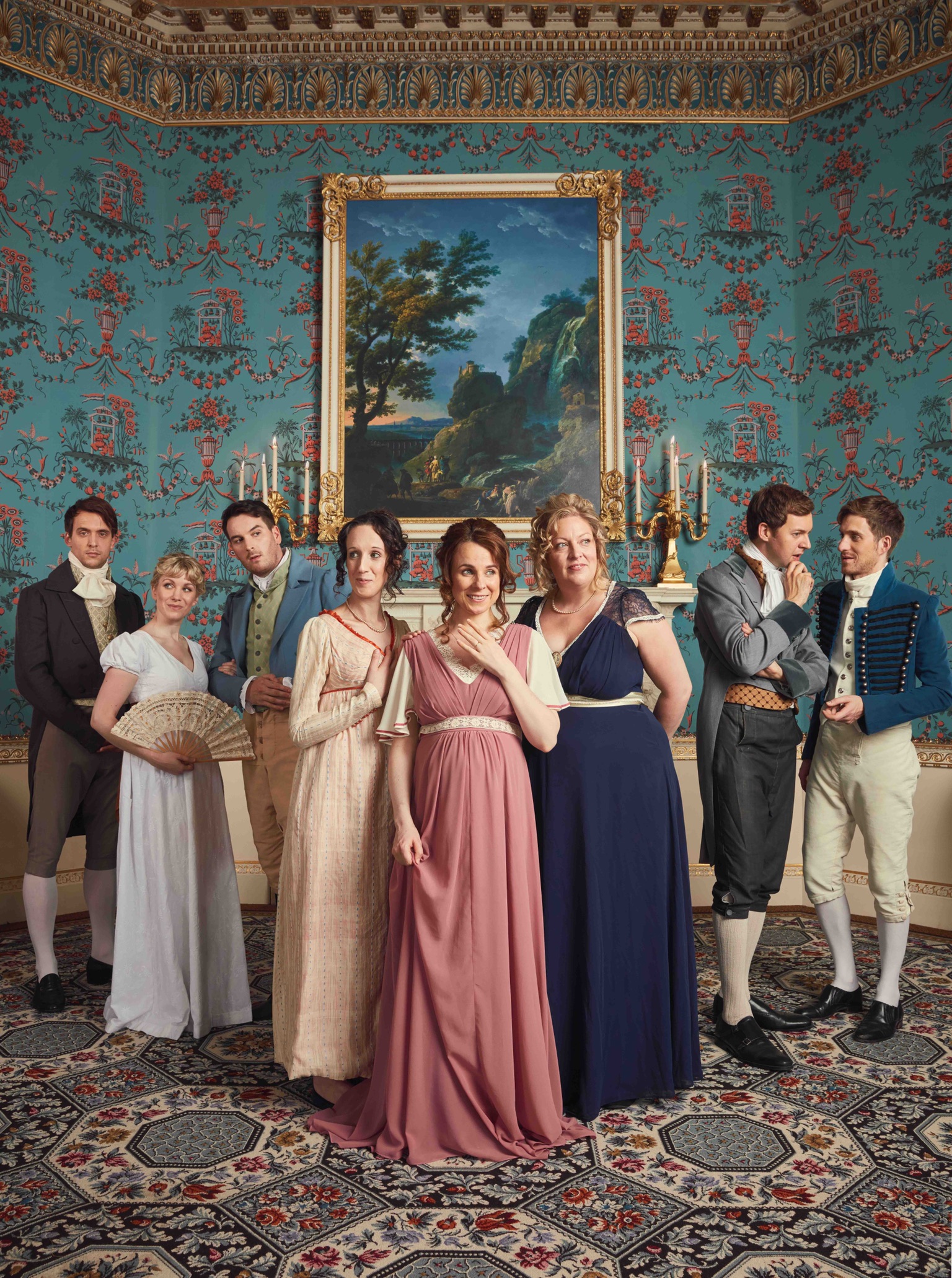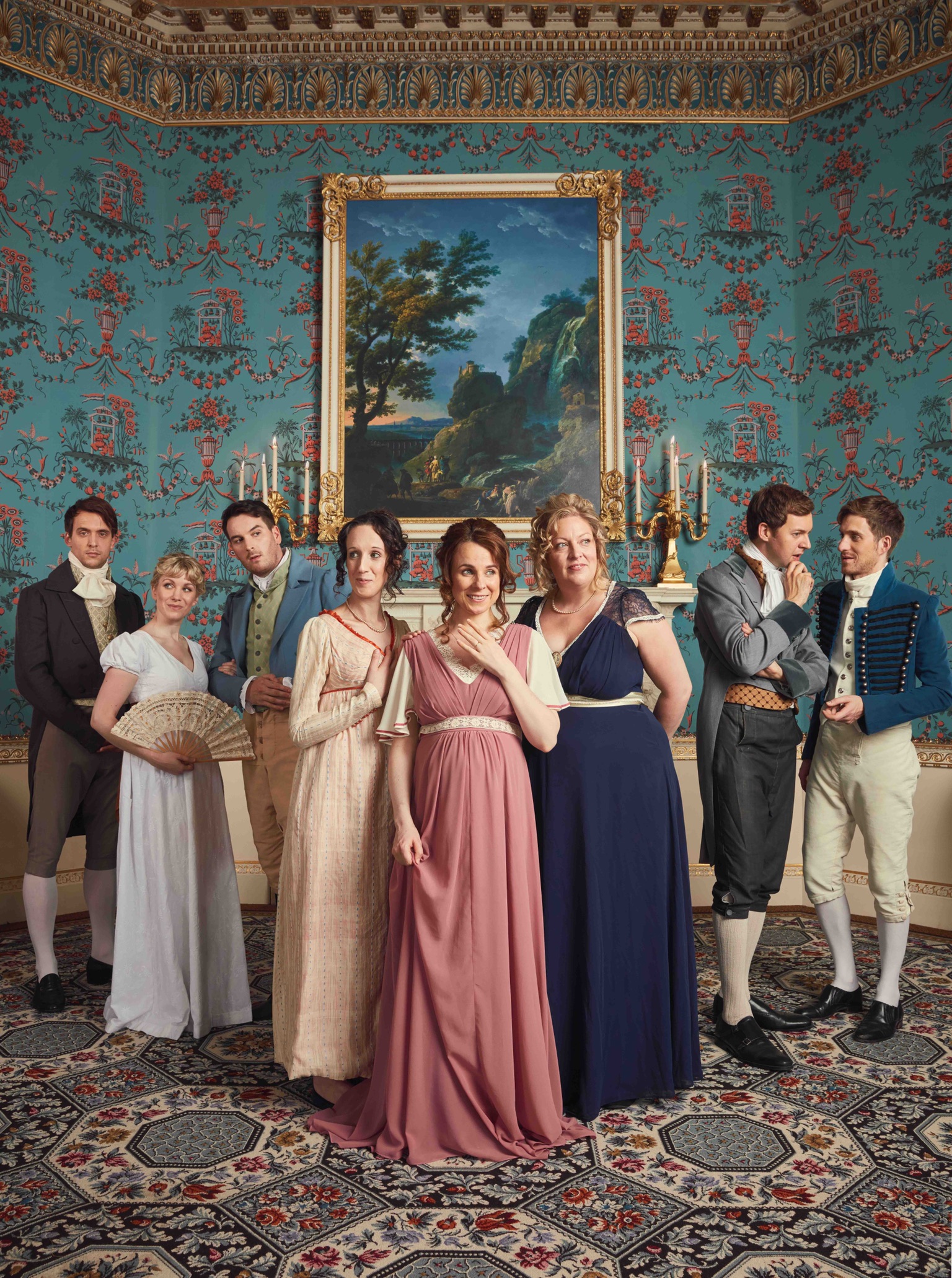 "This is quite the season indeed for friendly meetings. At Christmas everybody invites their friends about them, and people think little of even the worst weather" – Emma, Jane Austen.
An apt quote given it was the second of December and we'd just seen Austentatious: The Improvised Jane Austen Novel. This fabulous production has returned to London for three festive performances this December. It follows a successful season earlier this year and yet another sold-out season at the Edinburgh Fringe Festival. Since its inauguration at the 2012 Edinburgh Fringe Festival, over the last six years Austentatious has gone from strength to strength with a number of West End runs and UK tours.
Austentatious is an entirely improvised comedy play. Audience members are invited to 'discover' a lost Jane Austen novel and from an audience suggestion the cast then act out a full play. In the style of Jane Austen, there's always themes of romance, family and socio-economic status. But this is Jane Austen like you've never seen it before. Rest be assured, you do not need an extensive knowledge of Austen or her works to fully enjoy this delightful show.
I've seen Austentatious three times now with each time being memorable in its own way. That's the beauty of the format- you can keep on watching again and again as no two shows are ever the same. Most of the humour comes from the cast poking fun at, and bringing 18th century society rules into the modern era.
There are eight performers in the company though I've only ever seen six on stage in any performance. Performed in full regency costume, the talented actors keep the story flowing and the gags running. They'll have you in stitches in no time. On occasions there are pauses, line confusion or ridiculous plots but these are expected in improvisation and often contribute to the humour. It is clear the cast enjoy performing with and challenging each other.
Not only are the actors improvising, but so are the lighting crew and musicians. Accompany live on stage on pianoforte and violin, the two talented musicians help to set the mood, tone and flow of the story.
At these three festive performances, Elinor Jane Moran, Janet Fairlie, Lawrence Olsworth-Peter and Tom Stoddart will be performing Christmas carols and regency era favourites. Together they form the group The Austentatious Carollers who have sung all over the world.
The next performances are Sunday 9th and 16th December 2018 at 7pm. The latter is a particularly special date as it is Jane Austen's birthday. Details of further west end shows and UK tour will be announced shortly. Running time is approximately two hours including intermission.
An evening of light hilarity and social commentary perfect for Austen fans, improvisation fans and theatre fans alike. It's only two hours since I've left the theatre and I'm ready to go back for my fourth outing already!
Address: Savoy Theatre, Savoy Court Strand, London, WC2R 0ET
Website: http://www.austentatiousimpro.co
Email: austenimpro@gmail.com
Facebook: https://m.facebook.com/austenimpro/
Twitter: @Austenimpro
Instagram: https://instagram.com/austenimpro
YouTube: https://www.youtube.com/channel/UCKD8QhHOnR5na3VdoS9DYgA
Written by Caitlin Neal
photo from the Austentatious website