My obsession with Bao Buns is growing and with the introduction of Baby Bao in Haymarket, I am pleased to say it can continue. Baby Bao, a Brighton Institution has a residency in Brighton's Pond Pub and the amazing Taiwanese steamed buns filled with delicious ingredients proved such a hit, that they opened up a restaurant in London. We will forever eternally grateful.
Now before I talk about all the food we consumed, I will warn you these are large portion sizes and the Bao Buns are more burger size than the Baos you're used to. If you go crazy like we did, you'll be incredibly happy but you may also resemble the panda in Baby Bao's logo. We practically had to roll out the door, we were that full of Taiwanese goodness.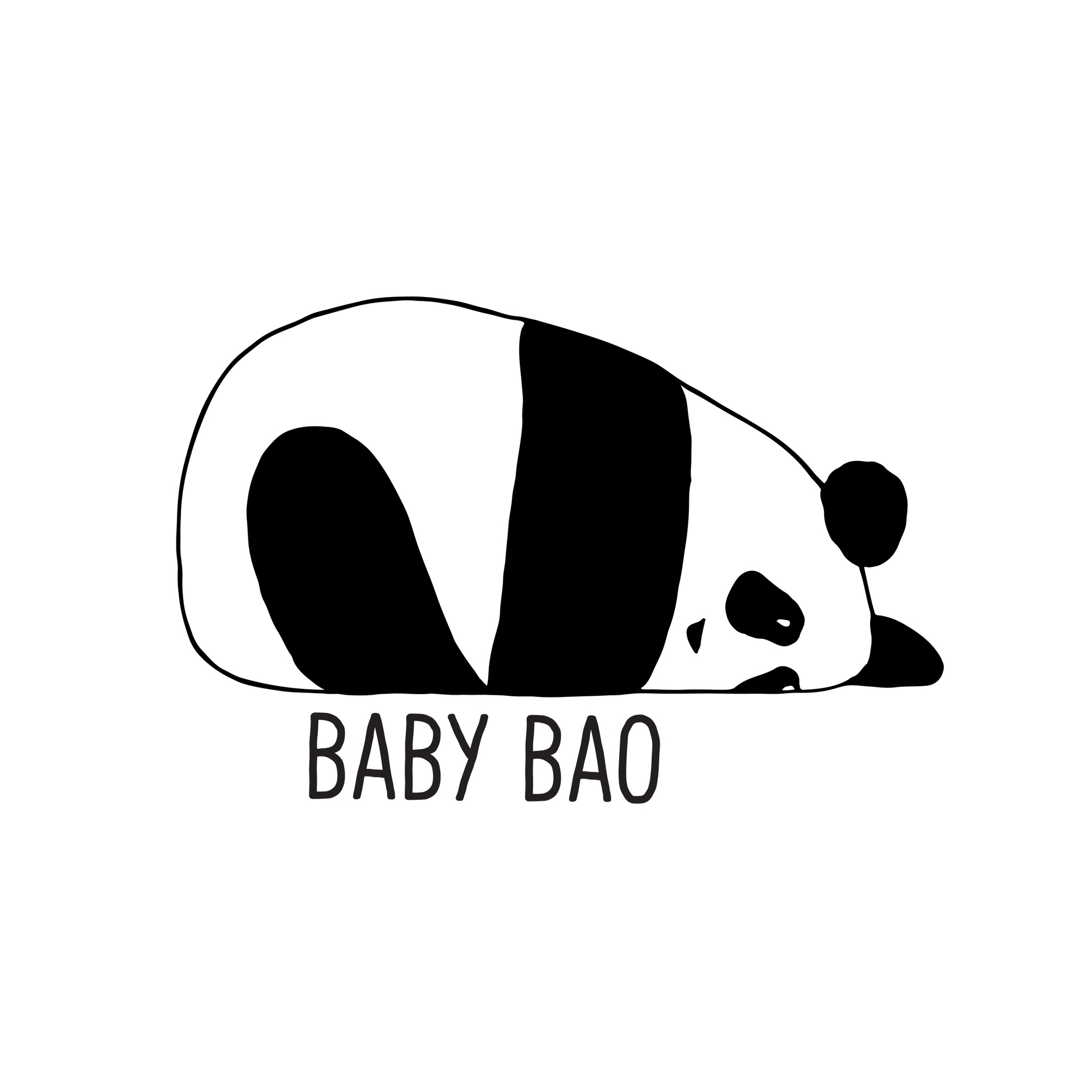 First off lets talk about the Baos! From first bite of the Roast Pork Belly Bao, I was in heaven the minute the hoison sauce and the peanuts touched my lips. The succulent Pork Belly also just melted in my mouth and was just divine. Next we had the Korean BBQ prawns Bao. I was really looking forward to this but it wasn't as flavoursome as the other two Baos we consumed. Now the Bao that rained supreme of the three we tried was the Fried Chicken Bao. We almost bowed down to the majesty to the amazing flavours of pineapple, gochujang mayo, pickled daikon and coriander. Each bite was like a party in our mouths and if we hadn't already ordered a large amount of extras and sides, my friend and I would have ordered another one of these buns. The inclusion of pineapple was absolute genius.
In terms of sides and extras we couldn't resist ordering most of the menu. The Sweet Corn & Nori Poppers (Crispy fried nuggets of corn seasoned with seaweed) were great. I love corn fritters so I devoured these, which was ok with my friend as she wasn't the greatest fan. The Duck Chips w/ kimchi, smoked garlic mayo, pineapple, peanuts, sriracha, however, were to die for. There is just something amazing about chips loaded with toppings that has us dancing for joy!
Now we both absolutely adore Mac and Cheese but I think Baby Bao's Gochujang Mac & Cheese (Cheesy macaroni with a spicy asian twist) has now been crowned the best mac and cheese in London. Overthrowing my all time favourite of Lobster Mac and Cheese. The inclusion of spicy asian seasonings was utter perfection.
Other dishes that are must order include the Chargrilled Squid and Kimchi. Make sure you save room for dessert though, because Baby Bao also has you covered. Think Deep fried Oreos with white chocolate dipping sauce or the Fried donut bao bun coated in sugar with vegan Black sesame ice-cream, coconut caramel and toasted sesame. Everything is better deep fried and Oreos are no exception. In terms of the deep fried Bao, it was delicous but as non-vegans we would have loved to have some real ice-cream.
Don't think that Baby Bao doesn't have your drink needs covered. Currently there are over 50 craft beers, cocktails and a large selection of spirits available. We'd recommend the Dixie Dragon (Chilli & lemongrass infused gin, lime, sugar & raspberry syrup) for sure.
We can't wait to visit Baby Bao again soon, not just for the food and drink but the friendly and passionate staff. They love working there and love the food just as much as we do, which means Baby Bao has a great chilled out atmosphere. We felt right at home there.
Website: www.babybaolondon.com
Address:
66 Haymarket,
London, SW1Y 4RF
020 3747 6644
Monday–Saturday 12–12
Sunday 12–10.30
Written by Tegan LeBon