Beanberry Coffee Opens New Holborn Store!
Beanberry Coffee, the UK's first and only speciality coffee roaster and retailer fully dedicated to producing the highest quality organic coffee, opened a new coffee bar in Holborn this January, following the success of its first site in Kingston Upon Thames.
The brand has a unique vision of quality that combines its focus on delivering great taste with a commitment to the environment and sustainability. Beanberry's approach to coffee quality encompasses the full circle of coffee fundamentals from cup quality to ethics, sustainability, and the health of growers and consumers alike.
Located on High Holborn in the heart of central London, Beanberry Coffee is designed for both locals and destination drinkers. It has a classic San Francisco feel and style, with full focus on the coffee.  
Beanberry Coffee's product line is always comprised of three seasonal blends, featuring Javascript Espresso, Wildcat Espresso& 8AM Blues, and an ever-changing selection of single origin coffees sourced from around the world, including Colombia, Peru, Guatemala, Honduras and Ethiopia.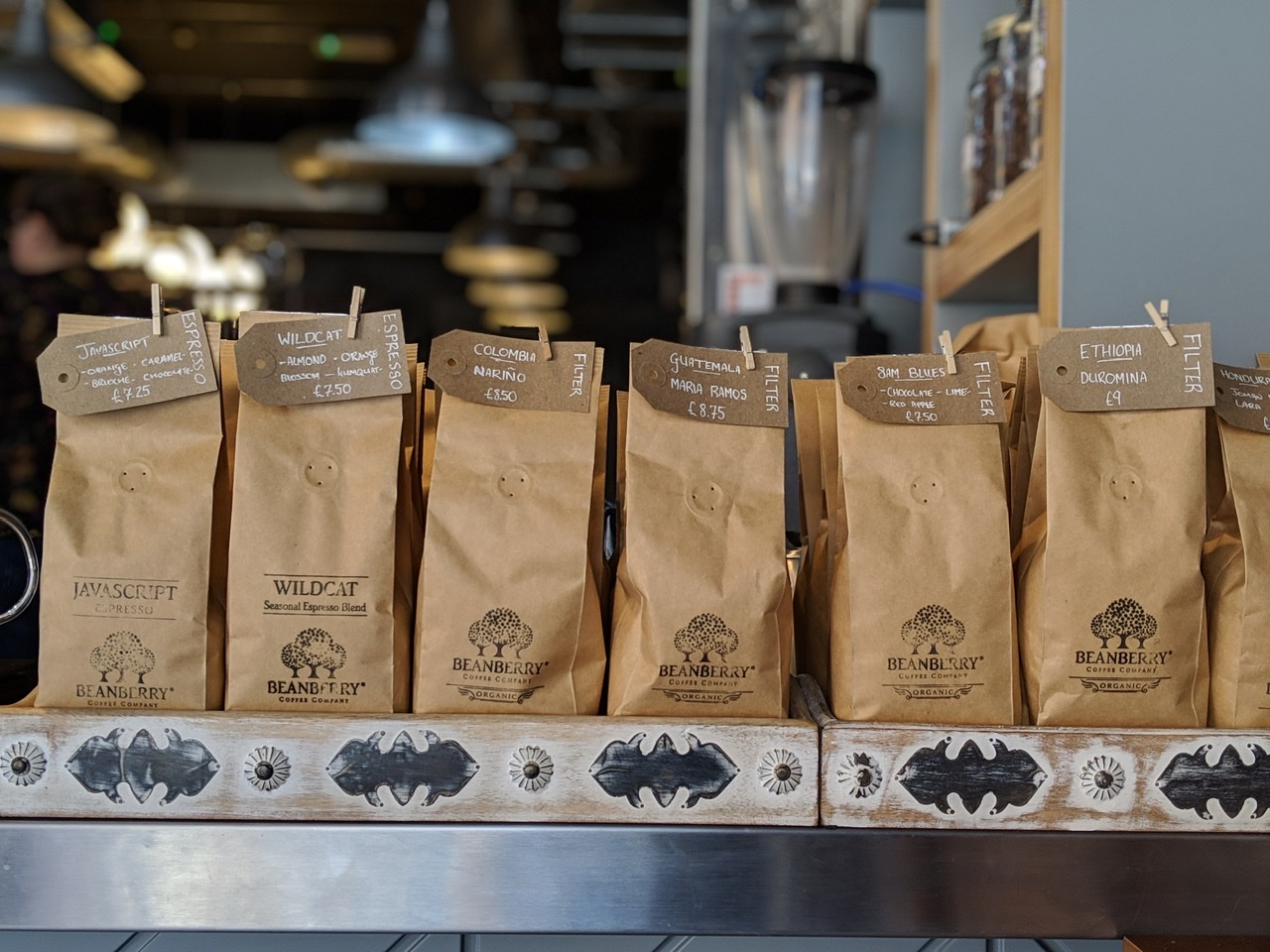 Central to Beanberry's unique approach is its commitment to being fully organic. Conventionally grown non-organic coffee is one of the most chemically treated agricultural commodities in the world, whilst the coffee grown in accordance with organic practices is ecologically pure and has no traces of synthetic fertilisers and pesticides grown into the beans. Beanberry believes that their coffee therefore not only provides the purity of taste but is also better for everyone's health and directly encourages sustainability and environmentally friendly organic farming.
There are always four organic espressos, including decaf, offered in all usual forms with or without milk.  Beanberry also offers an extensive filter coffee menu that is comprised of five to six seasonal single origin coffees that deliver an extensive variety of origin flavours. Beanberry's own organic coldbrew coffee is also served either over ice or as nitro.
In addition to coffee, Beanberry serves organic leaf teas, organic cold press juices and small selection of carefully selected and freshly baked cakes and pastries.  There is also a small selection of savoury items prepared on site and served for breakfast and lunch. Where possible, organic ingredients are always used.
For any milky beverages, only whole organic milk, selected from the best British single estate dairies, is used.  For those who prefer to avoid dairy, there is also a choice of oat or soy milk. 
Open seven days a week; Monday to Friday, 7.00am until 7.00pm, Saturday, 8.00am until 7.00pm and Sunday from 8.00am until 6.00pm, Beanberry Coffee is the perfect destination for a morning coffee, daytime or evening dates or creative and social gatherings.
Address: 272 High Holborn, London WC1V 7EY
Social Media: Instagram: @beanberrycoffee