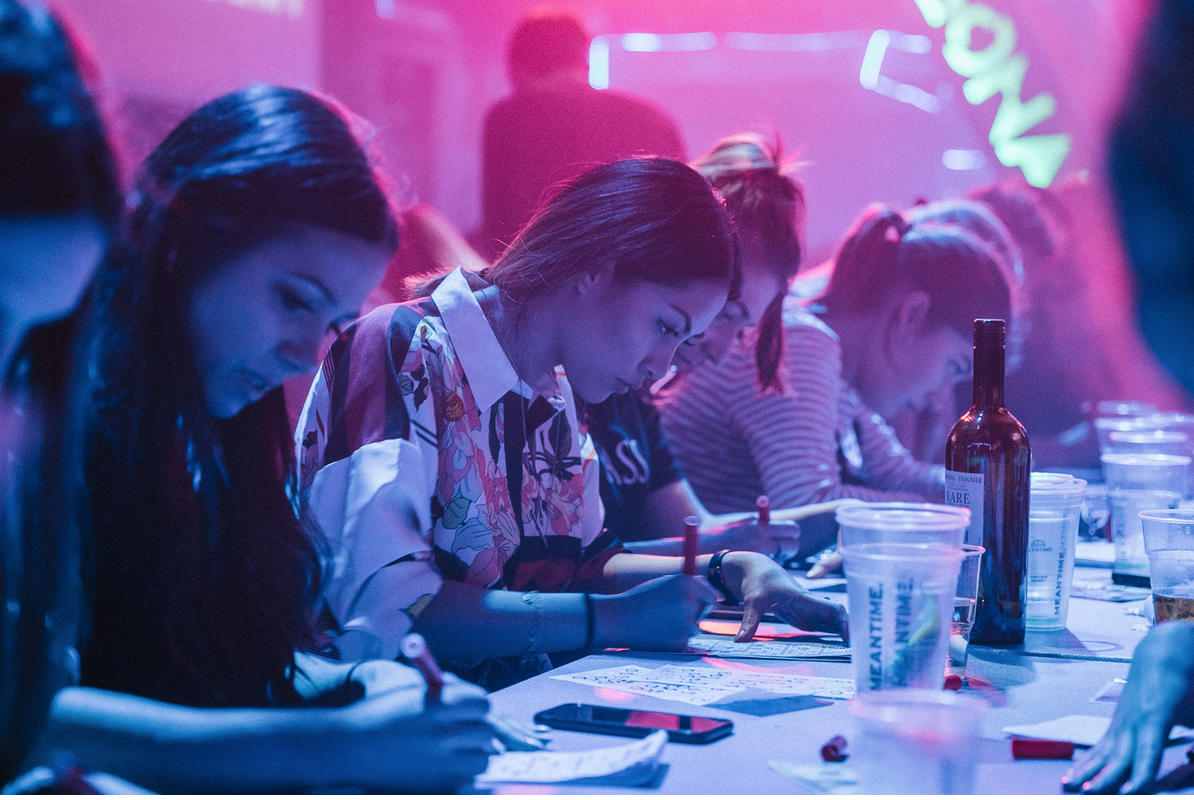 Bingo is having a moment at Kitty Hawk!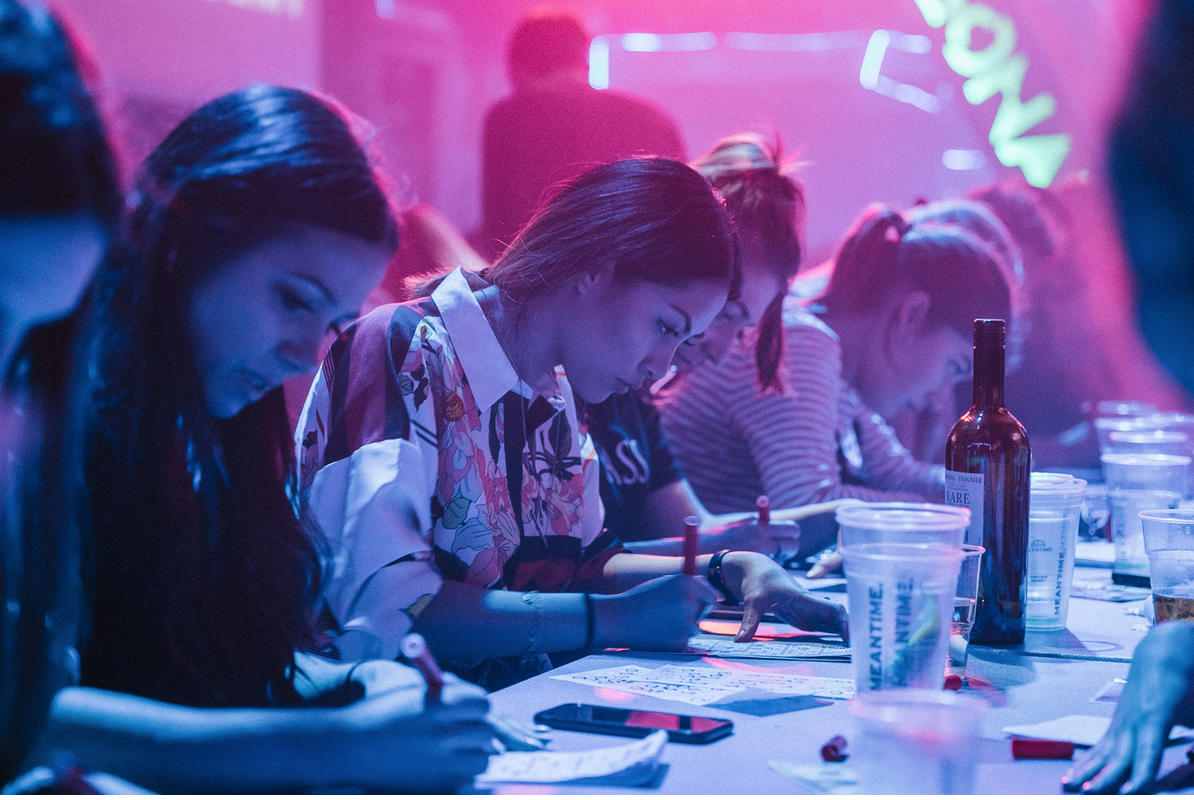 Recently, the team and I headed over to Kitty Hawk's Bingo Academy to investigate the rumours around a new, cooler, upgrade to everyone's favourite number crossing game – bingo.
Around the corner from Liverpool street, propped up in Kitty Hawk on Friday and Saturday nights, bingo enthusiasts and of course, millennials, can swap the cold for a game of bingo. Now bingo isn't technically classed a sport, but this was definitely competitive.
Upon entering, we headed down into the basement. Laid out, on serious form, were tables, a stage, and bar in the corner. Dim lighting, and a DJ spinning some of our favourite tunes.
Before the games began we ordered some food. The food menu featured Kellogg's Fried Chicken (yes, finger licking, chicken double paned in Kellogg's corn flakes), cheddar nuggets, flatbread and a smoked short ribbed burger. Some tasty options to fuel our energy before the big game. There are not a lot of options on the menu, and for vegetarians it is a little limiting, but there was enough to get us going and plenty of drink options to sip on including a Pornstar Martini.
Warming up the audience, were Bingo Trainers. Pushing you past your mental limit and through an intense bingo emotional camp, so you could be your very best when playing.
If you have always fancied a game of bingo, but found the thought of dingy old school halls, and notions of lack lustre fun unappealing this is for you. The event attracted young couples and groups of friends, frantically crossing off numbers in the hope they can yell those magical words BINGO. The evening was fun, full of energy and included mega prizes (and not so mega but still good fun).
In one sentence – Dancing queens, singing, laughter and seriousness of bingo, wrapped up in one.
Doors open 7pm

 Tickets cost: £10 – £20
Address: The Kitty Hawk 
13 South Place, London EC2M 7EB
Website: https://www.bingo-academy.com
Written by: Hena Husain