Copper Chimney celebrate its 50 years' anniversary with the launch of a limited-time Autograph Collection menu 
I love Westfield for shopping or sometimes just a place to catch up with friends over dinner and drinks. If like me, you have tried many of their food options then you would be pleased to see a fairly new restaurant has opened – the leading contemporary Indian restaurant brand Copper Chimney. I say new, they opened just before the pandemic but just like many other businesses had to close for some time because of this. You will find them located in the Southern Terrace at Westfield, just a short stroll from Shepherds Bush tube. Whilst this is their only UK based restaurant, they operate across India, Kuwait and the UAE.
Founded in Mumbai in 1972 by J.K. Kapur who initially used his home kitchen as his base to experiment and perfect the recipes and spice mixes for the very dishes found on the menu today. Copper Chimney are marking it's 50th year anniversary with a limited-edition Autograph Collection menu, paying tribute to its founder and showcasing many of the brand's legendary and authentic recipes from over the last 5 decades.
The venue itself is modern but cosy. My particular favourites was the design of the bar and the hanging canopy of copper bells. I also loved that from our table you could see into the kitchen.
We started our evening with some signature cocktails, trying the Tandoori Ananas – rum, pineapple, lime, dash of honey and a touch of cinnamon and Cosmo Gulabo – vodka, rose syrup, lime, cranberry juice. I loved the addition of the cinnamon to this rum cocktail, perfect for a winter evening. Our favourite cocktail was the Sobo G&T – sweet basil infused gin, hibiscus syrup, grenadine, lime, tonic and traces of spices. It was just the right level of sweet. The Indian twist on each cocktail gave them an edge to your standard cocktail menu.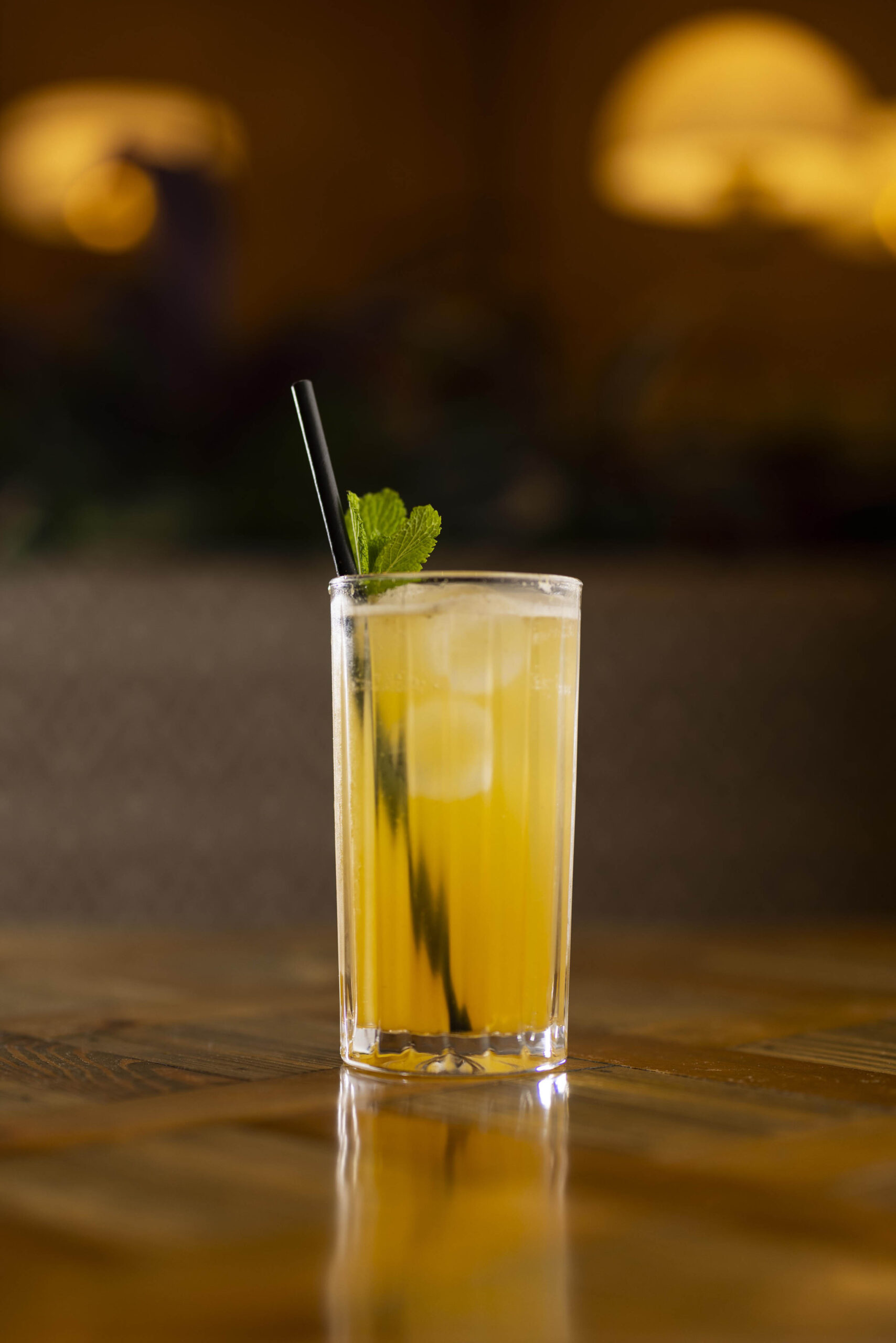 The menu has a selection of curries, biryani and tandoor grilled meats. There are plenty of vegetarian dishes and the entire menu is Halal friendly. Highlights of ours from the Autograph Collection menu include the Aam Puri Chaat from the starter plates. This is chaat ki puri stuffed with spiced chickpea and potato topped with sweet and sour mango curd and crisp boondi. The taste of the mango just set this dish off perfectly. I love tandoor dishes so was excited to try these and it did not disappoint. Both the Parda Chicken Kabab and Chicken Cheese were marinated expertly, with the right level of smokiness, my mouth is watering just thinking about it. When it came to the curries hands down our favourite was Rawalpindi Gosht – slow roasted mutton braised in whole spices, bay leaf and whole red chillies and simmered in an onion tomato masala. The meat was tender and so good that we had to order seconds (yes we are greedy!). We also tried biriyani (both meat and vegetarian) with raita, this was fluffy and fragrant.  Indian desserts are not something I tend to have as they can often be too sweet. However, if you go for the Gajar Pistachio Crumble, which is basically an Indian carrot cake (slow cooked carrot pudding with cardamom and sweetened milk, layered with chopped pistachio and praline crumble) you won't have this issue. This went perfectly with the masala tea we had to finish off our amazing dinner.

I know many people often have their preferred Indian restaurant, often independent which they are loyal to, but I cannot recommend this one enough. This may be part of a chain but it is reasonably priced and the ambience, food and hospitality were second to none. You may even be lucky enough to be greeted by the director Nilima Daruwala, who is regularly at the restaurant, she will definitely make you feel at home.
The Autograph Collection menu will be available from 10th November until 31st December.
Copper Chimney, Southern Terrace, Ariel Way, London W12 7GA
@copperchimney_uk
Written by Jaynita Haria