CHRISTMAS: THE PERFECT PRESENT FOR PICKY PEOPLE
Choosing a gift for someone you know well is usually fairly easy.
But the festive season brings with it all sorts of unknowns; like shopping for a new partner, mother/father-sister/something else-in-law or a grumpy Grinch-like colleague that you had the unfortunate luck to get in this year's secret Santa draw.
So let us introduce the perfect present for picky people: The Christmas Magic Gift Box.
Technically, it's a voucher – which isn't all that festive – but this one comes with a very special twist. Or rather, 4,460 of them.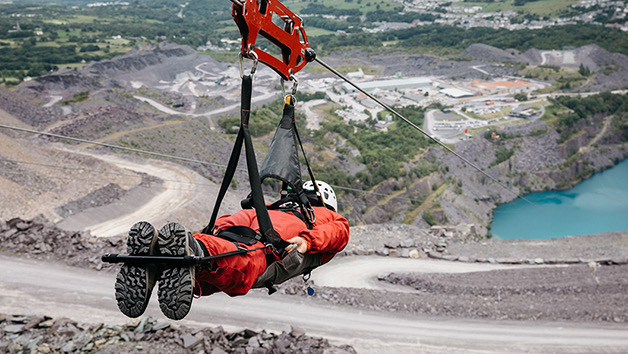 The box, which is delivered to your (or the recipient's) door, includes a booklet filled to the brim with activities.
How does a Michelin star meal at a romantic venue sound? Or a spa break? Perhaps you'd prefer to spend a day driving a luxury supercar?
There are educational experiences too, like chocolate making or sampling grapes and learning about tannins (a natural compound that affects the taste of wine) at a vineyard.
The smorgasbord of options is offered by Red Letter Days across the UK and helpfully arranged by area.
To sweeten the deal even further, the box costs just £99.99 and the voucher is valid for two years.
If you're feeling a squeeze from the cost of living crisis, opt for the slightly cheaper Merry Christmas Box (£49.99) or the Christmas Stocking Choice Voucher (£29.99), featuring 2,625 and 1,800 activities respectively.
Whichever box you choose, we guarantee that even the fussiest of friends will find something to enjoy.
And if they don't, they don't deserve to be on Santa's nice list – or yours.
Have a look for more options here: https://www.redletterdays.co.uk
By: Almara Abgarian
photos provided by Red Letter Days