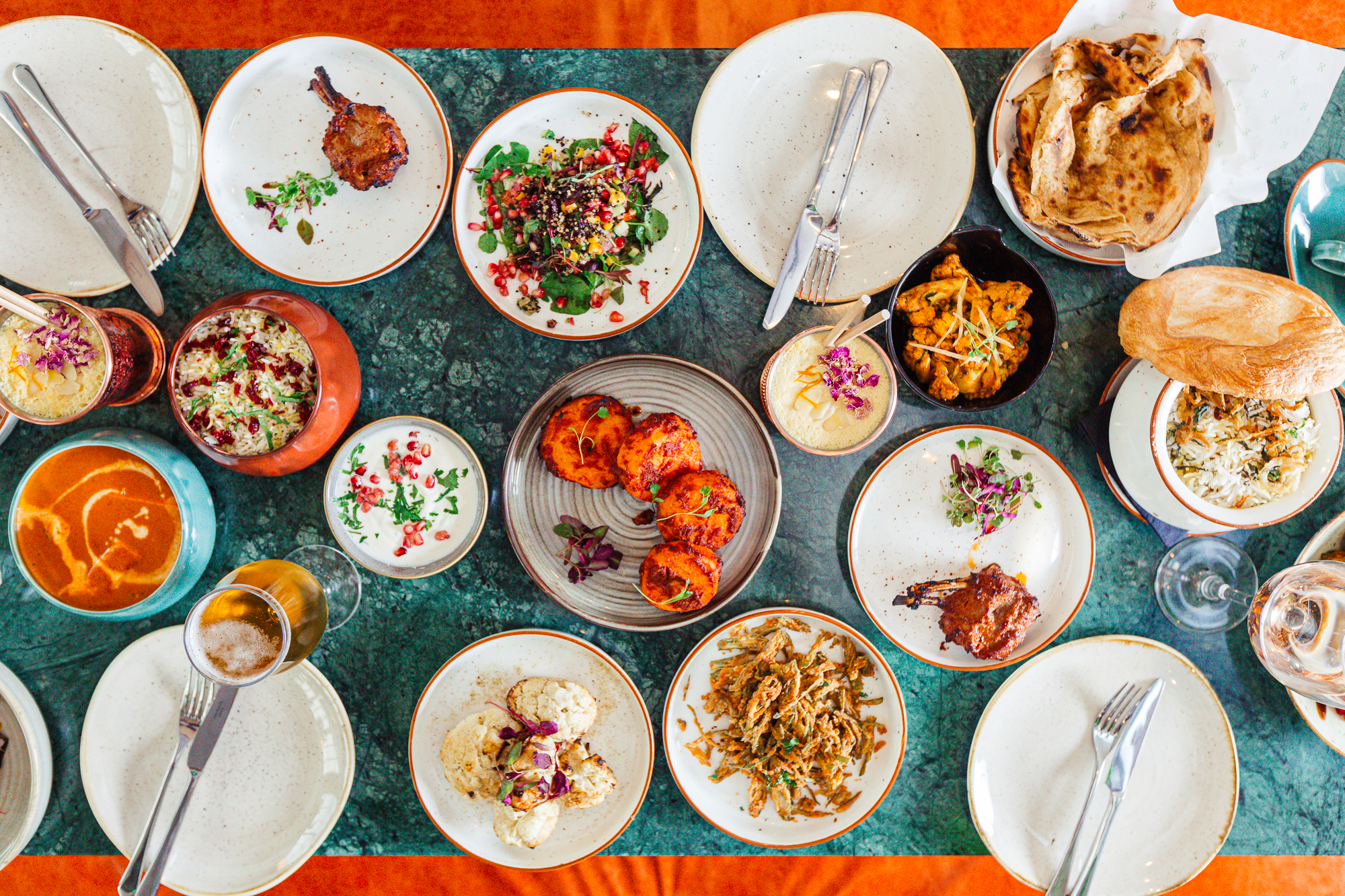 Copper Chimney has hit Westfield London with a bang! Copper Chimney is known for having 15 award-winning outlets across five cities in India and now they are here in London. Since the opening of the first Copper Chimney site in 1972, the iconic Indian brand has aimed to showcase the culinary delights of undivided North India, exploring regions and showcasing cuisines from the food capital of India, Delhi to South Asia's oldest city, Peshawar. Mr J K Kapur, founder of Copper Chimney, opened the first site in the exhilarating heart of Bombay (Mumbai) with passion and promise of fresh Indian cooking.
To this day, the expertly trained chefs at each restaurant use the same cooking methods that were used in the very first Copper Chimney restaurant. Using an array of handpicked spices sourced from select farms across India, Copper Chimney's secret spice recipes, that have been passed down three generations, infuse the brand's signature flavours into their dishes.

We had the pleasure of tasting some of the amazing dishes on offer at the new Westfield London branch and can I say, I will be 100% going back. On entering the restaurant I was blown away by the beautiful décor and what was a very peaceful atmosphere for being in a busy shopping centre. We were welcomed by some of the best staff I have seen in ages, they remained attentive with all of the guests in the restaurant all evening. 

We started our night with some cocktails; Copper Chimney has some amazing signature cocktails with an Indian twist. I stuck mainly to Gin based cocktails and they were divine, the Mojito that my friend had was a bit lacklustre, but I think they had forgotten the sugar, which made it a little bitter. In saying that, all the other cocktails we sampled were ace.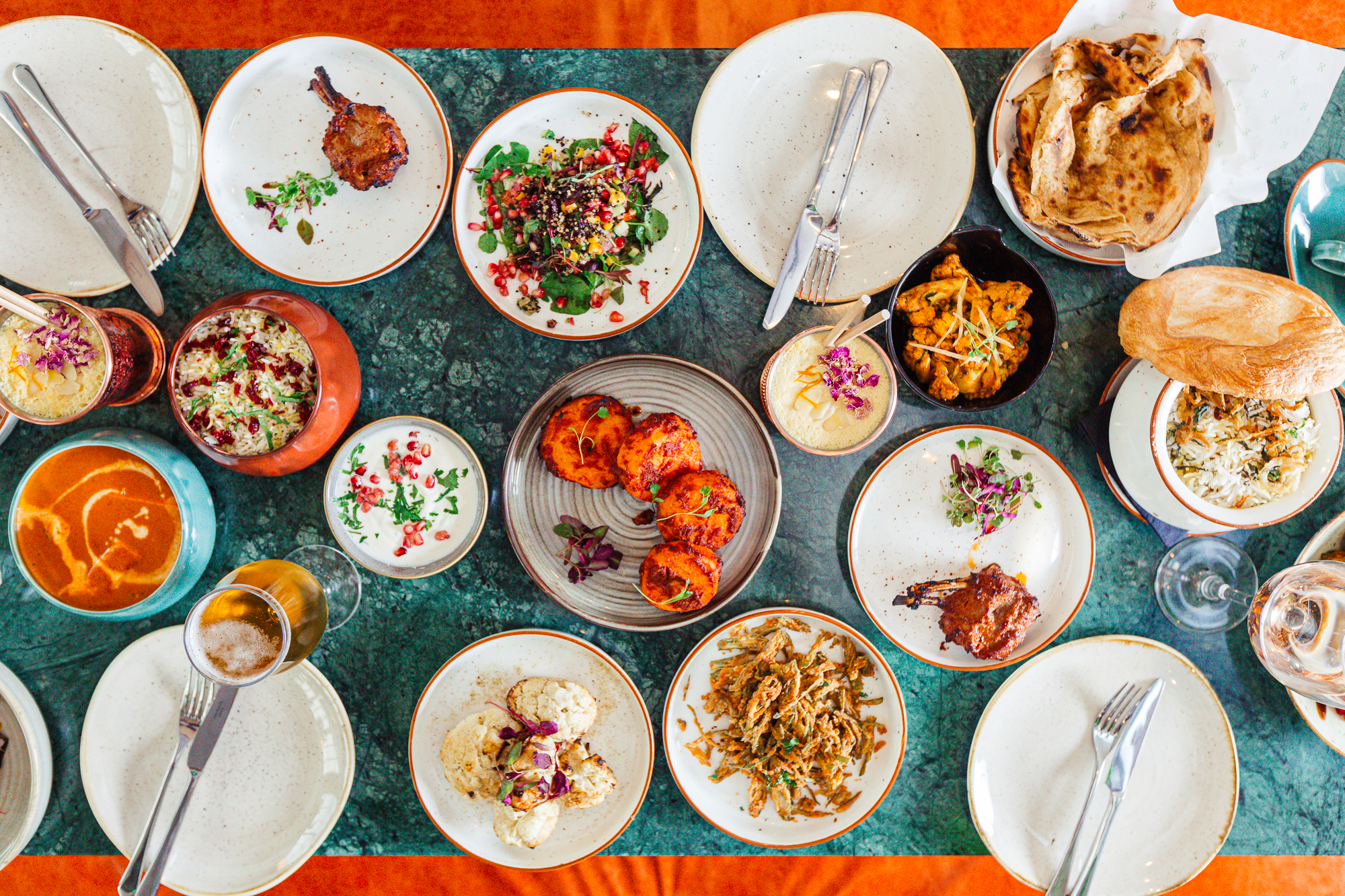 Now to the food, drum roll please… The food was out of this world, Indian food is by far my favourite and we were not disappointed. For starters we tried Amritsari Shrimp, which is a batter-fried shrimp popular in the alleys of Amritsar. The shrimp was amazing!!! I think it was the best shrimp I have eaten, the flavours in the batter were indescribable and the prawns were juicy and big. We also tried the Minced Lamb Patti Samosas, which were spicy, crunchy and yummy. They didn't beat the shrimp, but they were really good.
We went for a mixed combination of meals for the main, which consisted of the Prawn Biryani (secret with this one is the good stuff is hidden underneath), vegetable curry, white lentil Dahl, a prawn curry and some basmati rice. We totally forgot to order any of the amazing Naans, but I will be back sampling all the variations on offer. The mains were incredible, I am not over egging it here, we ate in silence it was that good. All I can say is get down there and try it for yourself. 
 
The beauty of the menu is the variety; there really is something for everyone. Even the desserts are amazing. If we had a scoring index on the website we would give the menu 9/10, it really was that amazing. 
 
Website: https://www.copperchimney.in
Address: Copper Chimney, Southern Terrace, Westfield London, Ariel Way, White City, London, W12 7GA
 
Instagram: @copperchimney_uk
Facebook: /copperchimney.uk
Twitter: @copperchimneyuk
Written by Abi Onas