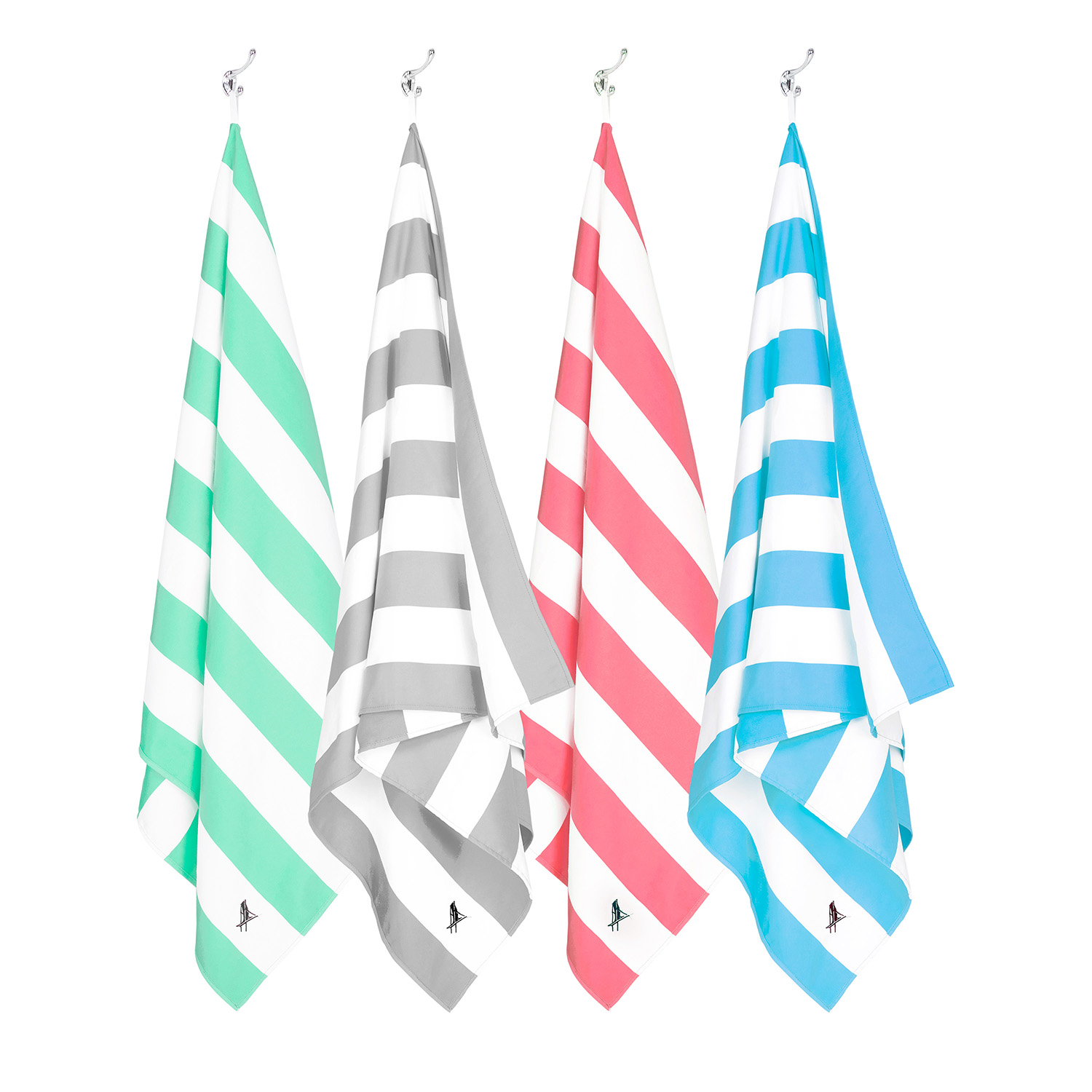 Dock & Bay Release New Colours Just In Time For Summer
You know Dock & Bay are our favourite towel company (www.onin.london/dock-and-bay-towels) as their bold striped towels are quick-dry are designed for travel and yoga. Well they've recently released some gorgeous pastel colours… just in time for summer!
We're loving the new Cabana Light Collection just as much as we loved their original brightly coloured Cabana Collection. Our favourite is the light blue towel and it's extra large size is going to be perfect for my next trip to Spain… where I plan to spend the whole time by the pool or on the beach. The fact it comes with a one year warranty is also pretty neat. See the new collection below and find out how you can own a towel of your very own!
You can purchase the towels from £15 for a large towel or £18 for an extra large from Dock and Bay's website.
Website: www.dockandbay.com
Twitter: www.twitter.com/dock_and_bay
Instagram: www.instagram.com/dock_and_bay
Facebook: www.facebook.com/dockandbay