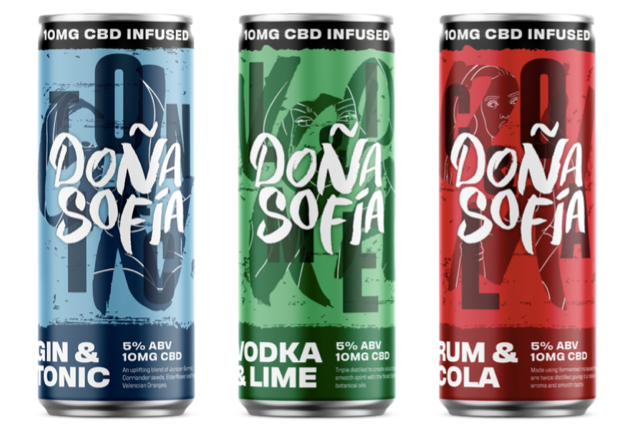 Dona Sofia CBD Cocktails Review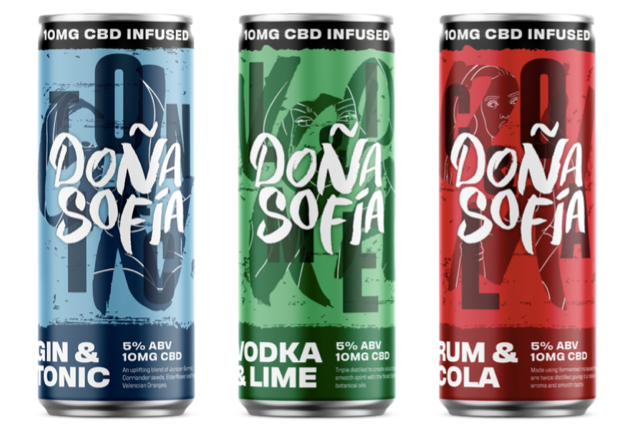 Doña Sofía take its name from a leading socialite in 20th century in Barcelona. She was known for frequenting revolutionary parties (attended by non other than Gaudi and Picasso). Her parties at The Four Cats were seminal in uniting the artistic spirit of the city at the time. Her name became legend. So it's no wonder, why in July 2020, CBD brand, Doña Sofía launched the U.K.'s first and only CBD infused ready to drink cocktail.
The first three in the range, include Gin & Tonic, Vodka & Lime and Rum & Cola. Later in the year, non–alcoholic versions of the Margarita, Martini and Cosmopolitan will also be released. 
We were sent two cans of the CBD infused Gin & Tonic to sample and couldn't have been more impressed. The cocktail was super easy to drink and the novelty of CBD infused was a nice addition to the flavour of the cocktail. I did feel pretty relaxed after drinking it, so it must have worked.
Six cans of Doña Sofía can be purchased for £12.00 so it's perfect time to try something a little different… especially with the current heatwave in full force.
Website: https://dona-sofia.com