Experience a Taste of Mexico with Cazcabel Tequila, Storywood Tequila and The Lost Explorer Mezcal at La Piñata Agave Festival This Weekend
If you're looking for a way to inject some Mexican fun in to your weekend, why not visit La Piñata Agave Festival at Tobacco Dock this Saturday 25th September.
Cazcabel Tequila, Storywood Tequila and The Lost Explorer Mezcal will be exhibiting at the festival, offering tastings of their full ranges. Agave expert, Deano Moncrieffe and Sheyan Patel will be on The Lost Explorer stand to talk visitors through all things agave whilst Nate Sorby will be on the Storywood Tequila stand to explain about the delicious tequila matured in Speyside whisky barrels and brand ambassador, Dami Whitfield will be there to talk though the Cazcabel Tequila range.
There are two sessions throughout the day from 11:00 – 15:00 and 16:00 – 20:00. Tickets cost £26.80 each and are available via Eventbrite.
La Piñata is a festival open to all to celebrate agave spirits, Mexican culture and an opportunity to taste some of the best Tequila and Mezcal side by side.​ La Piñata brings together 20 producers, who will be equipped with dozens of Tequilas and Mezcals between them and placed shoulder to shoulder for you to have a chance to really explore the category.
Cazcabel Tequila is a range of authentic, high quality tequilas made in Mexico using only natural ingredients and locally grown blue weber agave, grown for around seven years before harvesting. Available at an affordable price, there are five expressions in the range; Blanco, Reposado, Coffee, Coconut and the world's first Honey tequila.
Cazcabel Blanco RRP: £25.99 for 70cl. ABV: 38%  |  Cazcabel Honey, Cazcabel Coconut, Cazcabel Coffee RRP: £24.99  | Cazcabel Reposado RRP: £29.99 for 70cl. ABV: 38%. All available from: Amazon, Master of Malt and Cazcabel Web Shop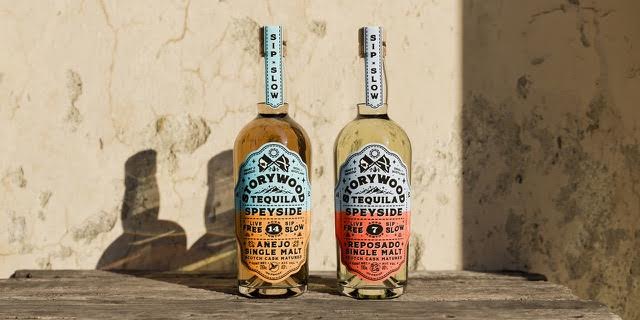 Storywood Tequila is a tequila with the heart of Mexico and the soul of Scotland. 100% agave liquid is expertly aged in single malt whisky casks from Speyside, creating the world's first sipping tequilas. The whisky-like characteristics drawn from the wood mean that Storywood Tequilas can be enjoyed neat or on the rocks. 
14 Añejo RRP: £47.45 for 700ml. ABV:40%  |  7 Speyside RRP: £38.95 for 700ml. ABV: 40%. All available from Amazon, Master of Malt and The Whisky Exchange 
The Lost Explorer Mezcal – The Lost Explorer Mezcal is a handcrafted artisanal spirit made from 100% agave, cultivated in the sun-soaked Valles Centrales, Oaxaca in Mexico. It is a toast to empowering sustainable Mexican enterprise, whilst protecting the ancient artisanal craft, heritage and biodiversity of Mexico. Harvested in harmony with the elements and in tune with the rhythm of nature, the three uniquely profiled expressions, Espadín, Tobalá and Salmiana, seek to inspire people to celebrate the earth and live curiously, exploring the wonder and diversity of the sacred agave plant. 
The Lost Explorer Espadín RRP: £62.50 for 70cl  |  The Lost Explorer Tobalá RRP: £109.99 for 70cl   |  The Lost Explorer Salmiana RRP: £140 for 70cl. All available from: The Lost Explorer Mezcal, Amazon, Master of Malt, The Whisky Exchange and Casa Agave