Give your immune system a boost with Bio-Kult Boosted
Health wise, this last year hasn't been the greatest (an understatement I know) so it seems the perfect time to keep your immune system fighting fit! To help with this we were sent the NEW Bio-Kult Boosted, a unique, advanced multi-action extra strength formulation, ideal for those looking to give themselves an extra boost, especially whilst on antibiotics or travelling.
Bio-Kult Boost contains the same 14 strains of broad spectrum live bacteria as the trusted Bio-Kult Advanced, however, Bio-Kult Boosted packs a real punch with a whopping 8 billion CFU*, which equates to four times the concentration of the original formulation. This means only ONE capsule is needed per day. This newly launched formulation also contains 100% of the recommended daily intake of vitamin B12 in the form naturally found in many food sources and breast milk, to help support the normal functioning of the immune system.
Research shows that over 70% of the immune system is located in the gut, so it is recommended that you maintain a balanced gut flora to help keep your body in tip top shape and retain a sense of wellbeing.  By taking Bio-Kult Boosted on a daily basis, you could help to maintain your levels of good bacteria and with the added bonus of vitamin B12 you can be confident you are supporting the normal functioning of your immune system.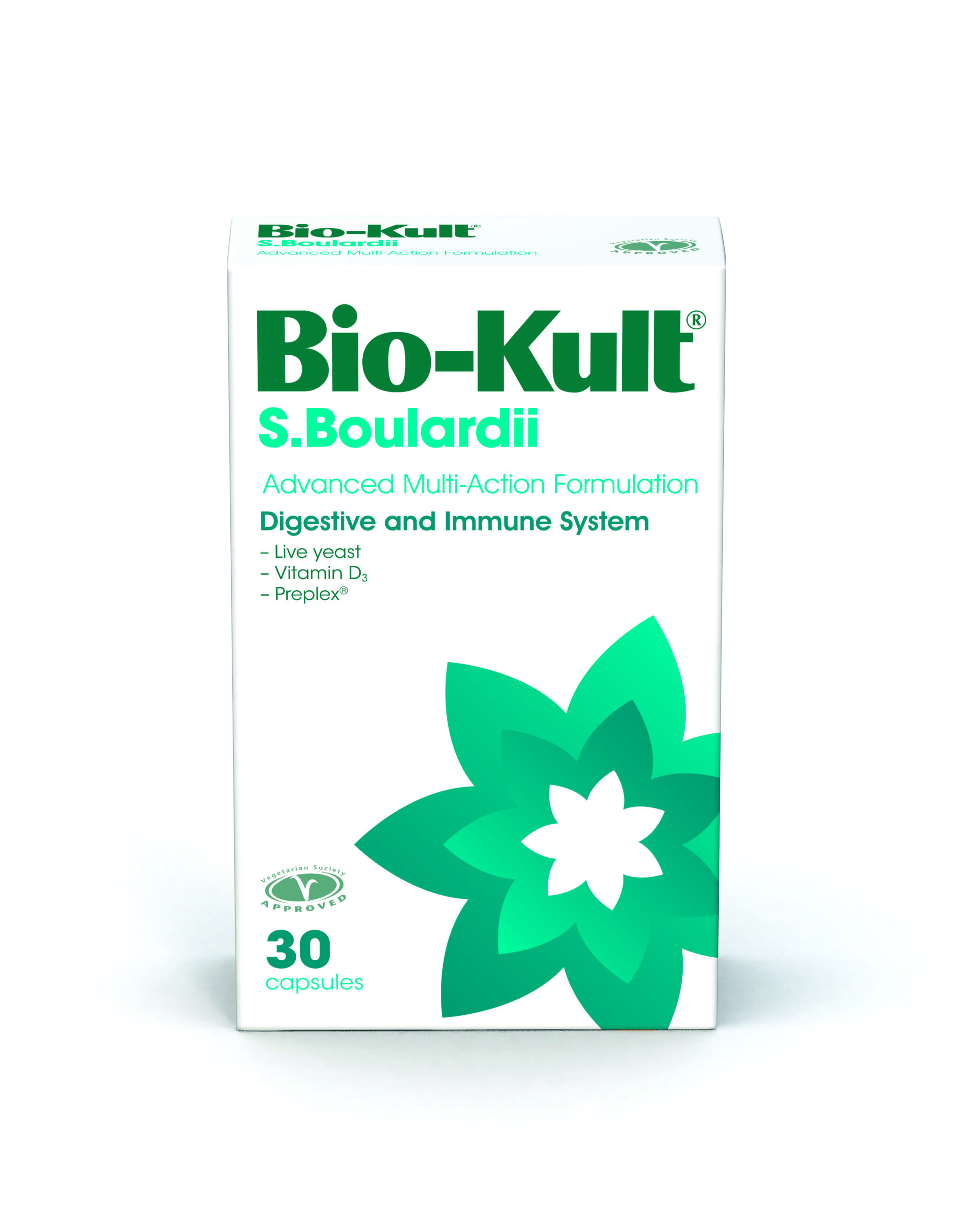 Who should take Bio-Kult Boosted?
Many factors can affect the natural balance of gut bacteria including diet, infection, smoking and drinking, high stress levels and environmental toxins. However, Bio-Kult Boosted is especially helpful for people in need of a higher strength microbiotic formulation, such as those who have taken, or are currently taking antibiotics, as well as travellers who may be more susceptible to tummy troubles and other upsets. While it's embarrassing to admit… I am such a person. 
As with all Bio-Kult products, this new formulation is gluten free and suitable for vegetarians. It does not require refrigeration, as the bacteria are cryoprotected during the freeze-drying process, which helps protect the level of live cultures, and may aid their survival through stomach acid to the gut.
So, give your digestive and immune system that much needed boost, with Bio-Kult Boosted, the latest innovation in the Bio- Kult family.
RRP £24.98 for 30 capsules. Available now from www.biokult.com and www.amazon.co.uk.