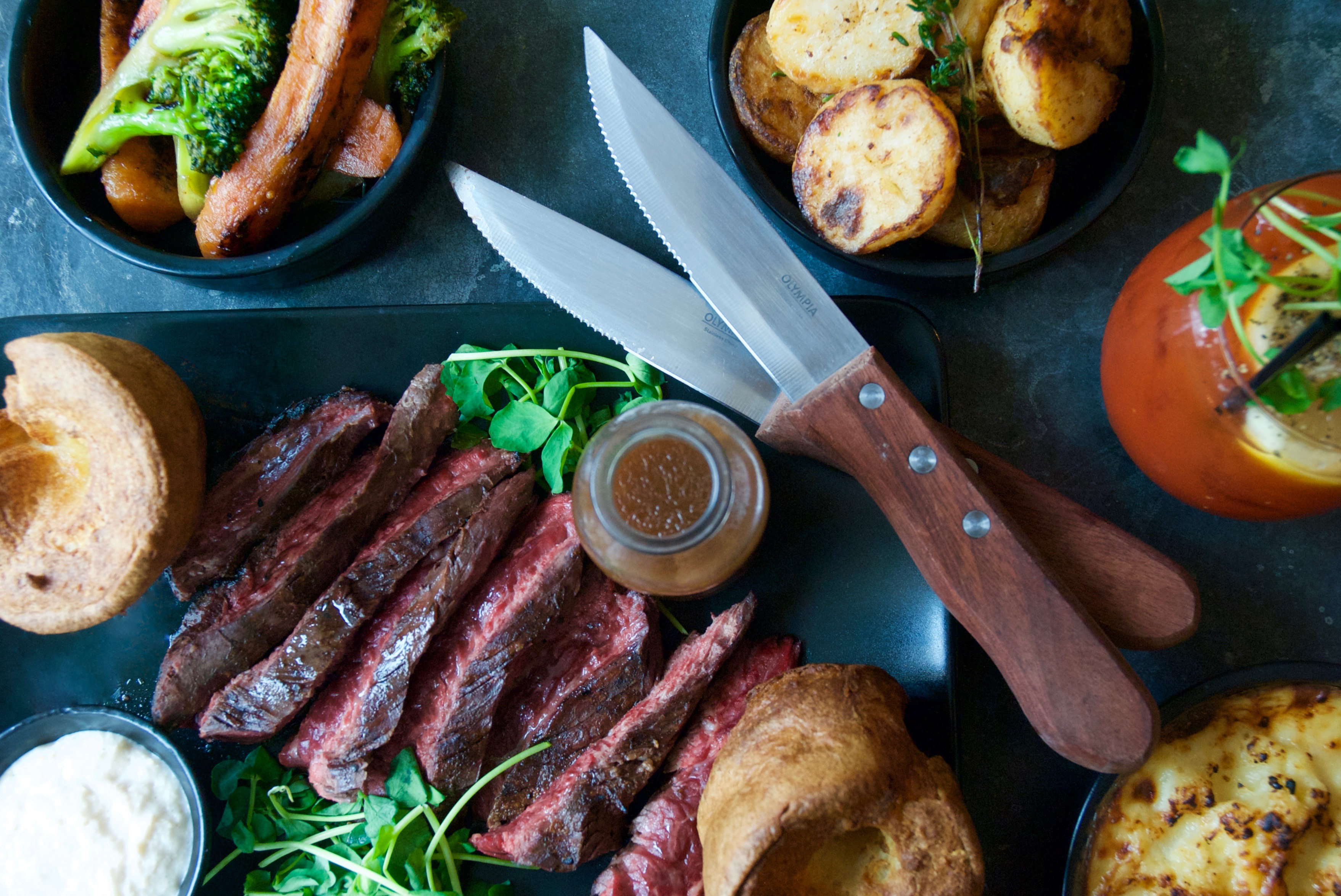 We love a good steak so to get invited down to review Hanger, we were pretty damn excited. I mean the reviews for Hanger have been pretty impressive as a lot of reviewers and the public have been raving about it. We loved the cuteness of the place and how brand new it looks still, despite being open for nearly a year. Arriving, we were seated by the friendly staff and the different menus were explained to us.
The menu looks amazing, however, my friend was a little worried as not much of it looked gluten free. Luckily he didn't have to worry long as the head chef was happy to point out what dishes he could eat and prepare some other dishes gluten free. From Ceviche to ribs, Hanger's menu is pretty varied with vegetarian dishes also being covered.
As an Aussie I couldn't go pass the Chicken Thigh Schnitzel for starters. It was just what I wanted and I would have been happy to just eat this. My friend's plate of Leek and Chicory Hearts, one of the few gluten free dishes in the starter section disappeared in an instant.
There are five steak choices on the menu, so our lovely host had to tell us what the cuts were and what sauces complemented them. Now this is a steak restaurant and they are particular on how they prepare your steak. Hanger SW6 recommend each steak is cooked Medium, however, I'm more of a medium well to well done steak lover. This was fine as the chef did cook my steak a little longer.
My friend ended up eating the majority of the USDA Hanger Steak with Bearnaise sauce and the marinated Picanha 'asada', as I took one bite of the Poutine and my steak was instantly forgotten. The flavours of the chips, gravy and goat cheese was phenomenal. I even asked if I could have another bowl for dessert and my mouth is just watering as I type this. The Truffle Gnocci Gratin was just as fabulous but it was the Poutine that stole my heart. Don't get me wrong I didn't just go to Hanger to eat Poutine so I did try the steak and it was delicious.
We polished off our meal in no time at all with our lovely hosts filling our glasses with Prosecco as soon as our glasses were empty. They really were on the ball. Because I couldn't have another bowl of Poutine for dessert, I chose the Coconut Panna Cotta while my friend had the Affogato. Both desserts were the perfect ending to our meal as they were both light and refreshing.
If you're looking for a Bottomless Brunch, a Sunday Roast or just a new Lunch or Dinner venue. Look no further than Hanger SW6 for delicious food – you'll thoroughly enjoy the time you spend here.
Website: hangersteak.co.uk
Phone: 020 7386 9739
Twitter: www.twitter.com/hanger_sw6

Instagram: www.instagram.com/hanger_sw6/

Facebook: www.facebook.com/hangersw6/

Written by Tegan LeBon