ITALICUS x Madison- Experience the tastes and scents of the Amalfi Coast, in the heart of London –
Award-winning
Italian Aperitivo brand
ITALICUS Rosolio di Bergamotto
, and
Madison
, one of London's leading destination rooftop restaurants, have partnered to create an exclusive summer cocktail terrace.
The space has been converted into an Italian paradise; where guests can sit back and relax amongst lush, verdant foliage and lemon trees – redolent of the Amalfi coast – sip on delectable ITALICUS cocktails that transport you to the heady glamour of warm Mediterranean climes,  and enjoy unparalleled views across the Capital's skyline.
The exciting limited edition cocktail menu has been cleverly curated to take the tastebuds on a journey of the senses. It features
Signature Recipes
such as: 
T

he

Summer G&T' –

ITALICUS Rosolio di Bergamotto, Gin, Clarified Lemon Juice, Elderflower Tonic, Olives,

where floral notes combine with a hint of pepper, before ending with a citrus kick

The

'

Bergaroni

' –

ITALICUS Rosolio di Bergamotto

,

Bitter Bianco, Gin, Chinotto, Bergamot Tuille,

a

perfectly balanced fruity, herbal and lightly spiced concoction. 
In addition, there is an exclusive
ITALICUS Spritz menu,
including four cocktails to enjoy: 
The signature

ITALICUS

Spritz

–

ITALICUS Rosolio di Bergamotto, Prosecco, Olives 

The

Italian Sunset

–

ITALICUS Rosolio di Bergamotto, Pink Strawberry Gin, Chinotto, Italian Blood Orange Soda,

a vibrant pink drink that is subtly sweet combining ripe berries and aromatic herbs. 

The

When in Sicily

' –

ITALICUS Rosolio di Bergamotto, Amaro Dolce, Sicilian Lemonade, Prosecco,

a masterpiece of refined blending, featuring herbal notes, with hints of rhubarb, clove finishing with a citrus zing. 

The

Saccharum Spritz –

ITALICUS Rosolio di Bergamotto, Lychee Liquor, Grapefruit Saccharum, Mediterranean Tonic,

a combo of smooth to bitter notes, with pleasingly zesty hints.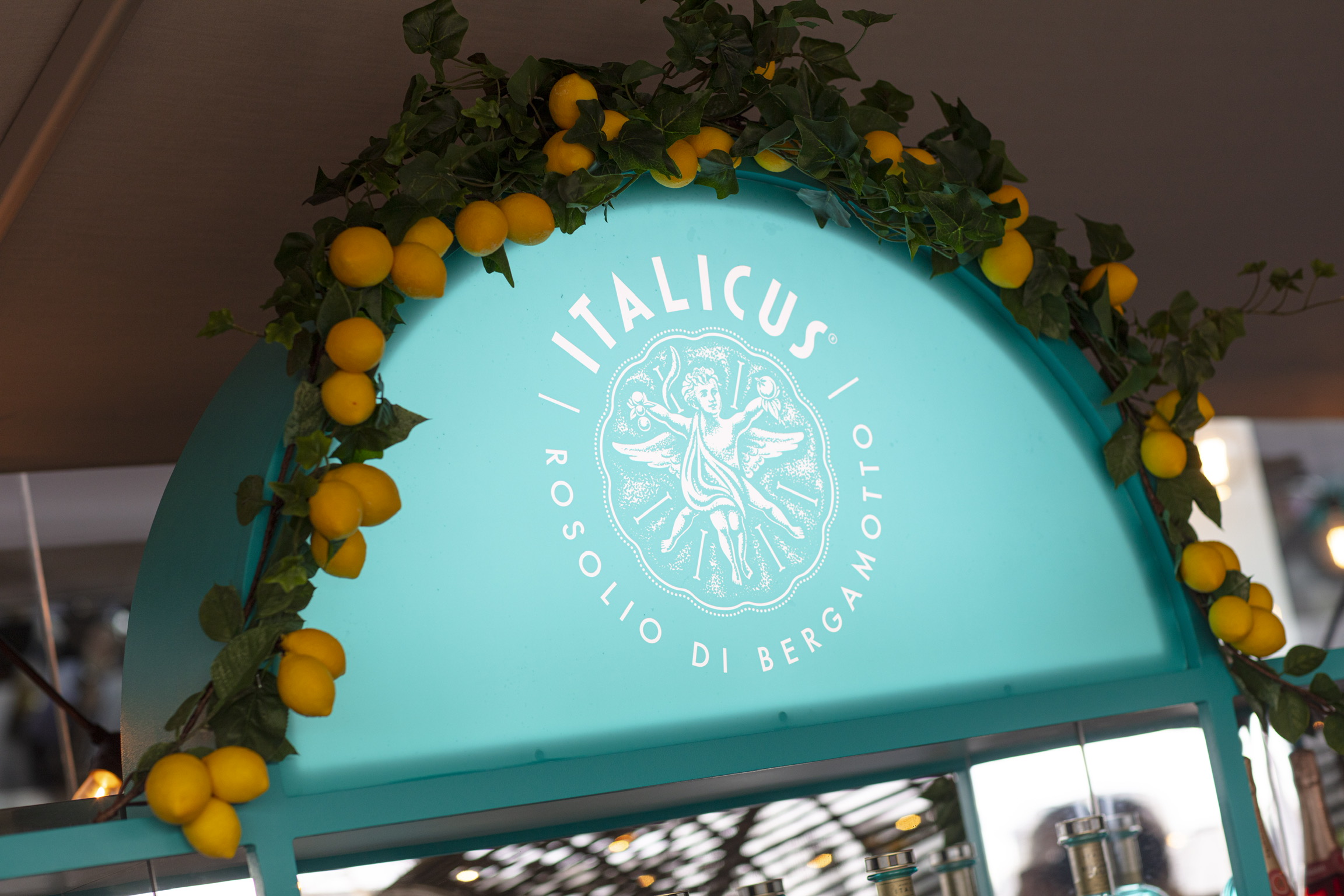 Madison
is a glorious Central London rooftop retreat, where the old world meets new. The unsurpassed views of the historic capital provide a fascinating juxtaposition with the restaurant bar's sophisticated, yet cool Manhattan vibe. A place people come to see and be seen; where first-class food and well-crafted cocktails can be enjoyed whilst soaking up the fun-loving ambience provided by a mix of dynamic live music and creative sets by the hip, in-house DJs.  A visit is an experience unlikely to be forgotten.
ITALICUS Rosolio di Bergamotto
is an aperitivo brand that delivers fresh tones of ripe bergamot, balanced with a light bitter and floral spice. Championing the humble bergamot, a fragrant citrus fruit that grows throughout the Mediterranean, ITALICUS is created by world-renowned mixologist, Giuseppe Gallo and produced at a family-owned distillery, established in 1906 in Moncalieri, Torino. Each of the ingredients that go into making ITALICUS are sourced from across Italy, including IGP bergamot from a UNESCO-protected area in Calabria; cedro from Sicilia; Roman chamomile from Lazio; and melissa balm, lavender, yellow roses and gentian from Northern Italy.
Now, thanks to its innovative partnership with
Madison
,
ITALICUS
cocktails can be enjoyed outdoors, in sunny, summery London; sipped slowly whilst looking out over its majestic rooftops.  It's a one-of-a-kind experience, not to be missed. 
Opening Times:
Monday – Sunday: Midday – Midnight