The Kiln Theatre (formally known as the Tricycle Theatre) houses the Kiln Kitchen, where theatre goers dine in for a pre and post theatre dining, they also offer up come some great lunch and Sunday brunch options as well. We visited the Kiln kitchen in the evening for dinner, it was pretty quiet when we arrived, so we got to choose the nice comfy leather 4 seater booth to be seated in. 
For the starter I went for the wild mushroom and black truffle tagliatelle, I was surprised at how big the portion was for a starter, which is very generous of them. It was a pleasant starter, as I expected for pasta, but I was hoping the main would be a bit more exciting.
I ordered the jambalaya, which I was pretty excited about. It was presented nicely and came with two giant king prawns. The dish had a lot of flavour and the rice was cooked to jambalaya perfection. My dinning partner had the Loch Duart salmon dish, which he happily tucked into, which came with a generous amount of new potatoes. We needed to fully digest our two courses before tucking into dessert, which gave us the perfect allotted time to enjoy another glass of Prosecco.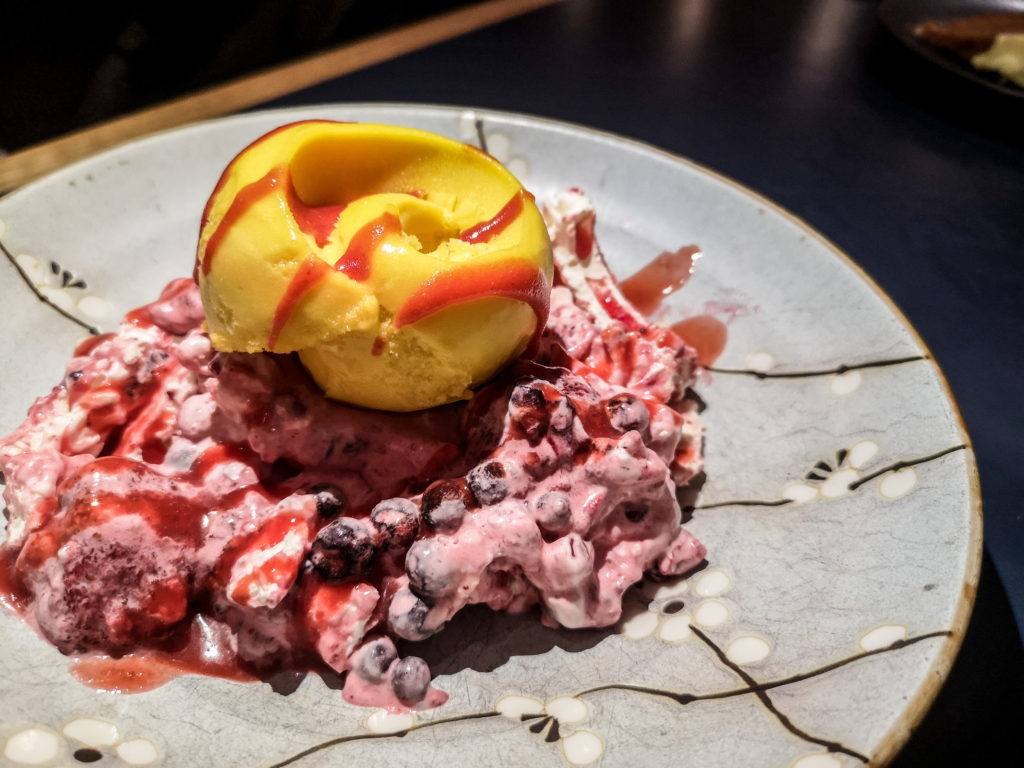 For dessert we went for the Eton mess and mango sorbet. When it arrived our eyes lit up, bright colours and a lot of naughtiness… We happily tucked into the dessert and it certainly was the the icing on the cake. Sweet, sugary and just the thing to make our taste buds dance with joy!
The Kiln offers a great 2-course set menu for only £18 per head or a three-course set menu at only £22.00. They also have a bar if you would like to continue the evening drinking, they offer up a range of unique draft and bottled beer and some beautiful looking cocktails. 
If you fancy watching a movie or theatre show, head on over to their website to see whats showing now – https://kilntheatre.com
Website: https://kiln.kitchen
Address: 269 Kilburn high road, London, NW6 7JR
Written by Nyla S.