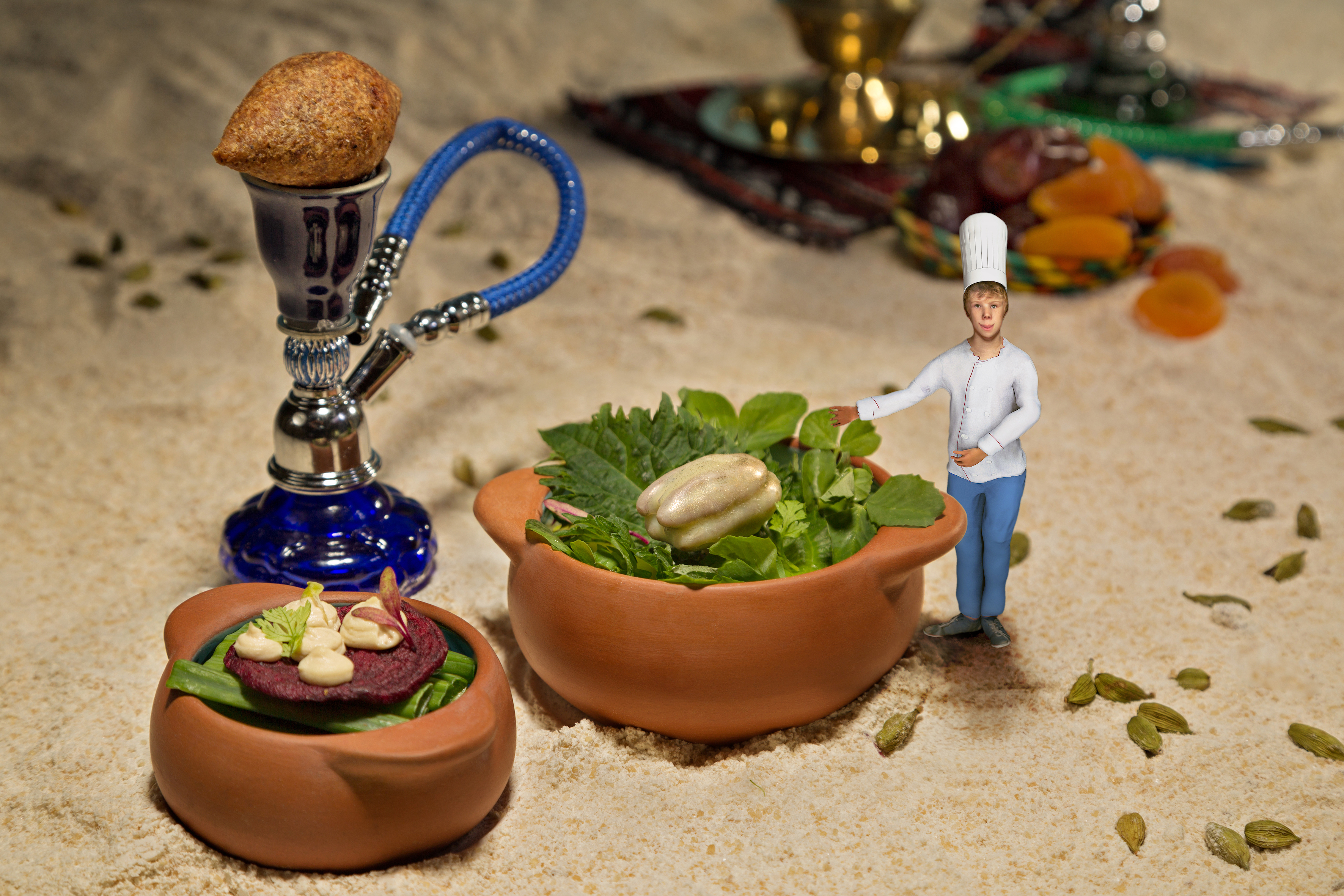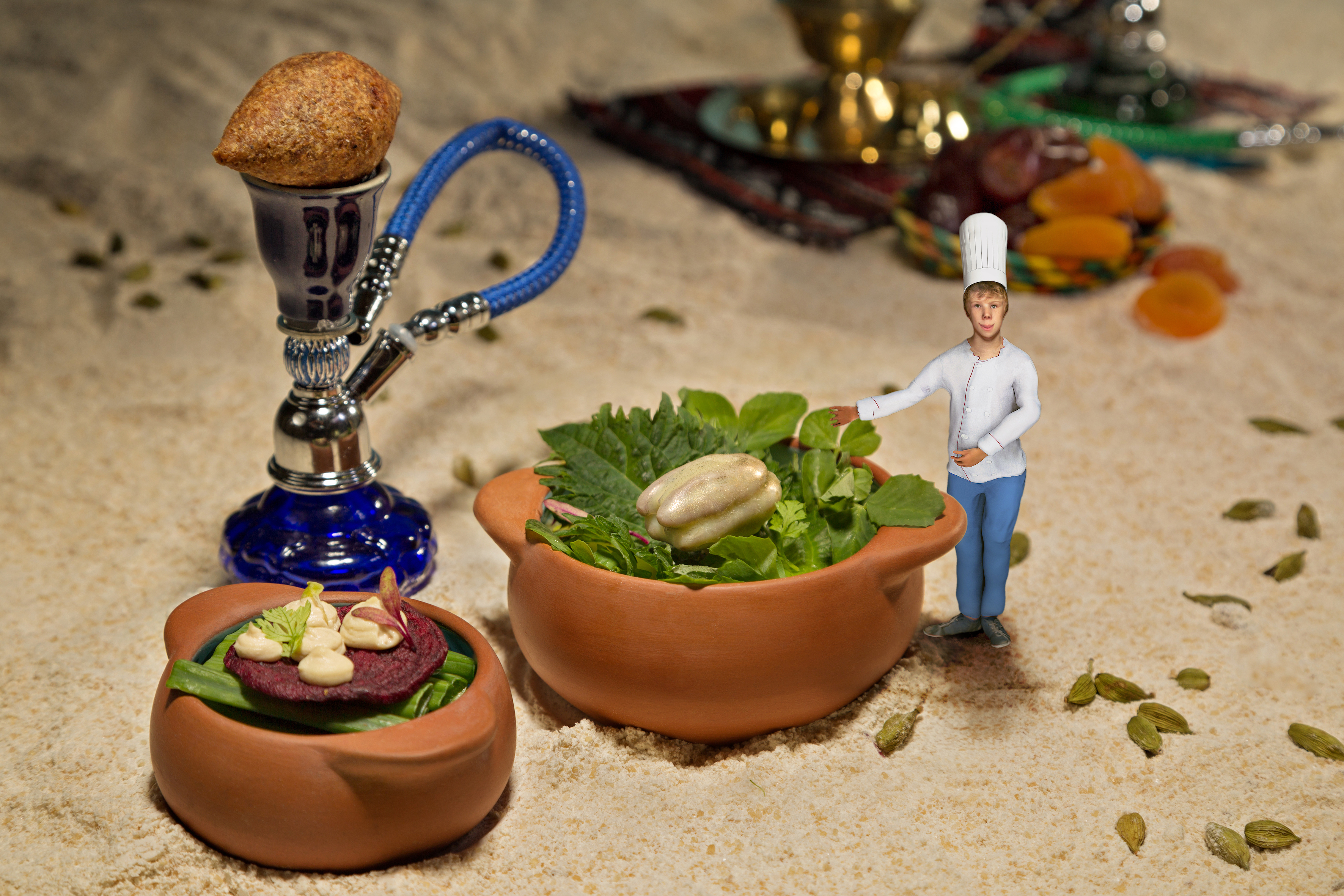 OnIn.London has finally visited the acclaimed Dinner Time Stories: Le Petit Chef. Starting in Dubai and the United Arab Emirates, Dinner Time Story, a new and entirely innovative dining concept based around the culinary exploits of a diminutive animated chef, has launched its multisensorial projector-based dinner show in London.
We were pretty excited to try this unique idea at TT Liquor in Shoreditch and follow Le Petit Chef – In The Footsteps Of Marco Polo. First off what is Le Petite Chef? Well guests get not only a 6 course dinner paired with 5 cocktails and a glass of wine but a 3D animated show. The show takes place on top of your tablecloth. The tiny-chef moves around the table, muttering in French cooking up delicious concoctions while he has adventures after adventure. I don't want to give too much away as it really does ruin the surprise.It's amazing though how the projection transforms the table tops from China, to the Alps and India.
The concept and character of Le Petit Chef was created in the studio of the Belgian artist collective Skullmapping, founded in 2010 by the award-winning filmmaker Filip Sterckx and owner Antoon Verbeeck. Sterckk says "The 3D effect in our videos is often thought of as a hologram or a 3D projection. In fact, however, it is a normal projection. We use special optical techniques, length distortions from the right angle to produce the effect or illusion of 3D".
The food showcases all the very best from countries along the Silk Road. From tagines and aromatic curries to fusion desserts. The food is something special. You do get a choice of your mains prior to the night so I will say, the Duck is phenomenal! It is just divine.
As already mentioned the gorgeous food is accompanied by a bespoke wine and cocktail pairing by the TT Liquor bar team. The drink flight compliments each dish perfectly. We struggled to decide whether it was the Magrabi TT or the Pineapple Mango Cobbler which was our favourite drinks.
Dinner Time Stories has been extended until April and tickets, priced at £95 are available from the website. We had a brilliant time watching Le Petit Chef, it was a complete immersive experience which really did take diners away from a rainy London night. Exclamations of delight and awe were expressed from all throughout the night. So it wasn't just us – this is an experience not to be missed.
Website: http://www.dinnertimestory.com/#shows
LE PETIT CHEF – IN THE FOOTSTEPS OF MARCO POLO
TT Liquor
17B Kingsland Road
London
E2 8AA
Twitter: www.twitter.com/lepetitchefuk
Instagram:www.instagram.com/le.petitchef
Written by Tegan LeBon