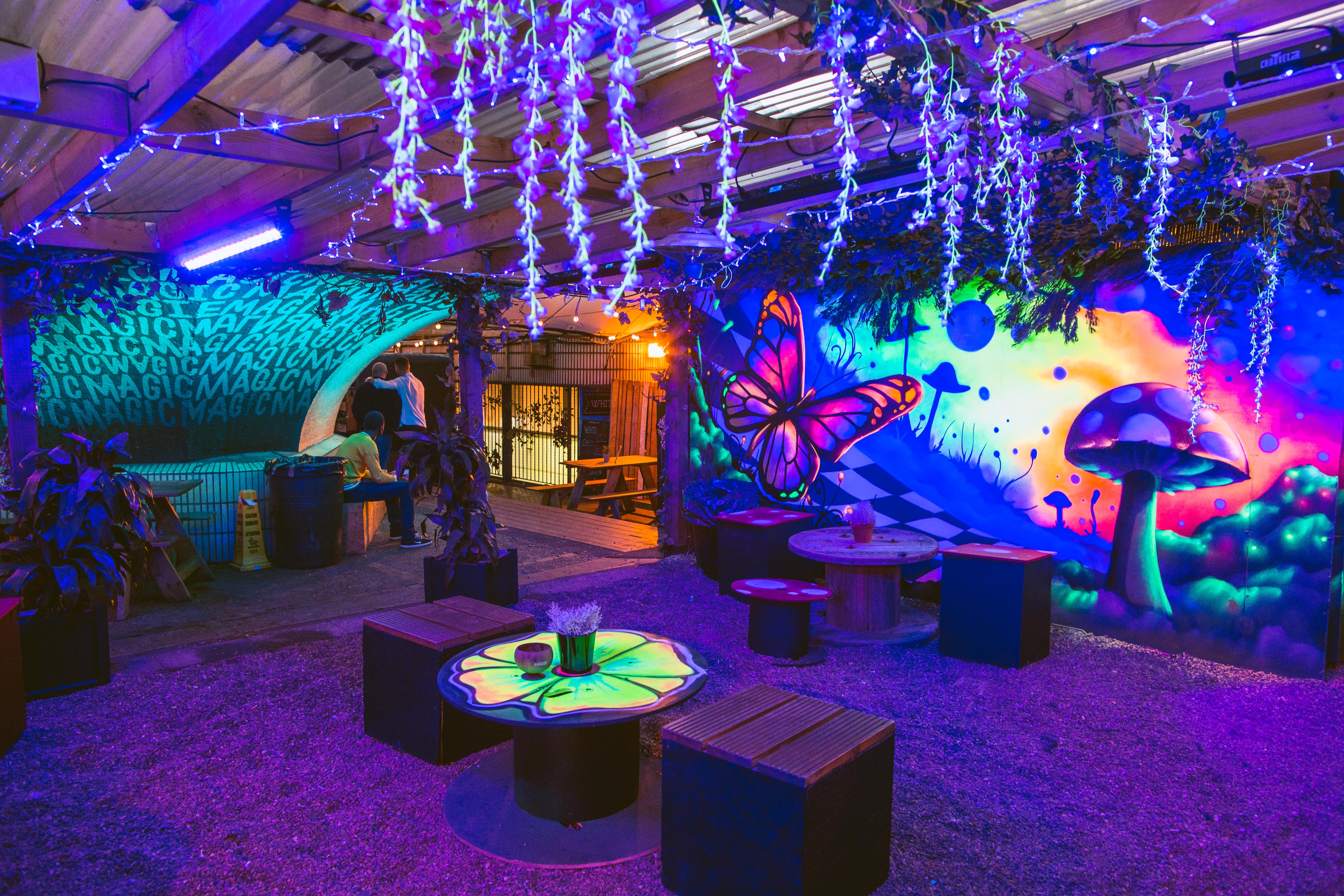 Following it's great success this summer as one of London' top places to enjoy a drink in the summer rays, the Magic Roundabout is revamping and returning with a new winter facelift on the 19th October. Transforming into a tented, heated, 'Decades' inspired wonderland. Stepping through Old Street tube station you'll take the stairs through Time and Space and pop up into a homage to the 60s, 70s, 80s and 90s. Complete with full Woodstock, flower power, a Playboy lounge theme and a main bar blasting out classic 80s disco.
Known not just for its awesome décor and delicious drinks, the space will also see fresh culinary delights coming in, with Smokin' Lotus who will be taking the reins from White Men Cant Jerk, offering old family recipes in the form of their mouth-watering BBQ menu. Offering up smoky delights like a 11 hour slow smoked beef brisket with hoisin sauce and Japanese-style creamy potato salad mash.
The Roundabout will of course be curating a calendar of events throughout the Autumn and Winter season to keep visitors entertained, commencing with their winter launch party om the 19th of October. unveiling the new winter venue and giving guests a chance to sample complimentary food and drinks along with live entertainment including DJs, performers, a festive designer market, glitter make up and more!
Entry is free of charge so RSVP by sending an email to rsvp@magicroundabout.co to be the first to see East London's best winter destination.
website: www.magicroundabout.co
Address
Old Street Roundabout
London
EC1Y 1BE
Facebook: www.facebook.com/TheMagicRBT
Instagram: www.instagram.com/themagicrbt
Twitter: www.twitter.com/TheMagicRBT
Written by Jordan Crowley