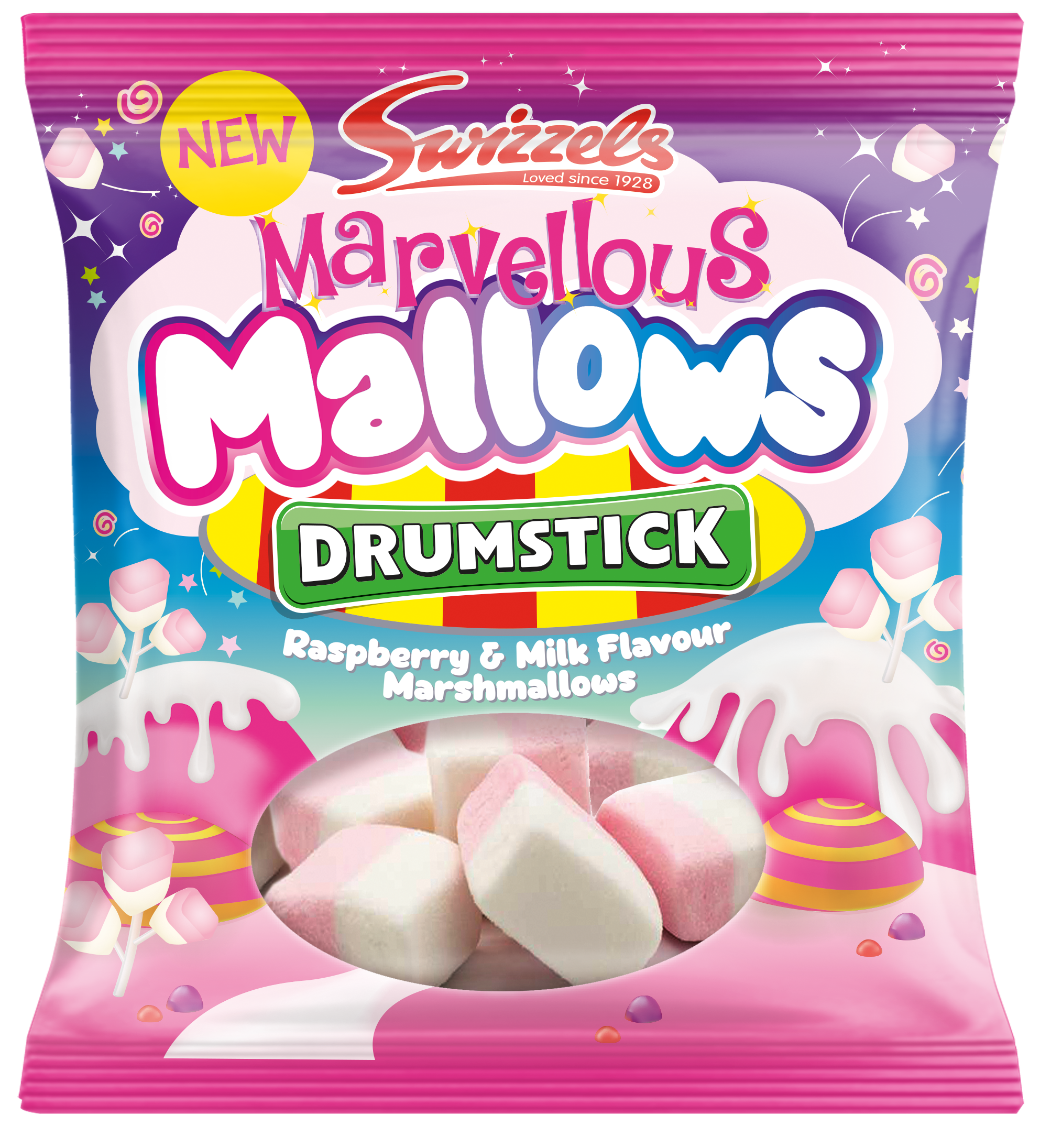 Marshmallow and grilled cheese sandwich anyone?
BRITISH sweet maker Swizzels is launching a campaign to discover the weird and wonderful ways fans enjoy eating its Marvellous Mallows.
Combining the raspberry and milk flavour of Swizzels' iconic Drumstick Lolly with the texture of a fluffy marshmallow, Marvellous Mallows have divided opinion, with fans calling the combo either genius or crazy.
Now the company is pushing the boundaries of inventiveness with its #MarvellousOrMadnesscampaign.
Launching on Saturday 1 April, the campaign invites people to share their mallow-inspired concoctions and recipes via social media in return for a mix of 'marvellous or madness' prizes including spa days and skydives.
Holly Drescher, brand manager, said:
"Everyone thinks about toasting marshmallows around a bonfire and making s'mores but there are so many other ways they can be enjoyed.
"Someone in our team swears they taste great melted in a grilled cheese sandwich. Maybe not everyone's cup of tea but apparently this combo tastes great!
"We're hoping to uncover some regional favourites and possibly a winning combination that becomes a future classic.
"Our fans love thinking outside the box and we're looking to them to come up with unusual food pairings that they've never dared try before."
With a MRRP of £1.15, Marvellous Mallows are available in Morrisons, Home Bargains, B&M, Nisa, Spar, Amazon and independent grocery shops. They are fat free and contain no artificial colours.