MEETSPACE VR AND BAD AXE OPEN FROM 25TH JULY 2020
With indoor leisure set to reopen this weekend (25 July), BOXPARK Wembley is pressing play on its popular games and activities, including Meetspace VR, Bad Axe and the family-friendly 'PlayBox' area.

Thrill seekers can enjoy an immersive leisure experience at BOXPARK Wembley with virtual reality gaming and competitive axe throwing, as well as a dedicated space for fun activities such as shuffleboard, table tennis, pool and table football.
BOXPARK Wembley is bringing the heat this summer with new games and experiences at Meetspace VR and Bad Axe – offering plenty of entertainment for everyone as Covid-19 lockdown restrictions continue to be relaxed.
Meetspace VR
Award-winning, free-roam and cutting edge virtual reality experience, Meetspace VR came to BOXPARK Wembley last October with its unique games, including Free Roam, VR Escape Room and VR Arcade. Equipped with VR headsets, headphones, military-style backpacks and a gun, players move freely in an empty warehouse, but see virtually generated worlds in which the games take place.

All sessions of five or more players are now made private so participants can play in their own group. In addition, game settings have been adjusted to ensure social distancing and the private bar area is available for use after each session at no charge. Come and blow your minds comfortable in an experience that is physically distanced by design.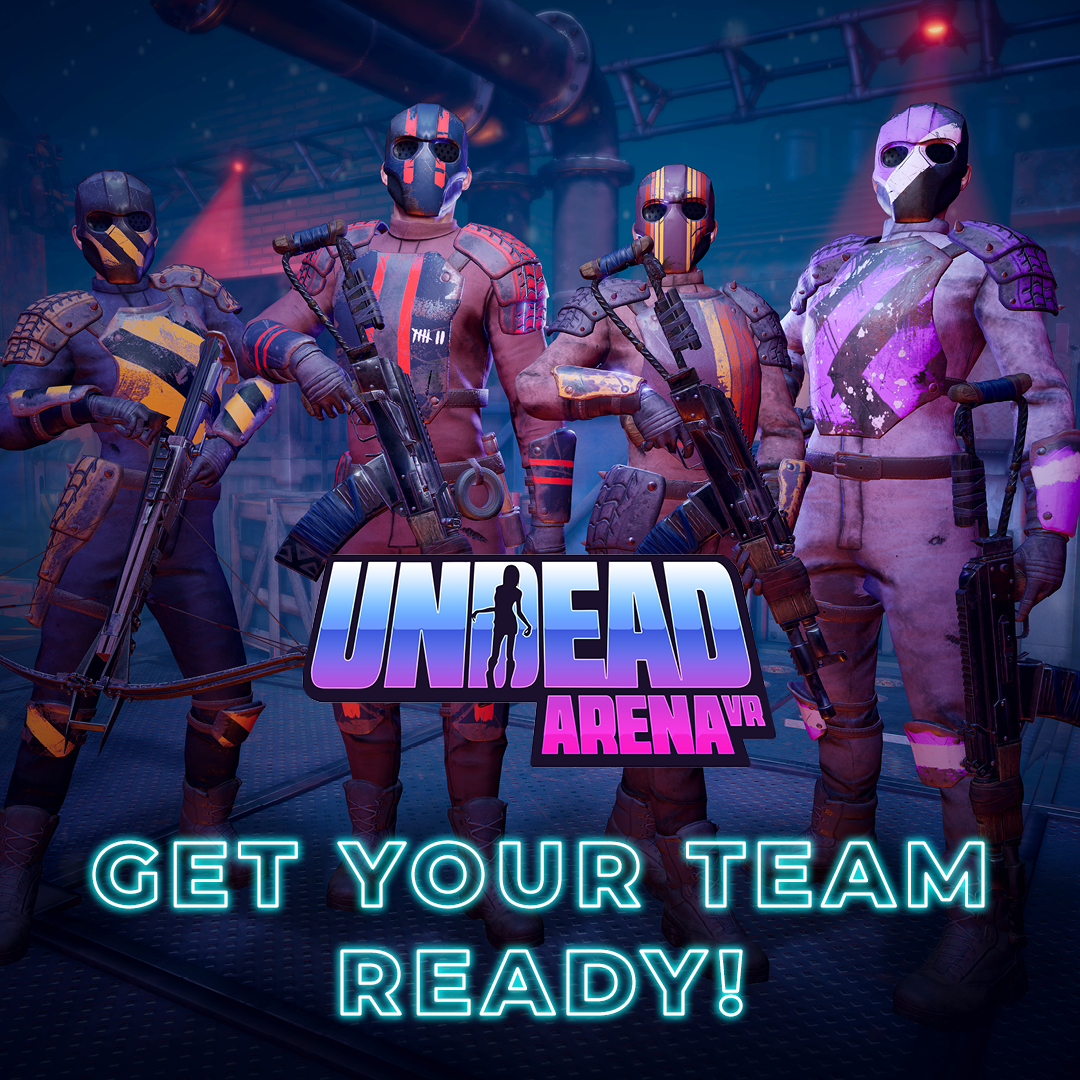 To celebrate the reopening, MeetspaceVR is launching a brand new game at BOXPARK Wembley known as 'Undead Arena' – think Hunger Games meets The Walking Dead, perfect for zombie genre lovers. The new game pits your squad against waves of undead in an 80's inspired, post-apocalyptic game show setting and promises to overtake the previous best seller, zombie survival.
Find Meetspace VR on the first floor (upstairs) at BOXPARK Wembley, open for pre-booked sessions 7 days a week from 12pm to 10pm. Book your experience at least one day in advance online here – games start from £20 per person. BOXPARK Black Card holders can get 20% off.
Bad Axe Throwing 
The world's biggest urban axe throwing club Bad Axe is back at BOXPARK Wembley with more action than ever before, introducing its new 'WATL Live' app – enabling axe throwers to play online live against anyone, anywhere in the world. Soon, players will be able to see live scoring screens for themselves and their opponent.
Axe throwing is perfect for many occasions such as family entertainment, social gatherings, birthday parties, stag and hen dos, date nights or corporate events. Participants receive hands-on training from a team of experienced coaches and all skill levels are welcome.
To meet safety guidelines, Bad Axe has lowered its capacity and minimum booking size allowing as little as four people to book and reserve a lane for two hours. In addition, hand sanitisers will be available on each lane, table service will be in operation for drinks and snacks, and axes and surfaces will be cleaned thoroughly between each group. Social distancing will be implemented but where the 2m distance is not achievable, face masks will be provided for customers.
Bad Axe is located on the first floor at BOXPARK Wembley, open 7 days a week from 4pm to 10pm on weekdays and 11am to 10pm on weekends. Both walk-ins and online bookings are welcome with the walk-in availability updated regularly on the website here. Games start from £25 per person.
Visiting BOXPARK Wembley
All visitors coming to BOXPARK Wembley can enjoy three hours of free parking at Wembley Park's Red and Yellow Car Park – see full terms and conditions here.
To gain entry into the venue, customers must download a BOXPARK Black Card which also entitles the holder to a range of exclusive offers and discounts from select street food traders and bars. Download the BOXPARK Black Card here and redeem a free alcoholic or soft drink during July*.
*Terms and Conditions
The free drink offer is only redeemable Mon-Fri between 11-6pm.

The free drink offer includes a pint of Coors Light, Rekorderlig Strawberry & Lime or any soft drink.

To redeem the free alcoholic drink, customers must be aged 18 or over.

The free drink offer can be redeemed at any BOXPARK venue, including Shoreditch, Croydon and Wembley.

The offer is limited to one free drink per person.

The free drink offer is valid until 31st July, 2020.