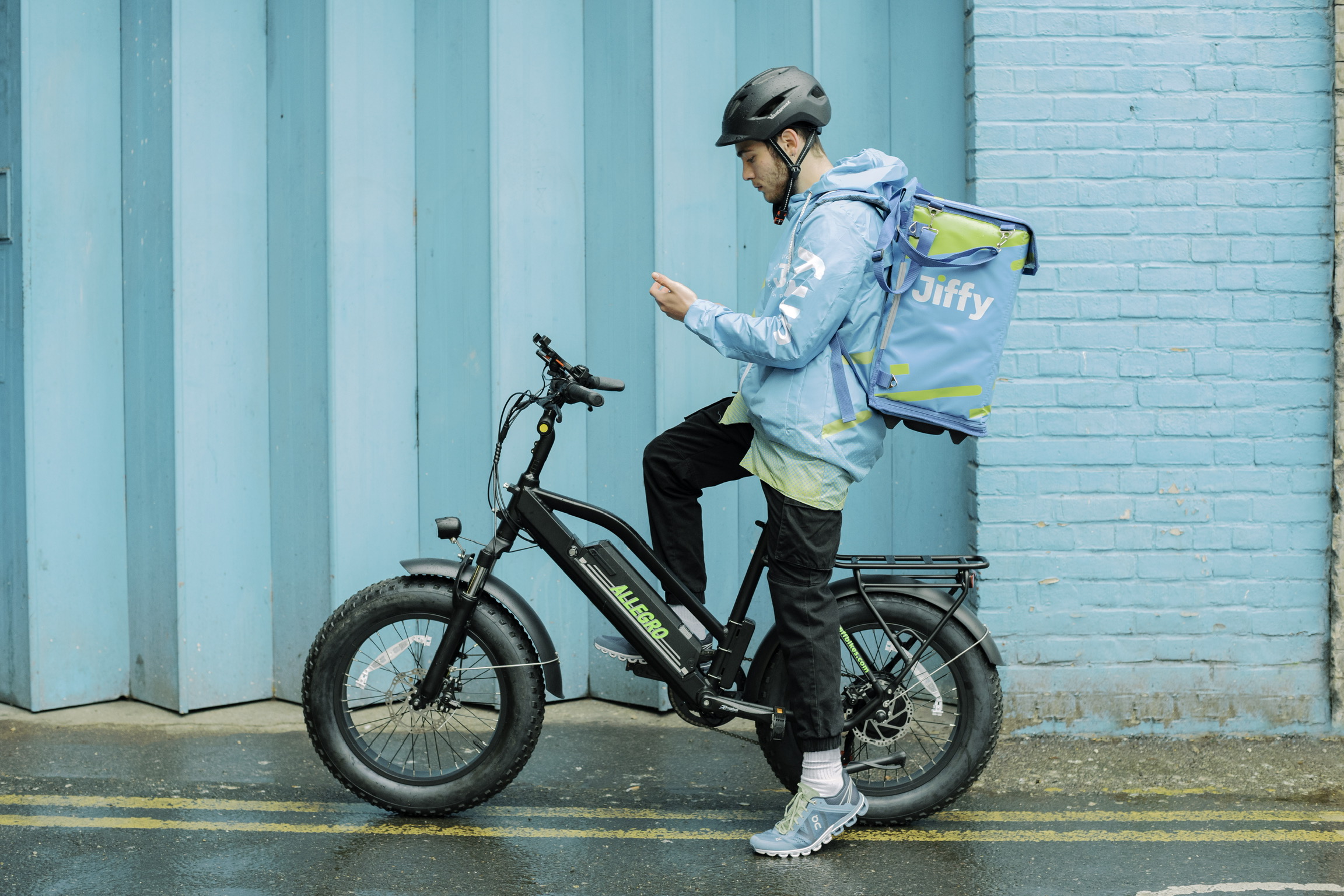 ON IN London tried grocery apps to see what all the fuss is about – and food shopping will never be the same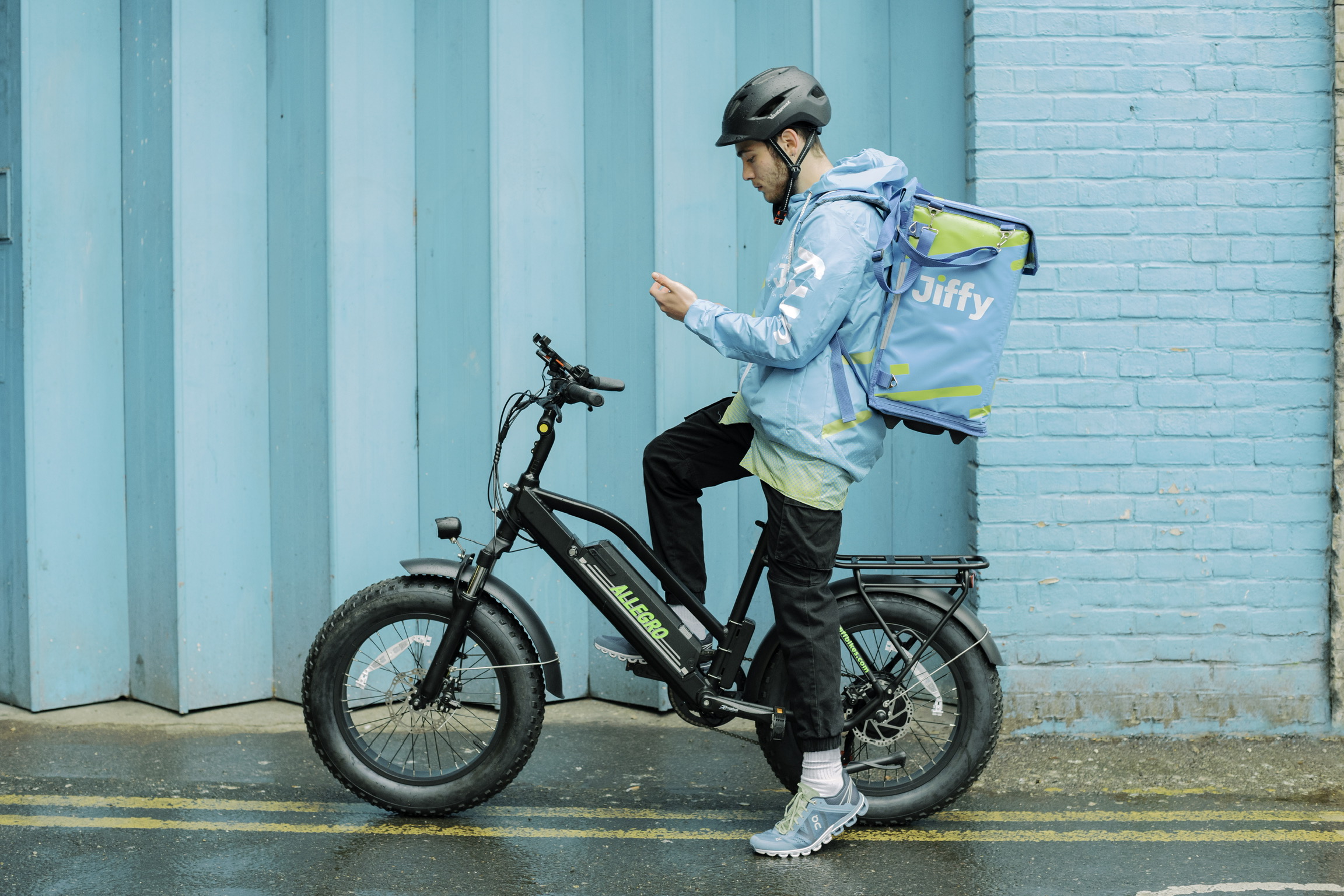 A revolutionary idea has taken over London's competitive food scene– and it's so simple, we're surprised it's taken this long for anyone to come up with it.
Introducing: grocery delivery apps.
"But I already get my monthly Tesco/Asda/Sainsbury's delivery," we hear you say. Well, this is like that – except you could place an order at the start of this article and your food will likely have been delivered by the time you get to the end.
One such app is Jiffy, which ON IN London tried last month.
Our expectations were high and we're happy to report that they were not only met, but exceeded.
Firstly, you can place the order at any time of the day for usually no minimum spend, so when you get a hankering for chocolate at 10.45pm, you don't need to rush over to the local shop before they shut.
Yes, we tested this theory by ordering just a bar of chocolate and it was glorious.
Secondly, there are no expensive fees… yet. Most of the apps – Getir, Zapp, Weezy, to name but a few in addition to Jiffy – are offering free delivery.
However, we have a sneaky feeling that as each one gains popularity and more customers, this could change very quickly, so get in while the going is good.
Jiffy's interface in itself is very easy to use; you simply pick a category – baked goods, frozen goods etc – and can browse the 2,000-something products on offer.
The downside to supermarkets is that you don't get as wide a selection, so picky shoppers might prefer the 'real thing' but this is the optimal way to shop for busy professionals or when you just need a few quick ingredients that you've run out of.
Popular items are however often out of stock but not to worry, these are restocked at a jiffy (sorry, we had to) and as the market grows, so will the choice.
There are vegan and gluten-free products, and you can order alcohol too.
Top tip: check the sizing before you add anything to your basket.
Although Jiffy is very transparent with the information readily available, photos can be deceiving and lazy shopping could result in some mistakes.
Example: we purchased a tub of ice cream that was about the size of a hand.
In addition to the sweet treats, we asked for a range of fresh and frozen goods, plus some beauty bits such as razors and shaving cream, because why not?
Everything arrived neatly packaged and within 15 minutes.
While most of the grocery apps carry a decent range – we checked four – it could still be worth downloading a few to have a look at who carries your favourite goods.
And bear in mind that most are open to working with new suppliers and adding more items to their roster, so you can leave recommendations for the companies to consider.
Here's the best part.
Since grocery apps are fairly new, they are offering plenty of discounts and deals to rope in new customers.
As an example, Jiffy gives you 20% off your first shop (check their website for the code) and Getir has deals within the app at random, including nifty options like 50% off when you spend a certain amount.
At the moment, because competition is fierce, the customer is in charge – so take advantage while you can.
While we don't think people will ever completely say goodbye to supermarkets (having a gander around Asda for a few hours is a tradition, after all) grocery apps are an excellent supplement to the existing offering, especially during a pandemic.
If you happen to get 'pinged' with no food in the house, you no longer need to rope a friend in to go shopping for you.
If you wake up with a hangover and simply can't face getting out of the house, let alone go food shopping – and don't fancy a greasy takeaway – you're sorted.
It's hassle-free shopping, in a jiffy (again, sorry).
Website: https://jiffygrocery.co.uk/#free-delivery

Delivery area: Jiffy currently operates in five areas: Bethnal Green, Battersea, Waterloo, Park Royal and Teddington, with plans to expand later in the year.