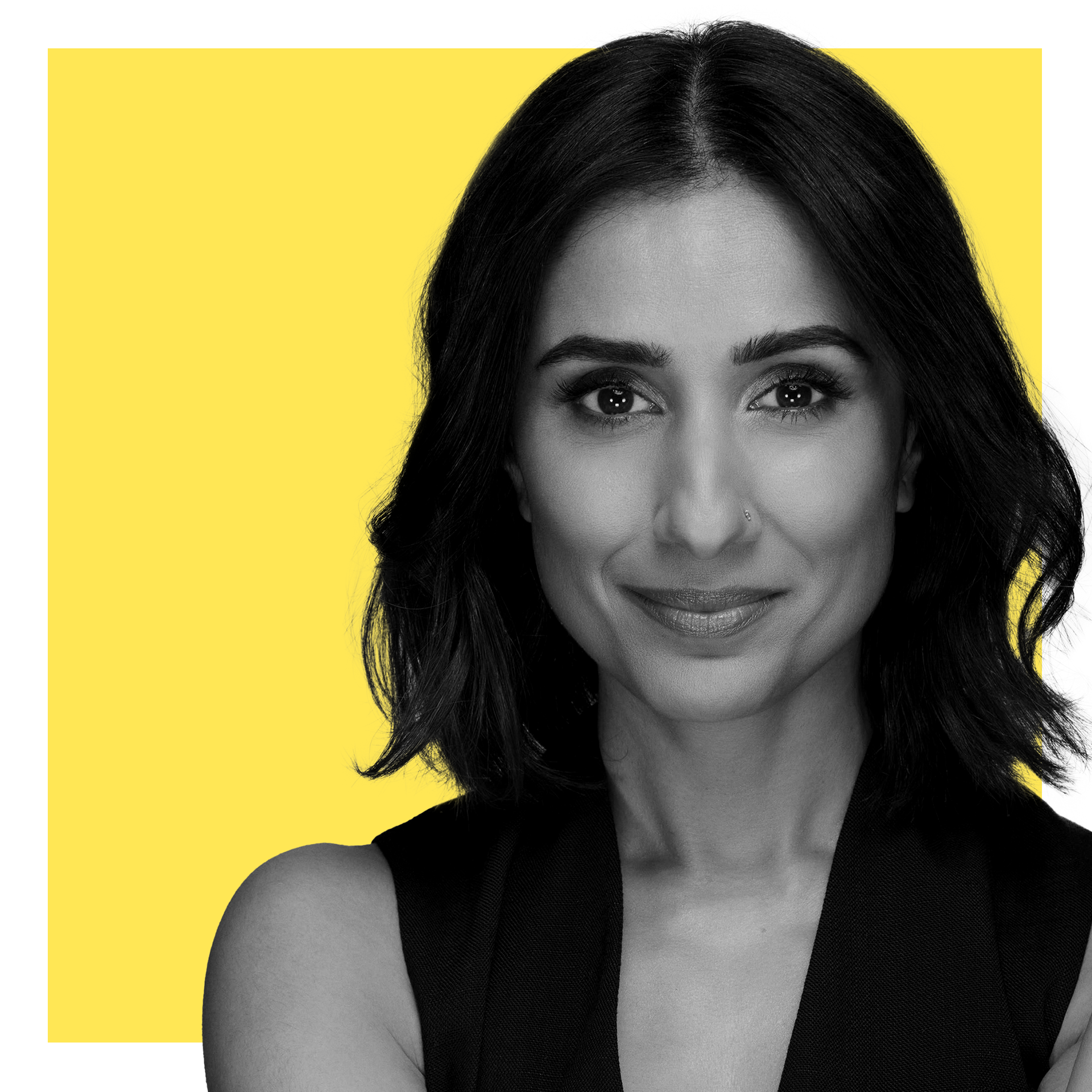 TICKETS ON SALE NOW FOR THE STORIES FESTIVAL
Today The Evening Standard in association with Netflix, announces that tickets are on sale for its inaugural Stories Festival which will take place at Picturehouse Central on 24-26 September 2021, with three days of inspirational storytelling in the heart of London. The first programme details have also been revealed  and celebrate a diverse range of talent, including leading authors, poets, screenwriters, debut novelists and comedians. These storytellers will share their methods and unique approaches to live audiences across this weekend extravaganza. Tickets can be purchased at www.stories.standard.co.uk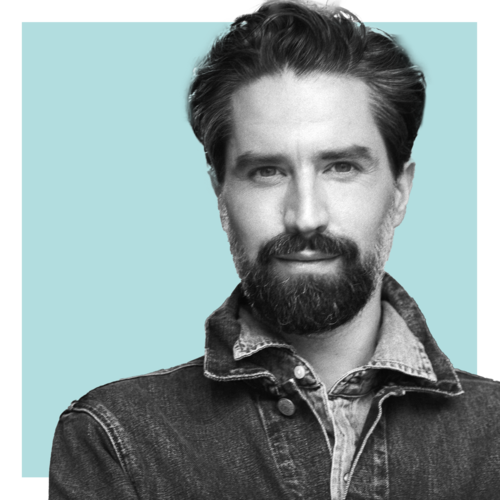 The festival will include live readings, talks and workshops from the likes of Dr Amir Khan (The Doctor Will See You Now), Anita Rani (presenter and author of The Right Sort of Girl), Ashley Walters (Star of Netflix series Top Boy), Candice Brathwaite (Author of I Am Not Your Baby Mother), Daisy Buchanan (author of Insatiable), Ed Balls (Former Shadow Chancellor and author of Appetite: A Memoir in Recipes of Family and Food), Holly Smale (author of Geek Girl), Jack Guinness (model and author of The Queer Bible), Jed Mercurio (Creator of Line of Duty) and Rabina Khan (Lib Dem councillor and author of My Hair is Pink Under This Veil), . The Festival will also feature a showcase from Stormzy's#Merky Books (Penguin Random House).
Emily Sheffield, Editor, Evening Standard: "We at the Evening Standard are excited to be launching this inaugural storytelling festival, a major creative collaboration with partner Netflix that showcases some of the best and brightest young creative talent that our Capital and the UK has to offer."
Anne Mensah, Vice President of Original Series at Netflix, said: "What an incredible lineup of speakers and guests!  I'm thrilled that, together with the Evening Standard, we've been able to build a festival programme that explores storytelling in all its many guises. A great story can come from anywhere, so we are incredibly excited to be able to support a forum which brings together the next generation of young emerging talent with established authors and screenwriters."
The Stories Festival is the ultimate event to support and inspire the next generation of storytellers. From science, health and wellbeing, fiction and crime to poetry and children's stories, every genre will be fully explored,  with more line-up details to be  announced. Further information can be found at www.stories.standard.co.uk.
Programme details below (with more line-up details to be announced soon):
Friday 24 September
Cruel intentions: What makes a psychopath? (16.00-17.00)
Mark Freestone is the expert who created Killing Eve's notorious Villanelle. The psychiatrist discusses his book 'Making a Psychopath' with insights into seven complex and disturbing cases he has worked with. He is joined by forensic psychologist Kerry Daynes whose book 'What Lies Buried' opens the case files of some of her most perplexing clients.
Top Boy (16.15-17.15)
A portrait of our times: Top Boy star, Ashley Walters, and the show's producers, are joined by previously-undiscovered actors from the streets of Hackney and graduates of the Top Boymentorship scheme to discuss how they turned a story of urban gangland warfare into a defining piece of social commentary through complex characters and multi-dimensional narratives. Note: Tickets for this session will go on sale at a later date.
No filter: Sex in the age of Instagram (16.30-17.30)
Love and lust, vulnerability and obsession are some of the themes covered in Daisy Buchanan's 'Insatiable', NaoiseDolan's 'Exciting Times' and Megan Nolan's 'Acts of Desperation'. Here the three novelists present their frank, raucous and humorous observations on sex in the age of Instagram.
#Merky Books author showcase: Meet fiction's new rising stars (21.15-22.15)
Saturday 25 September
Peanut Jones (10.15-11.15)
Join Guinness World Record-breaking, award-winning and bestselling author/illustrator Rob Biddulph to celebrate the launch of 'Peanut Jones and the Illustrated City', the first book in his brand new middle-grade series for boys and girls. Fizzing with magic, danger, friendship and art, this exciting and funny adventure is just what you would expect from the creative genius behind #DrawWithRob. Find out more about the book, learn about Rob's artistic journey and take part in an exclusive live Peanut Jones-themed episode of Draw With Rob.
Young, passionate and fighting for the planet – the rise of generation green (10.30-11.30)
Three young and influential climate and environmental activists, Scarlett Westbrook, Izzy Warren and Mya-Rose Craig join forces to discuss the impact of climate change and the steps they are taking to not only draw attention to it, but to actively make a difference.
Pride and joy: Will Young on his journey as a gay man (13.00-14.00)
Musician, actor and author, and first winner of the Idol franchise Will Young is interviewed by barrister. Will shares experiences as told in his book 'To be a Gay Man', revisiting his dark moments and regrets, showing the way forward for others who may have struggled with being gay.Join Will, in conversation, for a frank and lively discussion of sexuality, society, and self-acceptance. Looking back on a world where growing up being called gay was the ultimate insult and coming out after a lifetime of hiding his sexuality, Will explores the long-lasting impact repressing his true self has had.
Holly Smale: Geek Girl (13.15-14.15)
Holly Smale was unexpectedly spotted by a top London modelling agency at the age of fifteen and spent the following two years falling over on catwalks, going bright red and breaking things she couldn't afford to replace. By the time Holly had graduated from Bristol University with a BA in English Literature and an MA in Shakespeare she had given up modelling and set herself on the path to becoming a writer. She talks about her award winning and bestselling series, 'Geek Girl'.
Use and abuse? The ethics of AI (16.30-17.30)
The complex issues surrounding artificial intelligence are confronted in a two- part discussion with Jeanette Wintersonand Brian Christian. Winterson's '12 Bytes: How We Got Here, Where We Might Go Next' is a series of essays on the uses and abuses of AI; while Christian's 'The Alignment Problem: How Machines Learn Human Values?' looks at the collision between ethics and AI.
My life in recipes: Ed Balls' family food journey (18.45-19.45)
Former Shadow Chancellor Ed Balls is interviewed by columnist and fellow Best Celebrity Home Cook star Rachel Johnson, as he shares his love of home cooking revealed in his part-autobiography part cookbook 'Appetite: A Memoir in Recipes of Family and Food'. His book is a celebration of comfort food enjoyed since childhood and includes recipes that each tell a story.
Writing from the spectrum: How a late autism diagnosis shaped my work (19.00-20.00)
Comedy writer Sarah Gibbs wrote 'Drama Queen: One Autistic Woman and a Lifetime of Unhelpful Labels' about being diagnosed with autism aged 30. She is joined by Holly Smaleauthor of the best-selling 'Geek Girl' series who was diagnosed with autism aged 39. They talk about the challenges and obstacles they faced.
Black British writing now (21.00-22.00)
Kadija Sesay, poet, editor and founder of SABLELit magazine, which publishes emerging writers of colour, joins Candice Brathwaite, author of 'I Am Not Your Baby Mother' and her new book, 'Sista Sister', to address the complex issues facing Black writing today.
Sunday 26 September
Super Powered: Greg James and Chris Smith present the Great Dream Robbery (10.30-11.30)
Join the bestselling authors of the Kid Normal series Greg James and Chris Smith for an event beyond your wildest dreams. Based upon their new mind-bending book 'The Great Dream Robbery' – prepare yourself for a hospital heist, some banana-loving llamas and a talking cat called Bin Bag!
Dialogue Books Proof Party (12.45-13.45)
Dialogue are thrilled to present three of their new voices for 2022 in conversation with Cat Mitchell. Okechukwu Nzelu(winner of a Betty Trask Award and shortlisted for the Desmond Elliot Prize), Ione Gamble and Angela Chadwick (winner of the Polari First Novel Award) will be discussing their new titles for 2022, their journey to become a writer and what it means to them to be an inspiring new voice. Each ticket will come with a goody bag featuring a proof of Okechukwu Nzelu's new novel 'Here Again Now' and Angela Chadwick's new novel Ungrateful. This is your chance to hear about these books before anyone else.
Under pressure: Stories from the NHS frontline (13.00-14.00)
BBC News Health Editor Hugh Pym chairs this panel looking at the challenges faced by the NHS. Dr Rachel Clarke is a palliative care doctor whose book 'Breathtaking: Inside the NHS in a time of pandemic' gives a personal account of a doctor's experiences during the COVID-19 crisis and Dr Amir Khan's 'The Doctor Will See You Now' tells of the ups and downs of his life as an NHS GP.
Graphic detail: Jed Mercurio and Prasanna Puwanarajahonon their new sci-fi thriller (13.15-14.15)
Creator of the hit TV series Line of Duty, Jed Mercurio, and Prasanna Puwanarajah are staging an event based on 'Sleeper', the first in their new series of graphic science fiction novels. A cross between the conspiracy thriller, space basedscience fiction and a western, it features a biologically enhanced, enforcement marshal, DS-5.
My perspective: Life as an Asian woman in Britain (16.30-.17.30)
Nikesh Shukla author of 'The Good Immigrant' and 'Brown Baby: A Memoir of Race, Family and Home', chairs a discussion on the struggles facing Asian women in Britain today. RabinaKhan, writer, politiian and councillor wrote 'My Hair is Pink Under This Veil' about the challenges she has experienced as a Muslim woman in the UK. Anita Rani's 'The Right Sort of Girl'tells of her growing up as a second generation British Indian woman in 1980s Yorkshire.
My queer icons (18.45-19.45)
Model and activist Jack Guinness presents insights into his book 'The Queer Bible', based on the website QueerBible.com. The book is a collection of essays from queer icons ranging for Sir Elton John to Graham Norton who talk about the figures who have given them their creative inspiration. He is joined on stage by journalist Paula Akpan.
The Stories Festival associate partner is Netflix, books partner is Waterstones, venue partner is Picturehouse Central and charity partner is The Reading Agency.
Listings details:
Dates: 24-26 September 2021
Location: Picturehouse Central, Corner of Great Windmill Street and Piccadilly Circus, Shaftesbury Ave, London W1D 7DH
Tickets: Child £8, Adult £15 (£12 for Picturehouse members), Student £12 (£9 for Picturehouse members), Family Tickets £32 (for four)
Website: www.stories.standard.co.uk
Social Media:
Twitter: @Eveningstandard
Instagram: @evening.standard
Facebook: www.facebook.com/eveningstandard
Hashtag: #ESstories