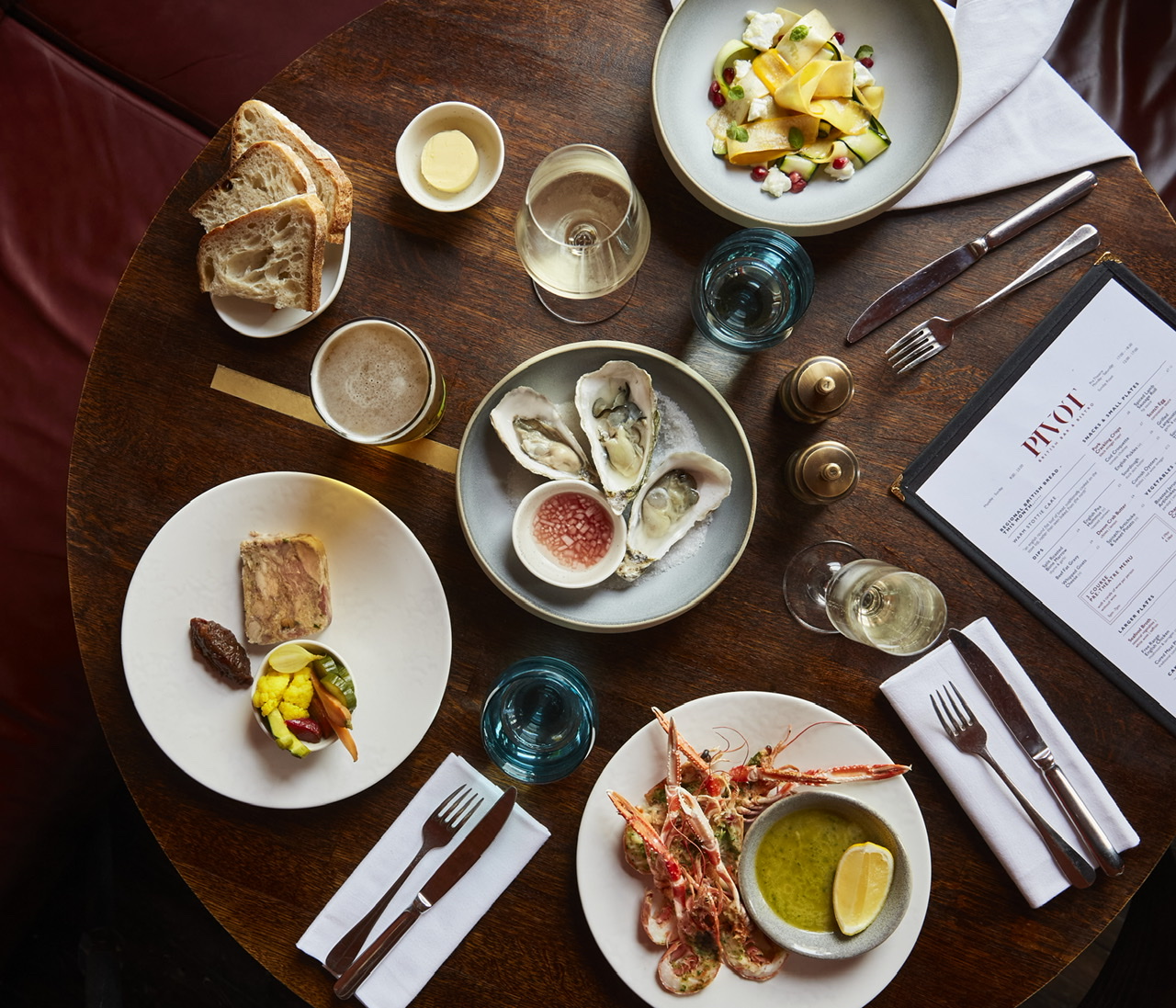 Last week, my friend and I visited Pivot in Covent Garden. I'm going to say this restaurant was a mixed bag.
I'll start off by saying staff were extremely friendly, though service was a bit slow. We had to ask a few times for our wines to be refilled and I waited a good 20 mins for a mango honey margarita that I was then told they were unable to make. The super cosmopolitan, that I ordered instead did make up for it though. It was sweet and refreshing. The cocktails and wine list was fantastic so I'll definitely be back for a drink.
I was initially seated next to a couple who really didn't like their meal and they made it quite obvious which put a bit of a damper on the evening. They'd both ordered the Beef Shin Pie and said they found it quite bland. Though I watched other diners order the same dish and they looked like they thoroughly enjoyed it. I was almost tempted to order it just to see myself. After they left, the atmosphere improved immensely and it was nice seeing other diners enjoying the meals and staying to relax over a glass of wine.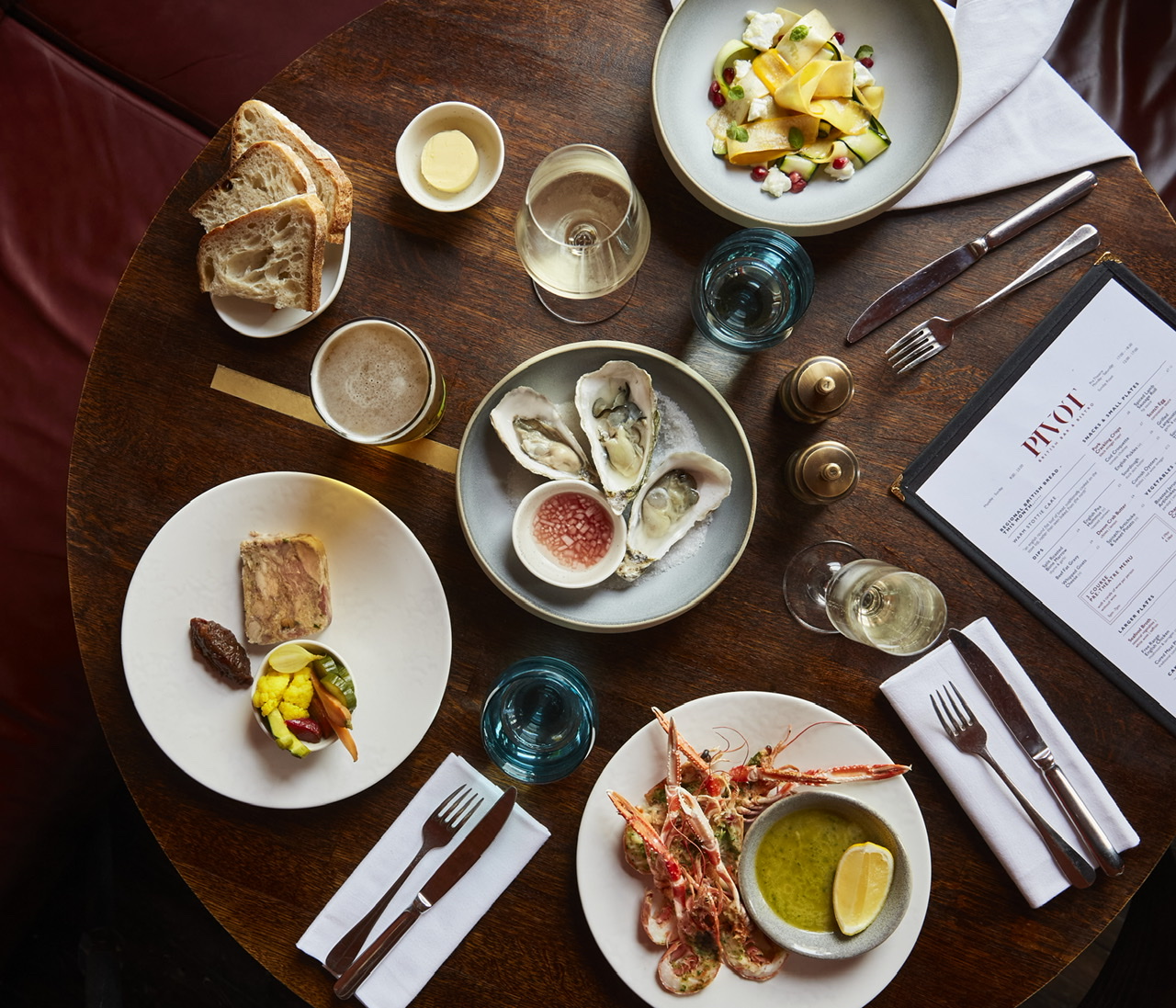 We started with grilled Langostines, which were tasty before both choosing the Seafood Broth for our mains. Ultimately the best thing on the menu as our waiter pointed out. We had to agree with him.

The cod, salmon, mussels and prawns were all cooked to perfection in a flavoursome broth. I wished I'd kept some of the house bread to soak up all the broth because it was really that good.
We were feeling pretty full at this stage so opted to share the Raspberry Lemon Pavlova with Salted Caramel Sauce. This dish was recommended by a couple on the other side of us and looked delicious.
It was a strange combination of flavours with the salted caramel, tartness of the raspberries of the lemon and my friend and I couldn't agree on whether we liked it or not. I was a fan, my friend not so much.
Overall we did enjoy our time at Pivot and with a few small improvements do think that this could be the new it place in Covent Garden. It's quiet and a little hidden, which makes it perfect for getting away from the busiest of the area.
Opening Times
Monday- Sunday | 8am-11pm
Pre Theatre
Monday- Saturday | 5pm-6.30pm
Sunday Roast
12pm-5pm
https://www.markgreenaway.com/pivot-covent-garden
Pivot British Bar & Bistro  
First Floor – 3 Henrietta Street
Covent Garden
London
WC2E 8LU
Written by Tegan LeBon