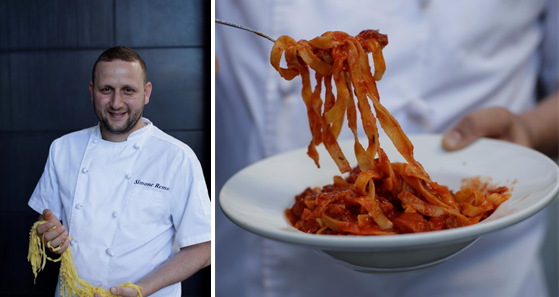 Roman Chef Brings Pasta Masterclasses to London
Pasta lovers rejoice — a new cookery course has sprung up in London, led by celebrated Roman chef Simone Remoli, founder of the Pasta Remoli restaurants. Held at Bellavita Academy in Wapping. The course consists of four classes, all of which can be taken individually. If you choose to take the full roster, you will also be treated to a special "graduation" dinner at Pasta Remoli in Finsbury Park.
Every Monday evening between the 4th June and 2nd July, Simone will be teaching an exciting class with a new theme each week. First up is "Tagliatelle, Penne and Roman sauces," followed by "Filled Pasta with Ravioli and Tortellini." For those who prefer plant-based, the third class is Vegan Gnocchi with different vegan sauces. The final round will teach you Baked Pasta with cooking techniques, so you will leave fully prepared to host the dinner party of the year.
£75 for a two-hour class, £275 for the full four-week course.
To book tickets: https://bellavita.academy/courses/remoli
Address: Bellavita Academy, 11c Dock Street, London E1 8JN