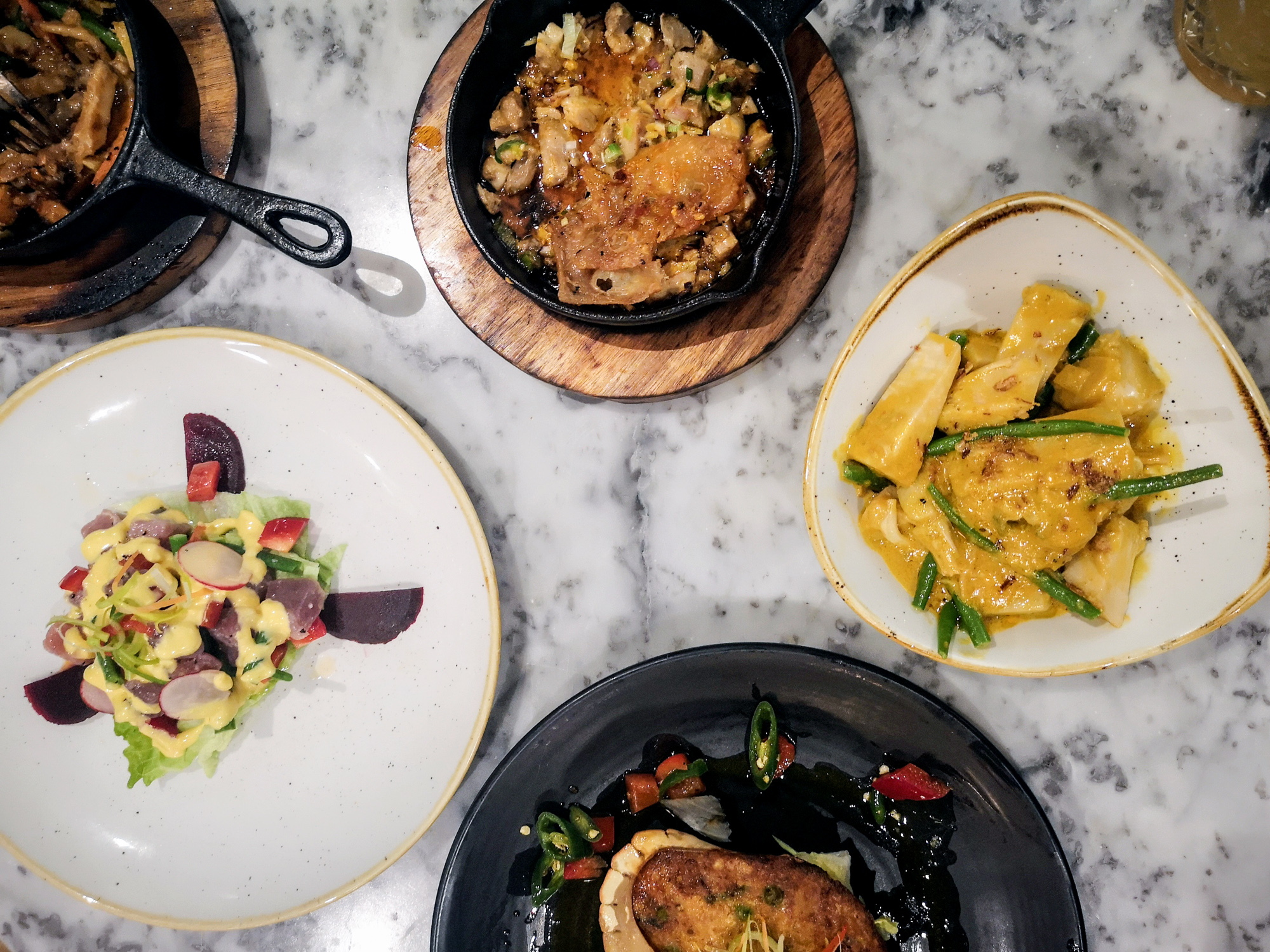 Filipino food doesn't always come to mind when you're trying to choose a restaurant you fancy dining in. Well I'm here to tell you Romulo Cafe, a Filipino restaurant in Kensington is one restaurant you can no longer miss out on…
It may have cafe in the title, but this isn't cafe food, the dishes served up here are made using authentic fresh ingredients, creating mouth-watering dishes. Filipino food is a unique combination of Spanish, Malay and American influences. Romulo cafe offers up small dishes to share, so we opted for the sizzling chicken Inasal Sisig – diced chicken thighs marinated in annatto ginger, green chilli, garlic and lemongrass. For me this was the best dish, it was cooked perfectly, tender and bursting with flavour.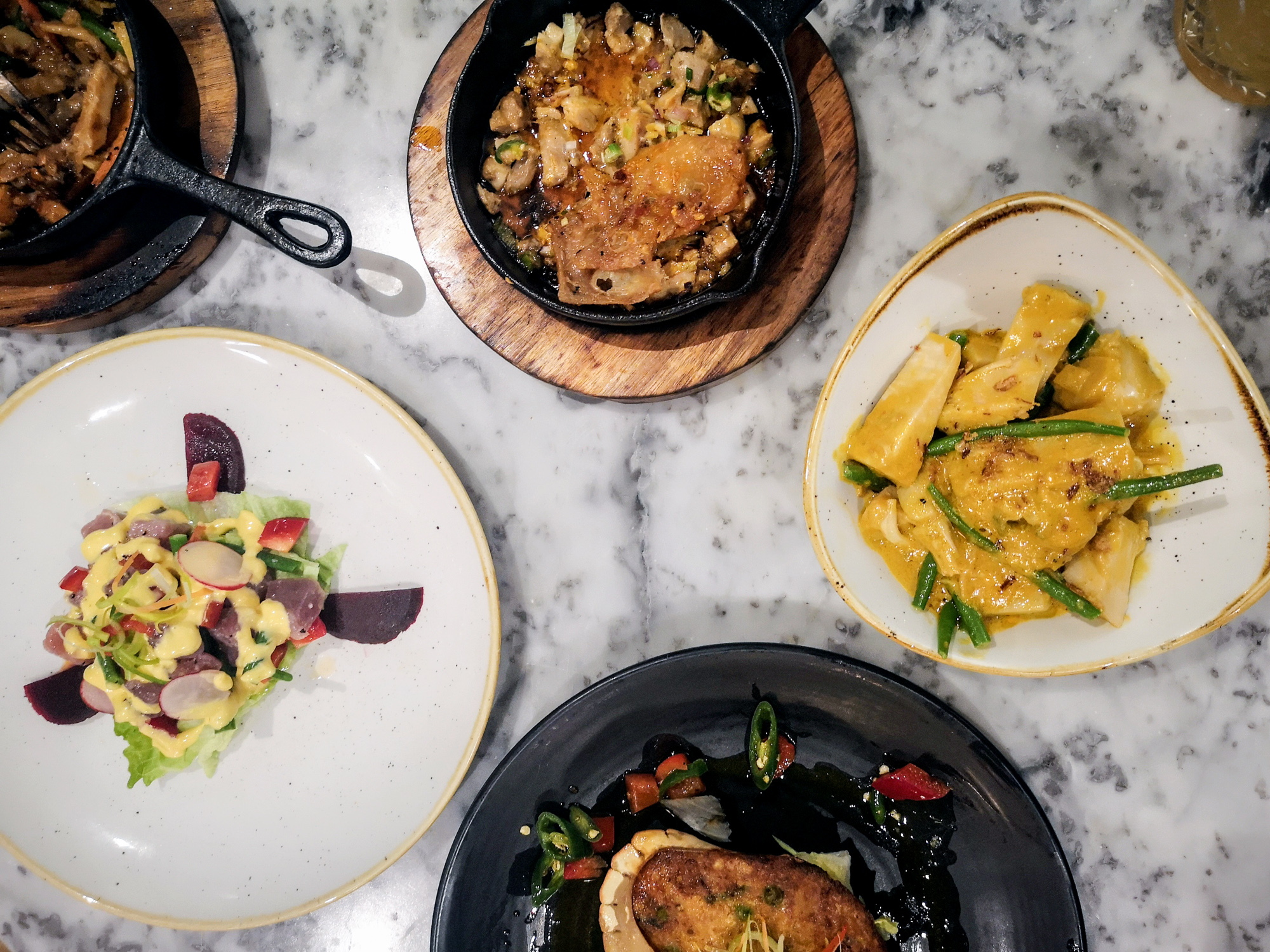 We were recommended the Young Jackfruit and coconut stew, I hadn't had Jackfruit before so this was a first, it was a nice dish, but I would have wanted more of a kick with this dish. The kalamansi cured tuna ceviche was a hit for me and my guest, it was a bold option and we thoroughly enjoyed it.
Romulo Cafe have a great selection of cocktails on offer, we were recommended the Ube martini, which contains vodka, mango puree, ube puree and coconut cream. It was Delicious! so much so, we ordered another!
We finished off our meal with the leche flan and churros, both sweet and indulgent desserts, which we practically inhaled. Needless to say they were winning dishes for both me and my guest.
If ordering tea with your dessert, give English breakfast tea a miss and opt for the Coco & Joe instead, a Sri Lankan black tea with natural Bergamot flavouring, Lemon peel and Lemongrass. I must say the staff here were incredible: warm, friendly and welcoming, we were looked after throughout the evening and I could see the passion in our waiters eyes when he described the dishes he would recommend for us. It was busy throughout the evening, which was definitely a good sign of how popular the food here is with the diners.
Downstairs you will find another dining area, that can also be hired out for parties and in true Filipino style, an extravagant karaoke party…
Website: www.romulocafe.com
Address: Romulo Cafe, 343 Kensington High street, London, W8 6NW
Written by Nyla S.