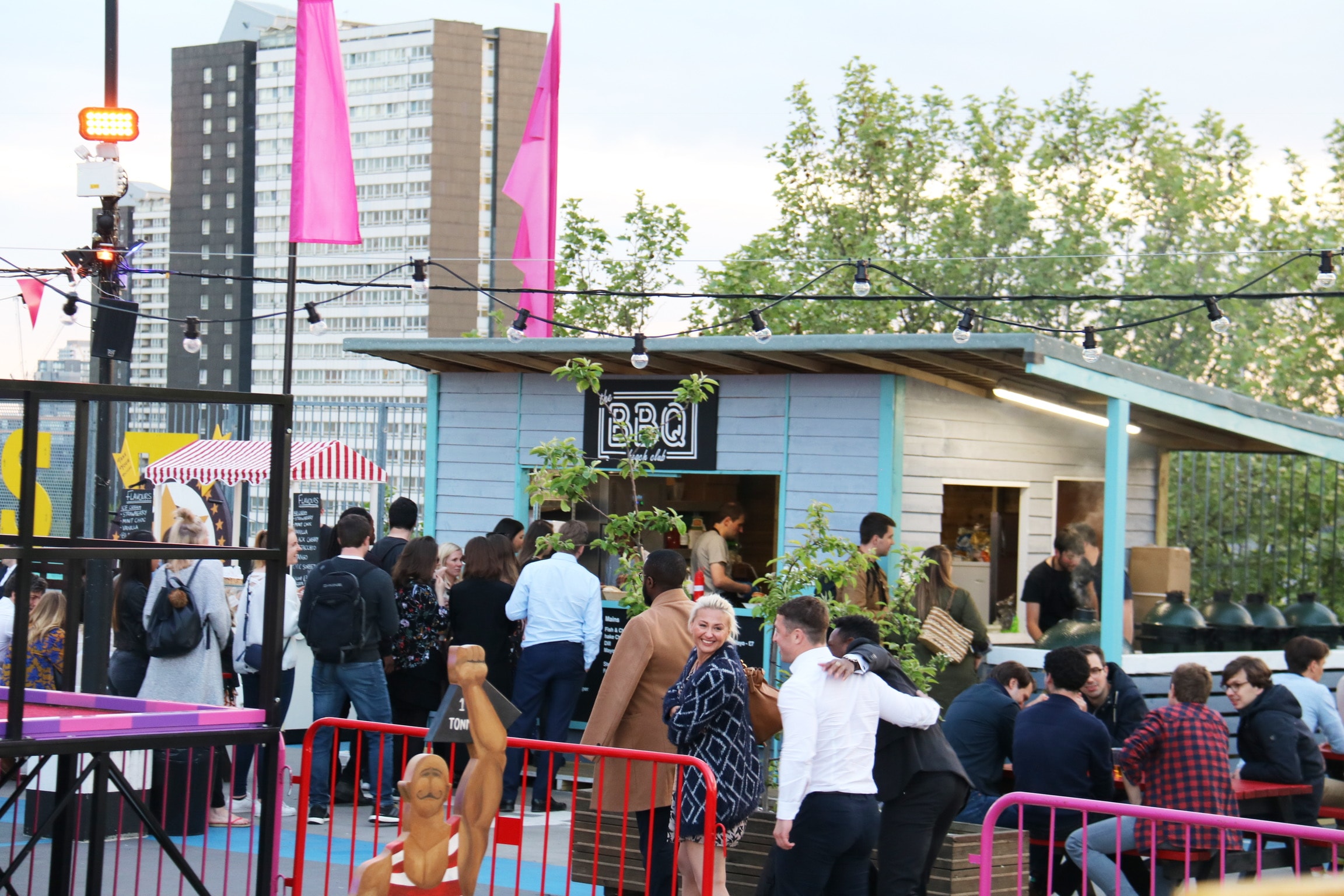 Roll up, roll up the Circus is in town! Well, to be exact, 250 years of all things spectacular are being celebrated at Roof East in East London.
Roof East is a bar, open air cinema, sports arena, event space and a community area located on a former roof car park on level 8 of the Stratford Centre. Given its history, it is fitting that three cars (two convertibles) are filled with plants to help create the atmosphere of an Urban Park. With Olympic Park views, it's a great place to watch the sunset.
Social Fun and Games Club have paired with Roof East to provide a playground for all ages. Sluggers and hip-hop lawn bowls at one end, crazy golf in the middle, and the cinema is at the other end with food stalls and bars around the edges. We tried our hand at Sluggers and golf which we thoroughly enjoyed (though our technique needs to improve). Unfortunately we didn't have chance to have a go at London's first urban lawn bowls experience.There were also circus performers and magicians teaching us their tricks.
Before and after playing some games we enjoyed a number of delicious cocktails from different bars, and some street food.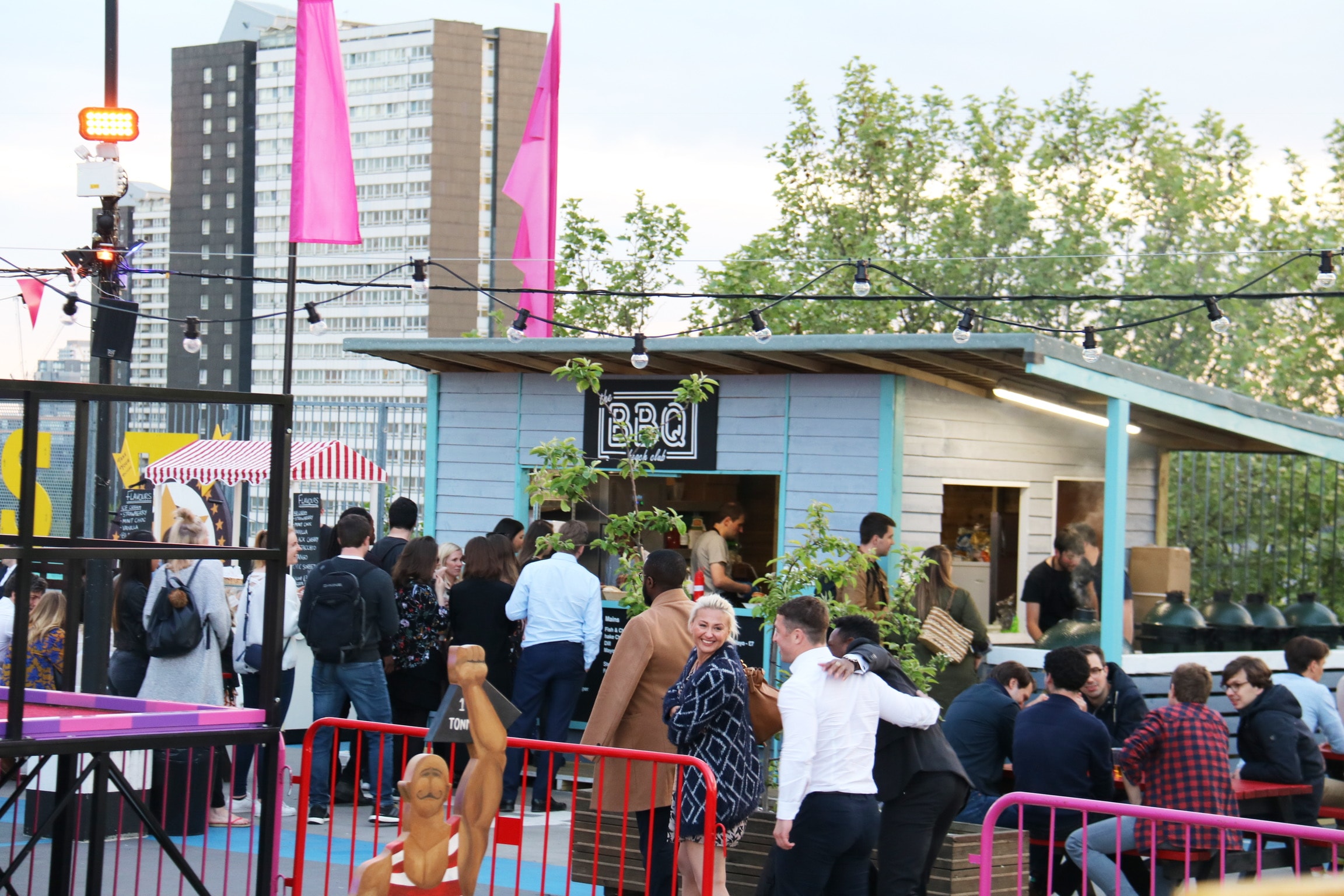 The BBQ Club street food menu, under the helm of king of pop-ups Jimmy Garcia, has been given a beach twist this season. The menu features a signature burger (£9), fish and chips (£9), steak and chips (£12), surf and turf burger (£12) and tempura vegetables (£7). Sides include: calamari (£7), crispy green vegetables (£4.50), Halloumi fries (£4.50) and fries (£3.50). We had a signature burger and a halloumi burger which hit the spot nicely accompanied with sweet potato fries and calamari. Be mindful that there may be a bit of a wait for food, especially during busy periods.
After filling our bellies, we headed to the outdoor cinema hosted by Rooftop Film Club to watch the musical, romantic comedy 'Moulin Rouge'. Singing along to the tunes while having a view over Stratford, and sipping on cocktails was a lovely way to complete the evening. The atmosphere of the whole night was relaxed and fun.
It's free to enter Roof East and access the community space, bars and food stalls. There is a cost involved for the cinema and games. Roof East is open Tuesdays to Fridays 5pm-11pm and weekends 12pm-11pm, and is closed on Mondays. Children are welcome between 12-5pm on weekends.


Roof East is open now until 30th September 2018. We had a fabulous night and would definitely recommend Roof East as a place to unwind and have fun after work or on weekends with colleagues, friends or family.
Address: Roof East, Floors 7 & 8, Stratford Multi Storey Car Park (Stratford Central), Great Eastern Way, London E15 1XE.
Website: http://www.roofeast.com
Facebook: Roof East
Twitter: @Roofeast
Instagram: #roofeast
Written by Caitlin Ne