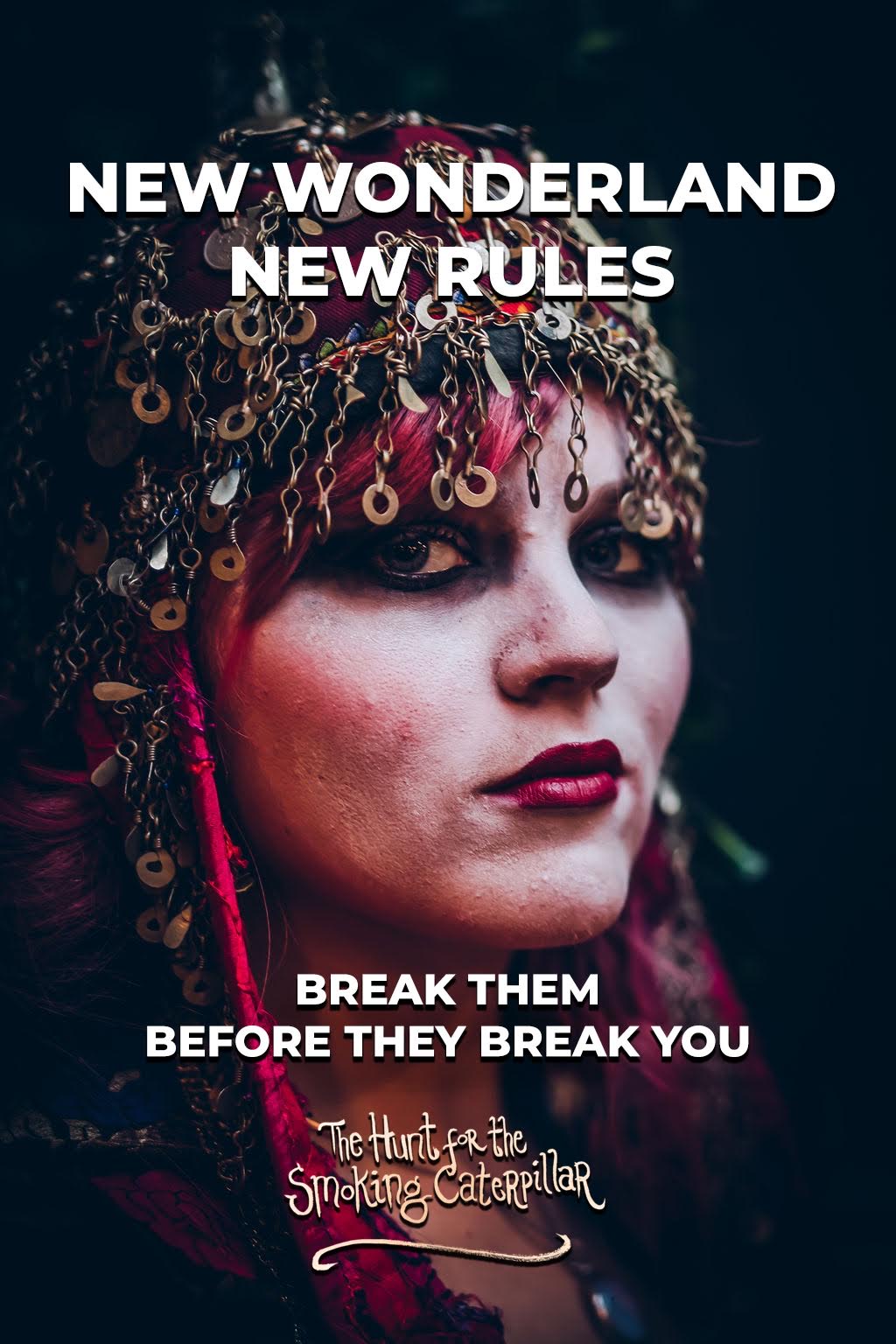 The Hunt For The Smoking Caterpillar Review
A week ago we finally made the trek to Cartford to explore Wonderland in the fun immersive theatre and escape room experience that was The Hunt For The Smoking Caterpillar. As we arrived early to the Ninth Life pub, a fitting venue for what we were getting ourselves into, we settled in for a pint and some food to line our stomached. A good choice as the experience required a lot of energy! Your team will want to gain those golds and if that involves racing to unlock boxes before any other teams… so be it! The bizarre challenges really did make the thing entirely bonkers… but as the made hatter says… "the best people are".
What to expect? Well THE HUNT FOR THE SMOKING CATERPILLAR is a comedy escape room and immersive theatre experience combined. There's live actors in the room, which you'll be expected to interact with. They'll make you laugh and the more you play along… the better the show.
At our allocated time, each team received  their Wonderhunter packs from the White Rabbit before being led upstairs and greeted with a welcoming tipple labelled 'Drink Me'! This was a tasty little cocktail and helped ease people into the game.
The Baron the  welcomed us to New Wonderland… a world now turned even more upside down by his greed and numerous rules! He set around boasting about jobs and opportunity for all to win precious 'golds'. But most importantly we needed to hunt for Russell the smoking caterpillar!
As a 'Wonderhunter', we were paid in golds to pursue Russell's clues. Boxes containing golds were also scattered across the room for players to solve and gain even more valuable loot!
We loved the secret missions where we had to interrogate characters and each other so we could trade, gamble and win golds.
There are a lot of people in the room, but it still felt very covid safe and while it was hectic at times… it did make it more fun. Especially as the story is guided by the players and one of many endings will be decided by your team's decisions. It was one of those experiences which had us asking are linear storylines always best? Or is time to just dive into the unexpected?
We loved Beadle Dum, who's marbles were lost at a particularly mad Mad Hatter's party and Poppy Stamp, the bashful beauty with no tongue… though we didn't get to speak much to Tumeric Gin, the alchemist who lost her beloved dodo. A shame but an excuse to go again to discover more storylines.
So what are you waiting for? Book tickets now and find out if you:
Will you discover Beadle's lost marbles?
Poppy's tongue?
Tumeric's yearning for true happiness?
Or simply serve the Baron's New Wonderland wealth?
Whichever path you choose, watch out for the dreaded Serpent! Anything can happen in this new gaming format, and often does.
This pop-up theatrical experience has entertained thousands of thrill seekers across London venues and festivals, and will be making limited appearances in the theatre room of this vibrant South London venue.
Each game is for up to 24 players, broken into smaller teams of 2-5 exploring various avenues for approximately 1 hour and 20 minutes.
The game has been updated with covid safety considerations and in the event of governmental restrictions, a full refund will be provided.
Each ticket includes a drink from the Baron.
If you hunger for the curiouser and curiouser, enlist your team for a fun fuelled hunt you'll never forget.
To book tickets visit:  https://www.designmynight.com/london/bars/catford/ninth-life/drink-me-play-the-hunt-for-the-smoking-caterpillar?t=ticket
Private bookings also available via Buckbuckgames.com
Written by Tegan LeBon