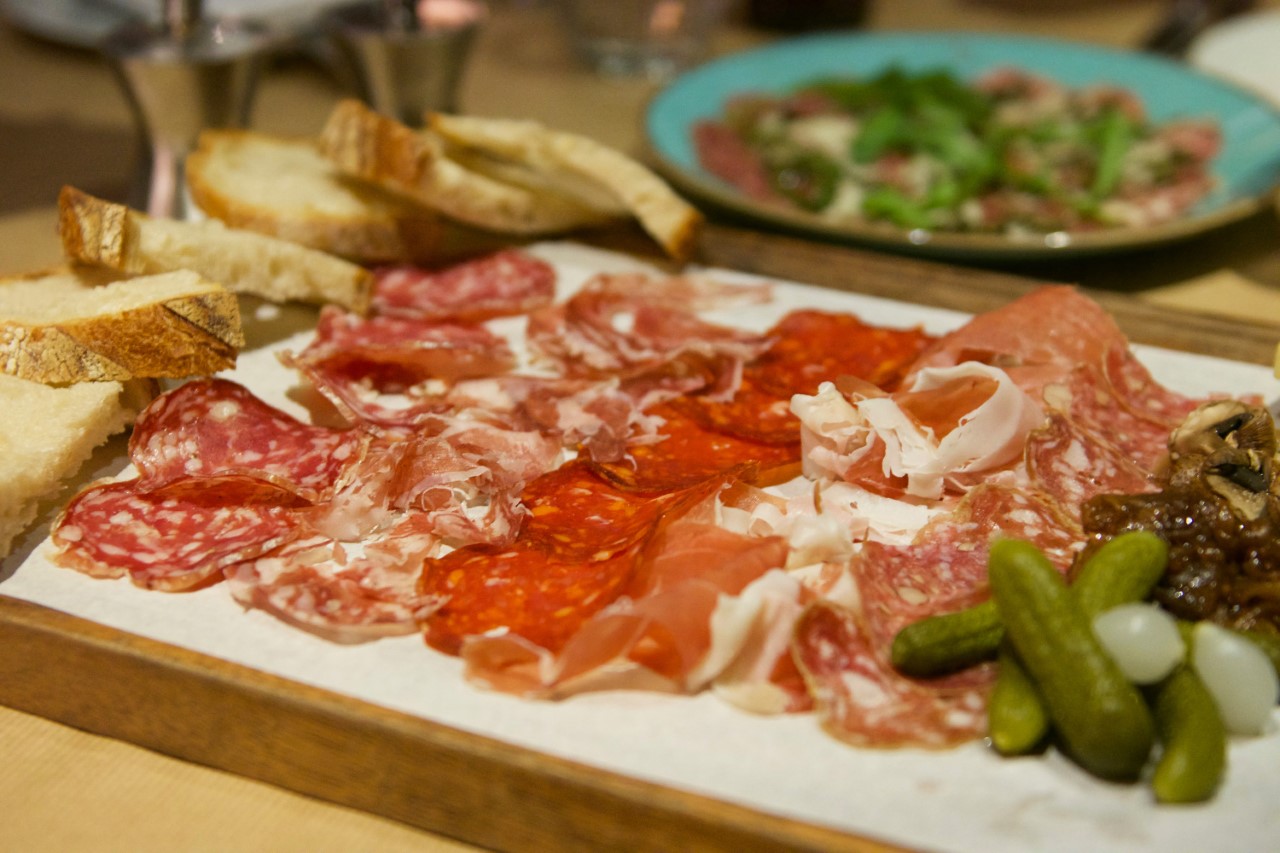 TraTra at the Boundary Project Review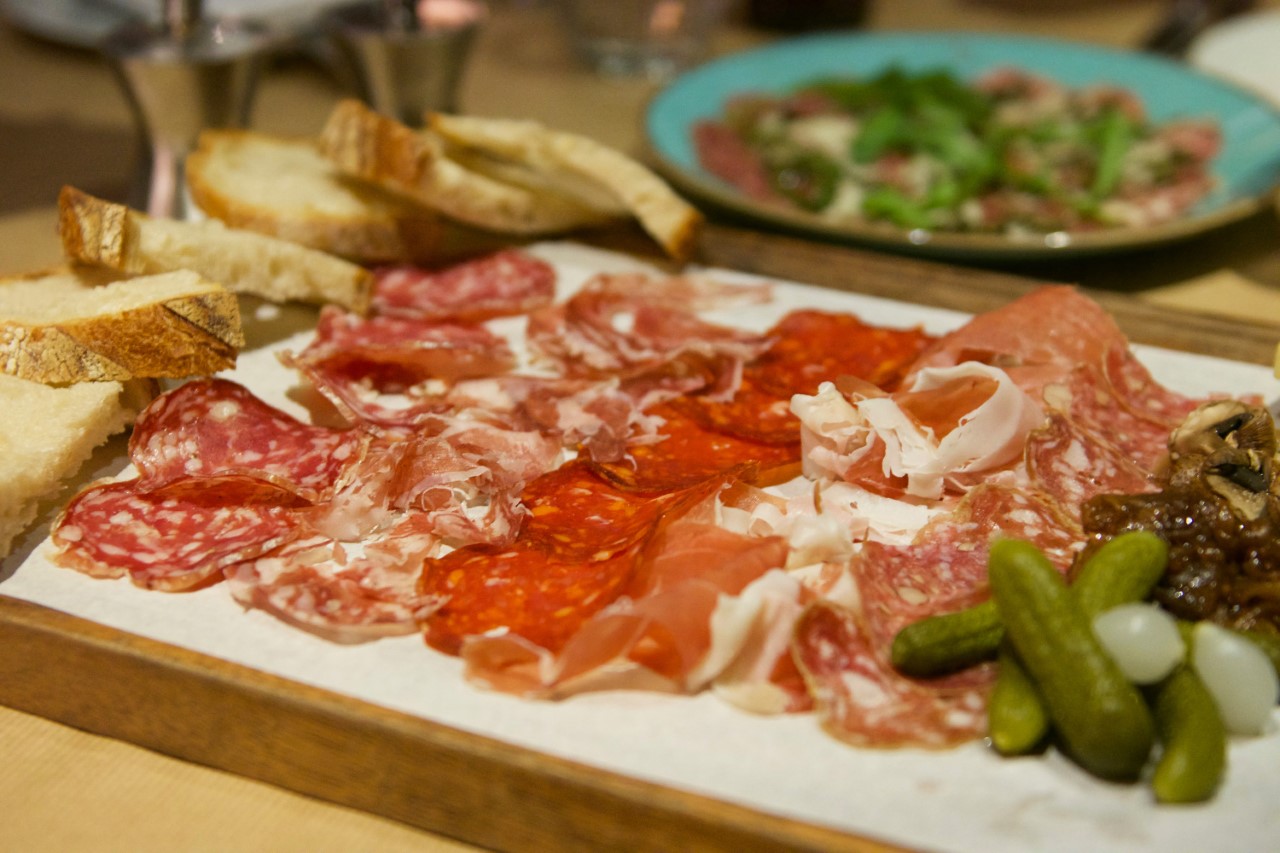 When you walk into the restaurant you are instantly struck by the scale of it. A huge open room with what actually looks like triple heighted ceilings rather than double, it's hard to believe such a space exists hidden down an unimposing staircase just off Shoreditch High Street. A wall composed of completely exposed brick with stone pillars running up the side gives off a kind of stylish contemporary crypt vibe. Tilled floors, art covered walls and one of those awesome open fronted kitchens where you can watch the chefs as they prepare the food, there is a obvious focus on aesthetics.
We were shown to our table and immediately asked if we wanted a drink, which is how I believe every kind of dining experience should start, opting for a bottle of the house white, which turned out to be surprisingly good for a £22 bottle of wine. Funky background music and mood lighting really completed the trendy laid back vibe they were going for. As self-professed people watchers, we both commented on the variety of guests also present; a mix of after workers, first daters and old friends, the eclectic nature of the clientele gave a kind of energy to the room.
Whilst the drinks menu is comprehensive, The TraTra food menu is concise, but solid, offering 4 main choices; meat, fish, cheese and vegetable. The restaurant has become well known for its bottomless cheese and charcuterie board, that includes a selection of delicious charcuterie carefully sourced from Southern France, with a constantly changing chef's selection includes the best cuts of saucisson, chorizo, and andouille. My guest opted for this, whilst I went for the purely cheese option, essentially a creamy heart attack on a plate.
Served artistically stacked on rustic wooden boards, you can really see where the name TraTra comes from, derived from the French term meaning to mix 'the traditional with the contemporary'. My friend received what can only be described as a meat feast, whilst I received a beautiful board of 5 different cheeses; Bleu d'auvergne; Tomme de Savoie; Cantal; Morbier; Sainte-Maure; Comté. Described as 'Perfect condition cheese direct from Crèmerie Crouzet' I was presented with 5 varied cheeses in terms of strength and taste, appealing to every part of my pallet. Variation really was the key there, as I switched from cheese to cheese with each bite.
Accompanied with super fresh bread, salty butter and a small stack of candied nuts in the middle, it felt completely indulgent but totally allowed as it was a Friday night. Somehow managing to devour almost the entire plate, it was lucky that we didn't have any plans for after, as we were both yawning away craving a lie down after gorging ourselves on cheese and meat.
TraTra is a great shout if you are looking for something stylish in Shoreditch, but a bit off the beaten track. A decent drinks menu with a focused, but delicious food offering makes for a great relaxed evening drinks and tasty bites option.
Website: https://boundary.london/tratra
Address 2-4 Boundary St, London E2 7DD
Written by Jordan Crowley