Witness For The Prosecution Review
You do not need to be a fan of Agatha Christie to enjoy this fast pace and dramatic performance, 'Witness for the Prosecution.' Based on Christie's 1925 short story of the same name, it centres around the trail of Leonard Vole for the murder of Emily French, a glamorous lady who has uncharacteristically left her vast fortune to Leonard.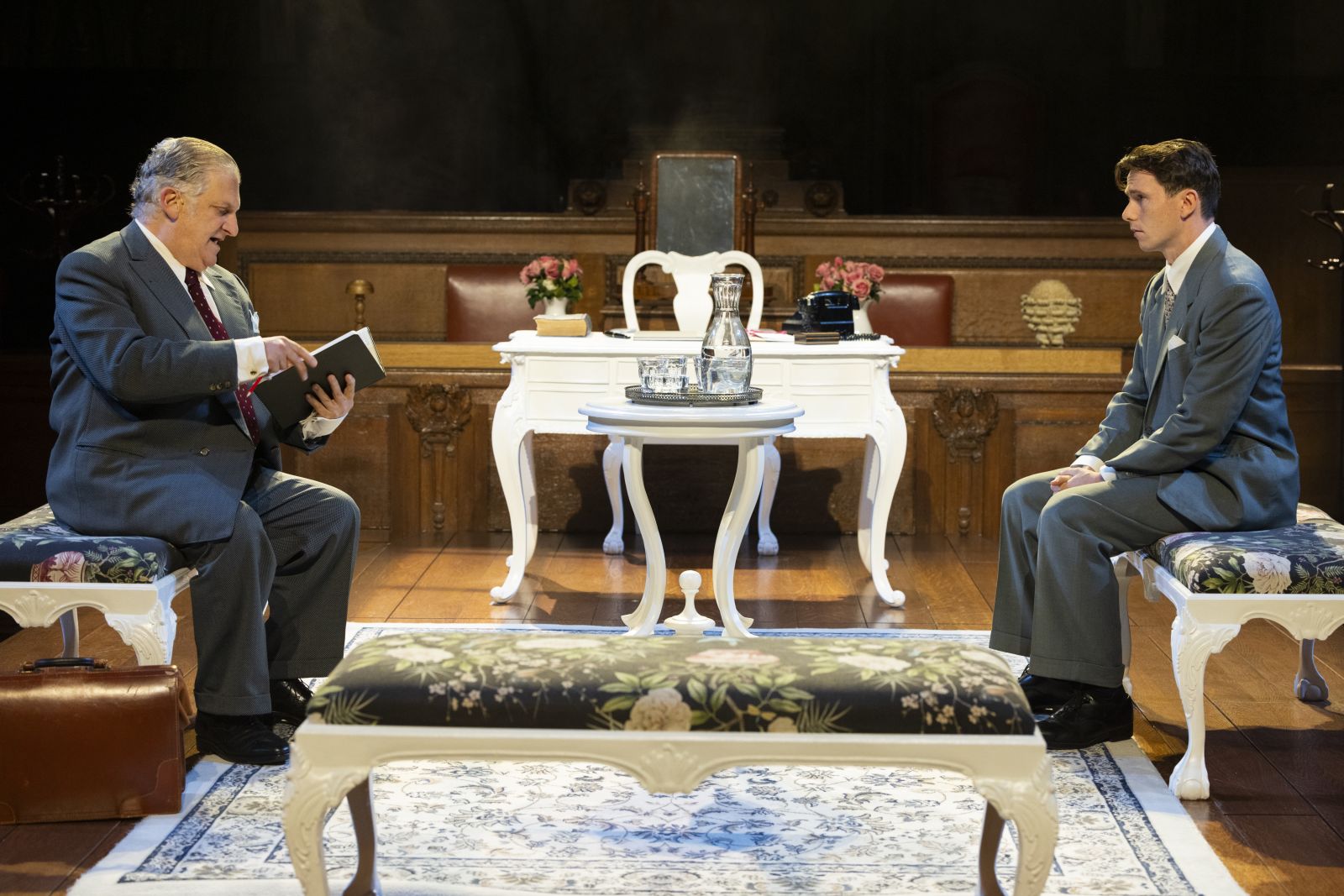 The County Hall, designed by Ralph Knott in 1911 is the perfect venue for this period courtroom drama. On entering the hall there is a buzz of excitement partly due to the spectacular hall itself and the actors are in costume and character, waiting to be called into the courtroom. The performance space is set as an old courtroom. And the audience are close enough to the actors to see their sweat. When the clerk of the court asked every to all raise for the right and honourable Judge Wainwright I too wanted to stand because of the intensity of the surroundings of this semi-immersive experience.
With the directions of Lucy Bailey, Jonathan Firth and Miles Richardson delivered two outstanding performances, as defence and prosecution solicitors, respectively. Watching the two actors perform a delicate battle of wits against each other was a delight to observe. The supporting cast played their roles well throughout the performance. My initial (and maybe slightly judgemental) reaction perceived the attractive Leonard Vole, played by Joe McNamara as guilty. However, the supporting cast and characters did a splendid job of keeping me and the audience on their toes and questioning everything as the play delves into their motives and backstories, playing on stereotypes and fears of the time.
If you are a fan of courtroom dramas, Agatha Christie or looking for a small more personal production I would recommend going to see 'Witness for the Prosecution' and enjoy as the plot twists and unfolds in surprisingly ways before your eyes.
To book tickets visit https://www.witnesscountyhall.com/?gclid=EAIaIQobChMIhJDehceV9AIVRWHmCh0bXwG9EAAYASAAEgIoQvD_BwE
London County Hall, Belvedere Road, SE1 7PB
London County Hall is situated on the South Bank of the River Thames, around the corner from the London Eye. The entrance for Witness for the Prosecution is located on Belvedere Road.
Written by Greg Hankin