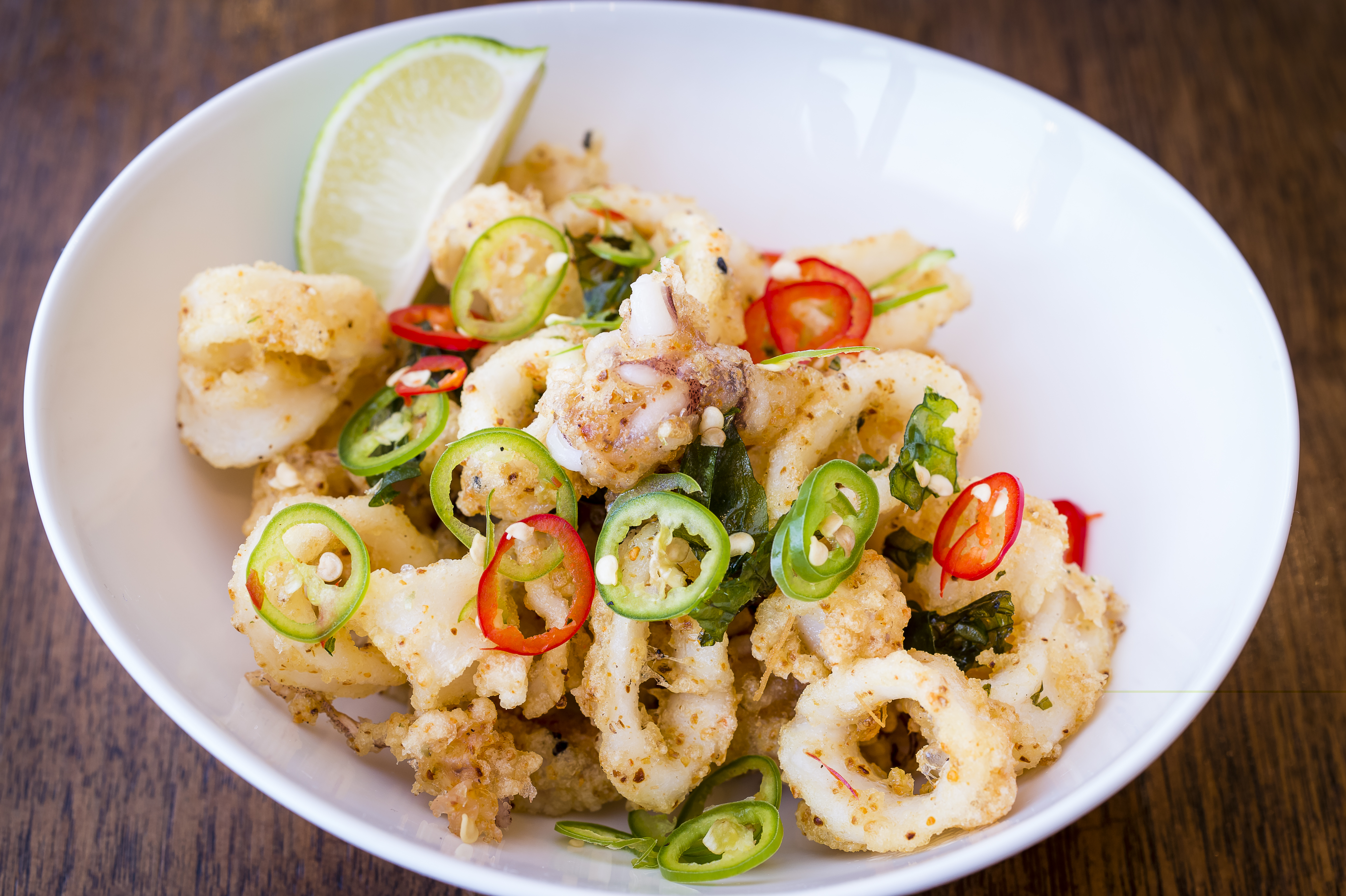 100 Wardour Street Bottomless Brunch Review
I was greeted by a friendly maître d' and given my choice of either the secluded bar or the sunny conservatory area. I took this as an opportunity to have a good bask in a comfortable armchair at a marble table. The chairs are a bit low for some people but as I always think of brunch as a social occasion rather than a formal 'meal' the chance to slump a bit worked for me.
My espresso was brought promptly and was smooth, dark, and with an excellent thick crema. While I waited I had some focaccia and oil- the attention to detail struck me, as the oil itself was very fine with a light peppery flavour, and the focaccia chewy and lightly toasted but sliced wonderfully thin. My bottomless prosecco also arrived very quickly, indeed never ran out, and was crisp, dry with refreshing apple notes.
For starters I had the deep fried squid, which was served in a light, well-seasoned tempura-like batter that floated into the mouth and melted on the tongue. The squid itself was meaty and soft without any hint of rubberiness. These textures were complimented by a sprinkling of finely chopped chillies which added warmth without burning, an assortment of aromatic herb leaves, and lime on the side to provide freshness and zing. This was followed by a sea bream with a piquant salad, which was fresh, meaty and oily in a satisfyingly hangover-quelling way. The waiter's recommendation of steamed broccoli as a sides went will with my selection, and was tender yet al dente.
I fell on my pancakes like a pack of ravening hamsters. I dread to think what people on the street saw, but suffice to say they were gone very quickly. The pancakes themselves were satisfyingly dense whilst fluffy, with ample compote and cream to ease their way down.
I finished off with one of the selection of daytime and brunch cocktials, the Englishman in New York. This was a whisky and fruit drink in a rocks glass served with a lot of ice, which I was thankful for given the weather.
Special mention should go to the waiter Francesco who was friendly, efficient and unobtrusive.
100 Wardour St has a smart casual dress code- so don't rock on up in a hoodie. In the middle of Soho it is well placed for a refuel/predrink between shopping and going out to either the clubs or the theatre. It's just a swift jaunt from Old Compton Street, north to Oxford Street or South to Chinatown.
Website: www.100wardourst.com/

Address: 100 Wardour Street Soho LondonW1F 0TN

Twitter: https://twitter.com/100wardourst

Facebook: www.facebook.com/100WardourSt/

Instagram: https://www.instagram.com/100wardourst/

Written by David Brown