Dubai, it's perceived as the place to shop, stay in glamorous hotels and party hard. If you thought this, you're not wrong, it certainly is all of the above but if you dig a little deeper you can experience a lot more. Dubai is the second largest city in the United Arab Emirates and the most visited with tourists.
So you have 48 hours, where do you start? I recently went to Dubai en route to Bali, so I have some top tips for your travels.
THE VIEWS
The tallest building in the world, the Burj Khalifa is a must-visit, high at 828 meters, the skyscraper overlooks all of Dubai. The best time to visit would be at sunset, watch the sun go down and then marvel at the twinkling lights at night. I highly recommend booking online a few weeks in advance to get your tickets for the right time of day – www.burjkhalifa.ae
TRAVEL LIKE A LOCAL
Yes you will be happy to know traveling in taxis are fairly cheap in Dubai, so there is no real need to stress yourself with taking trains and buses. However I highly recommend you jump into a wooden abra (water taxi) which takes passengers over the waters of Dubai Creek. It costs AED1 which is a mere 20p and it stops near to the Gold and spice souk. Be prepared to haggle, they are known to hike up prices for tourists.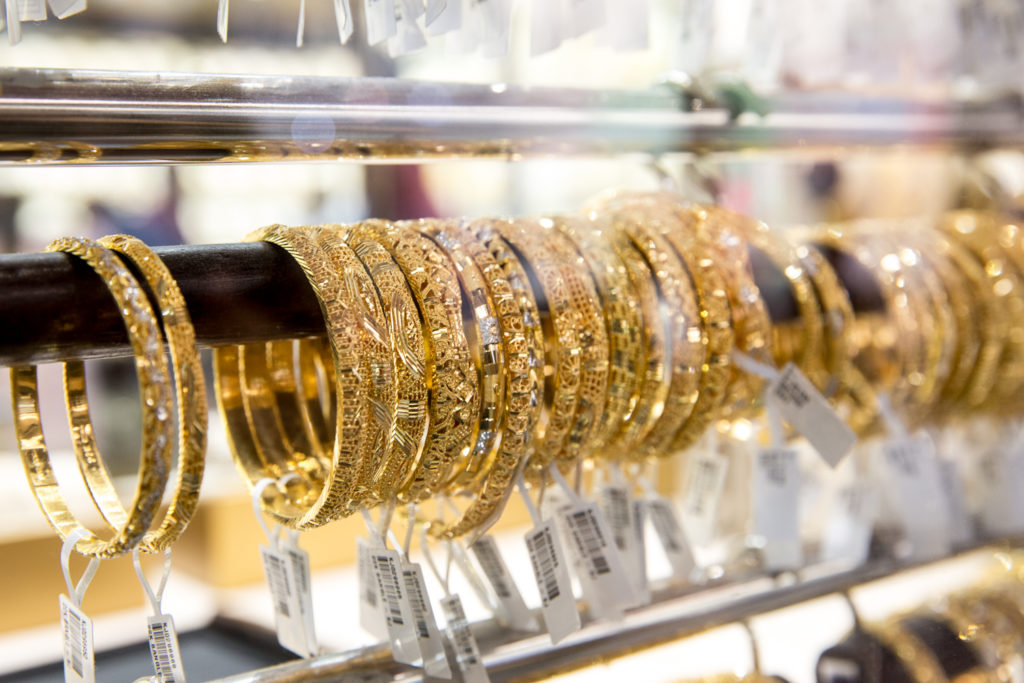 BRUNCH
If you happen to be lucky and one of your days falls on a Friday, then you must experience brunch, which tend to be four-hour champagne extravaganza! Zuma serves up one of Dubai's favourite Friday brunches I've been told. Most brunches are at hotels, so you could also check out Bubbalicious, The Westin Dubai, Morah's Mediterranean Market Brunch, JW Marriott, or Saffron, Atlantis the Palm.
CITY SIGHTSEEING TOUR BUS
Taking the sightseeing bus, is a great way to see Dubai, without the stress of getting lost. When time restricted this is a great option to hop on and hop off, each bus has it's own route, so make sure you hop on the right one. I got tickets for the City Sightseeing Dubai bus, and managed to tick off seeing the Atlantis The Palm hotel, the Marina Walk, Mall of the Emirates, Jumeirah Beach and Mina Seyahi (which is the yellow route). They are fairly frequent and you get a pair of headphones to listen to audio tour guide.
A one day pass starts at £54. They are currently offering 20% off, so now is your chance to save some money! To book tickets click here: www.citysightseeing-dubai.com
SHOPPING
After reading all of the above, I'm sure it won't come as a surprise that The Dubai Mall is the biggest shopping mall in the world. In the Dubai mall not only can you shop till your hearts content you can also go skiing, visit the sega park, visit the Aquarium and access the tallest building in the world: The Burj Khalifa
If you prefer a smaller mall, and by that I mean still bigger than anything you've experienced in the UK, just smaller than the Dubai Mall, then give the Mall of Emirates a go. For more info. visit www.dubai-mall.com
DUBAI AQUARIUM
I found the Dubai Aquarium to be one of the highlights on my trip, I loved every moment of walking through a tunnel and marveling at the fish, manta rays and sharks (don't worry they're not big sharks) but they are impressive to get up close and personal. If you are lucky you may just get to see feeding time. Once you go through the tunnel you are led upstairs to see more of the impressive sea creatures.
ESCAPE TO THE DESERT
Leave the hustle behind you and book yourself a half a day or day trip to the desert. You can enjoy riding camels, taking a thrilling ride through the Dubai dunes on a buggy followed by an entertaining show to watch while you're served food and drinks. Sadly I didn't have enough time to go out to the desert, but did read www.platinum-heritage.com is a good place to start when booking a desert safari trip.
HELICOPTER RIDE
Now if you have some money to burn then the ultimate experience to book would be a helicopter tour. Where you get to set your eyes on an aerial view of The World Island and The Palm Jumeirah, The Burj Khalifa and the Burj Al Arab (just to name a few). You can book tickets here: www.helidubai.com/Scenic-Tours
If you have a night spare, where you're not touring Dubai and you haven't collapsed, make sure you visit a nightclub, to dance the night away Dubai style. Just a friendly tip, don't over drink you don't want to waste anytime in bed nursing a hangover when you should be outside exploring.
Enjoy your trip!
Written by Nyla S.