A$AP Rocky returns to the boutique hotel to create a work of art in collaboration with Nigerian artist as part of The Mandrake's Artist In Residence series 
A$AP ROCKY AND CULT ARTIST OLAOLU SLAWN COLLABORATE ARTISTICALLY AT THE MANDRAKE HOTEL
Fitzrovia's multi-award-winning hotel, The Mandrake(https://www.themandrake.com/), will play host to famed American multi-hyphenated artist, entrepreneur, actor, and fashion icon A$AP Rocky and urban artist, Olaolu Slawnas part of its ongoing Artist In Residence series to facilitate a collaboration between the two creatives.
From 22nd – 26th November, Slawn will be hosted in The Mandrake's basement corridor, where he will create an art piece that is curated by Rocky. Contrasting with the dark tones of the basement corridor, Slawn will paint in white on the black background to create a vibrant and expressive art piece, which will be displayed in the hotel for guests and visitors alike to observe year-round, alongside the hotel's exquisite art collection.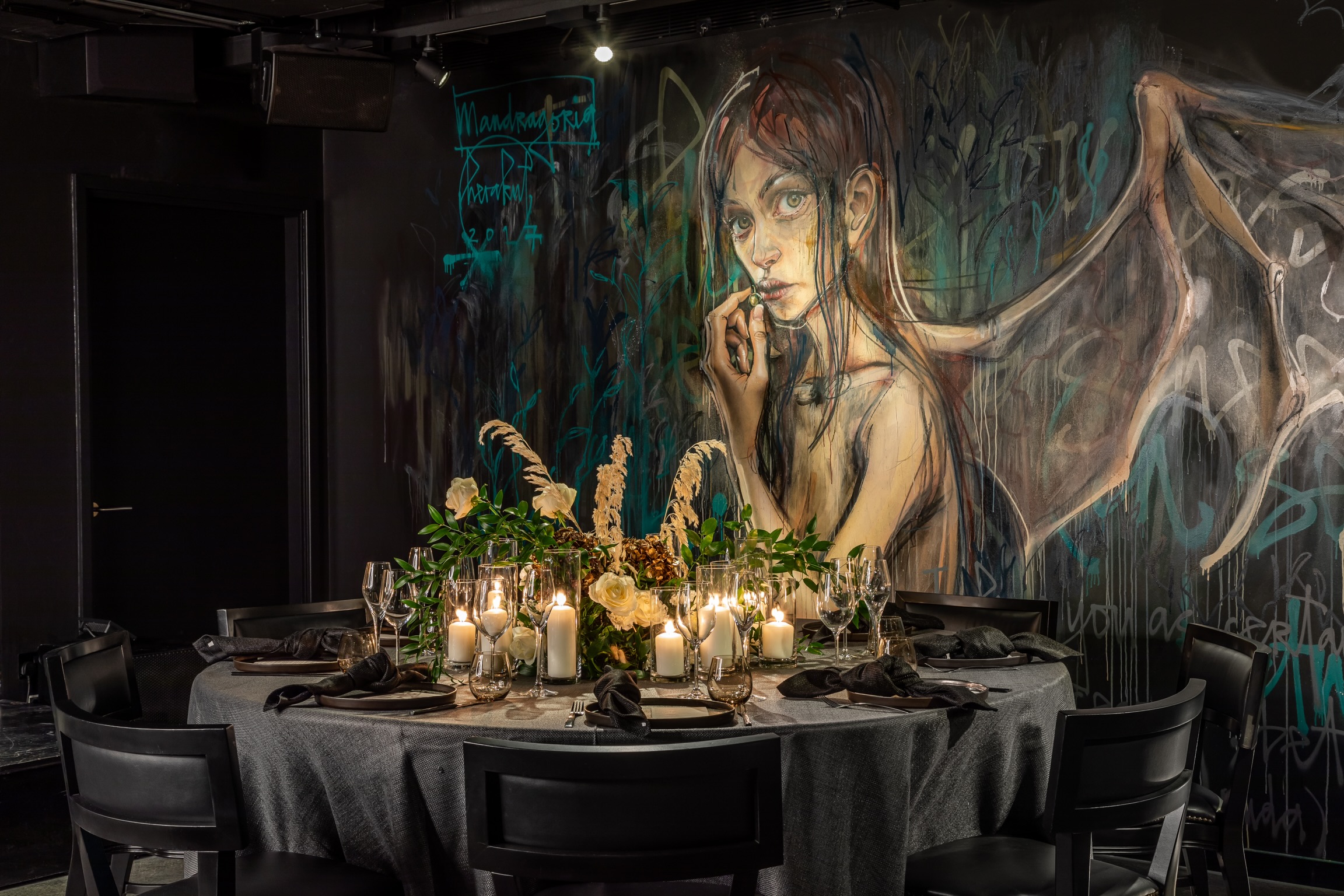 This exciting collaboration stems from Rocky's identification of a synergy between his own music and Slawn's artwork; vibrant and playful, yet powerful with an urban feel. As The Mandrake is one of Rocky's favourite destinations in London, he selected Slawn for this collaboration as his work would be the perfect fit for the transient space. He will bring two worlds together by transforming the web of corridors into a concert of the collective souls that gaze at guests as they pass by.
Slawn, a self-proclaimed 'scam artist' made a name for himself designing skate wear in Lagos, Nigeria, with high profile fashion fans such as Virgil Abloh. He later moved to the UK to study graphic design. Slawn then started to paint during the first lockdown. Later moving to Camden, hehosted his debut exhibition at Brick Lane's Truman Brewery in 2021 which caused a stir on the art scene.
Slawn's style is provocative, irreverent, and vibrant. He uses a blend of cartoon characters and stylised shapes painted, drawn or sprayed onto canvas – resulting in a larger than life, psychedelic blend of complex, challenging subjects.
The Mandrake, 20-21 Newman Street, London, W1T 1PG.
+44 (0)203 146 7770
I: @themandrakehotel / @yopo.london