Bag yourself a free bottle of Atopia with a bunch of SAGE Flowers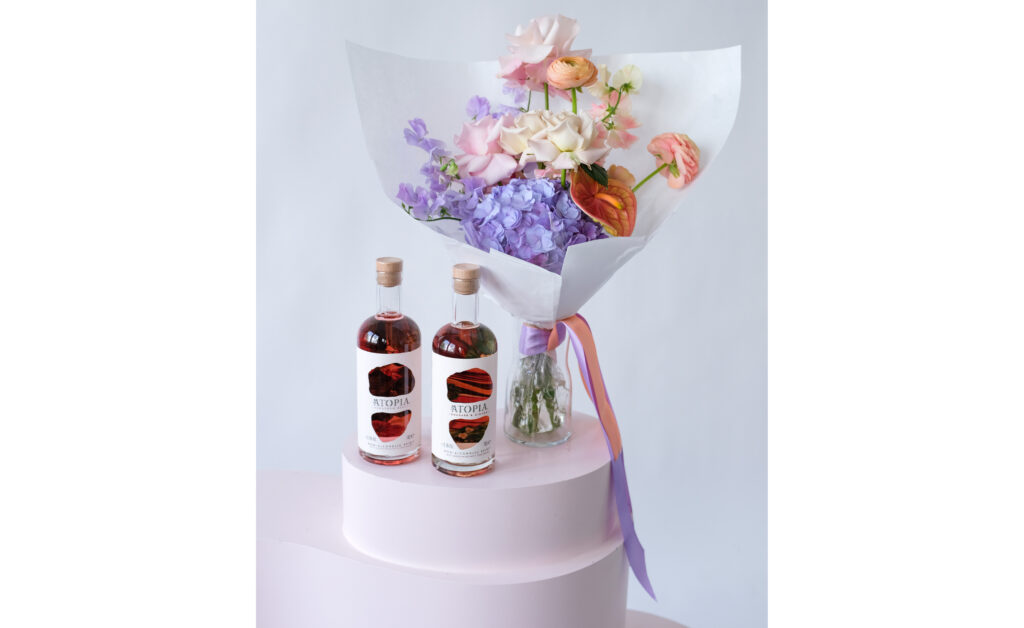 Non-alcoholic spirit brand Atopia has joined forces with Peckham-based florist SAGE to create a stunning floral bouquet and with every bouquet ordered customers will also receive a FREE bottle of Atopia. In celebration of the launch of Atopia's two new flavours; Rhubarb & Ginger and Hedgerow Berry.
The bouquet has been curated by SAGE founders Iona and Romy to complement the scents and flavours of the two new Atopia bottlings, drawing inspiration from their colours and flavours.
Be quick, orders must be placed before midday on 31st May to receive the limited Atopia x SAGE floral bouquet for delivery on 1st June 2022.
The floral bouquet is guaranteed to add some colour to your home, or why not treat a loved one and make their Jubilee celebration, one to remember! Flowers and scrumptious mocktails to toast the Queen's Jubilee, what's not to love!
Price: £60 including postage.
Bouquets are available to order for London delivery here and nationwide here.
Photography courtesy of SAGE flowers