Avid coffee drinks know that not all coffee tastes the same. We have all had that mediocre cup which leaves you feeling unsatisfied and disappointed, so I was ecstatic when I was introduced to the Beanberry Coffee Company. Beanberry Coffee's is the UK's first and only speciality coffee roaster producing organic coffee, which directly encourages sustainability and environmentally friendly organic farming. Each coffee is roasted in small batches to maximise the flavour, whilst enhancing the beans distinctive character and taste, and I was lucky enough to be sent two of their speciality coffees to taste.
The first I tried was the Ethiopian Duromina. Duromina, which means "to improve lives" in the Afaan Oromo language, is a coffee cooperative of around 100 local coffee farmers in southwestern Jimma Zone. Already this was a winner with me as it is ethical and supporting local people as opposed to big corporations.  I received ground beans to use in filter coffee which came in recyclable packing (a tick from me!) and I used a cafetiere to get the most from this coffee.  I used 6 g of coffee forevery 100 ml of water and left to brew for the maximum of five minutes (as I like my coffee strong). The smell of this coffee filled my kitchen and lingered for some time, which I love as it created a warming homely atmosphere on a cold and winter morning.  I drink a lot of coffee but can truly say that this Ethiopian blend was truly enjoyable, with strong odes of sweet milk chocolate and a delicate fruit touch which cuts through the sweetness of peach and lemon. I had my coffee with oat milk which I felt went well with the chocolate taste, but it would be just as lovely with milk or any other alternative.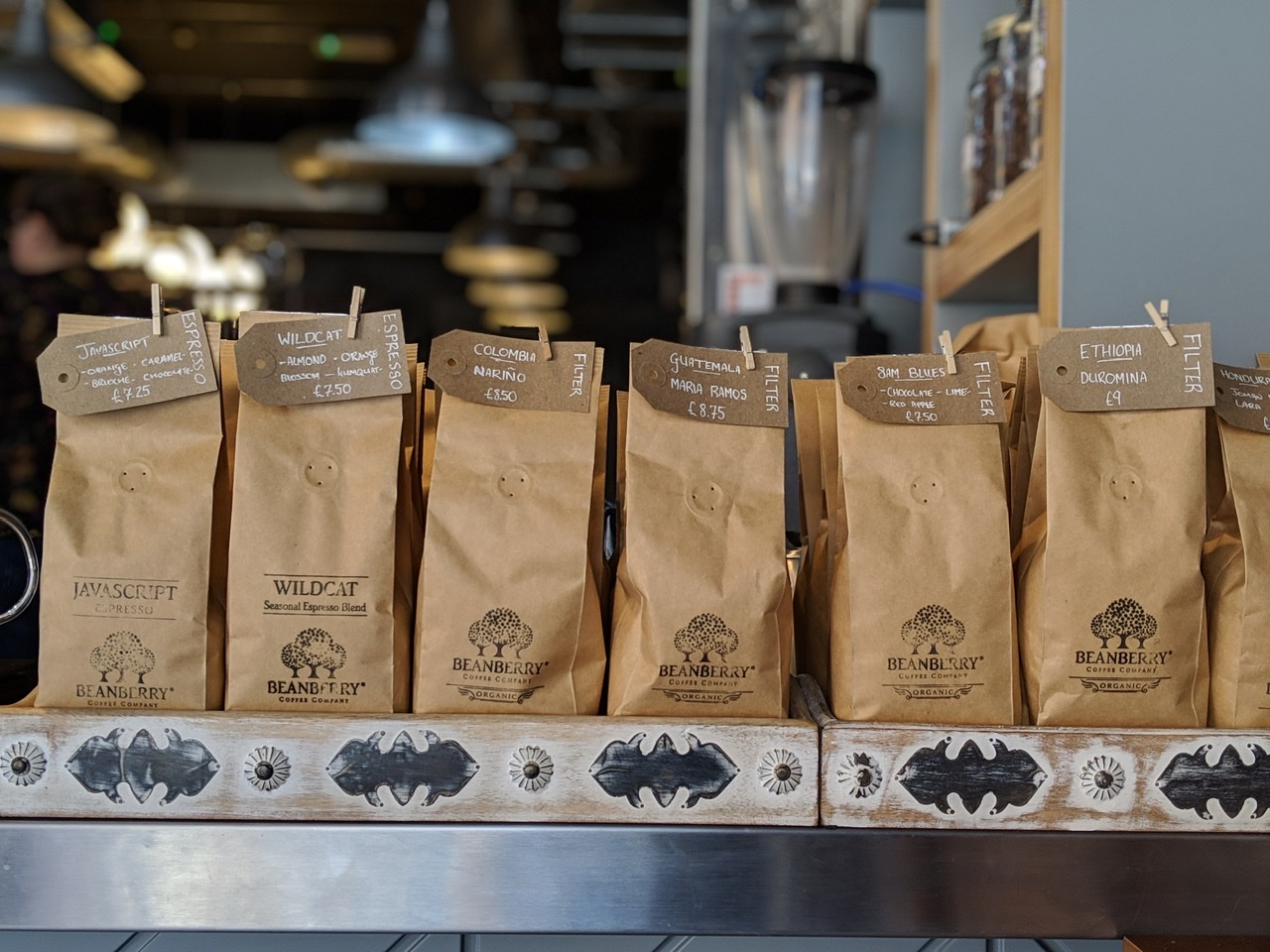 The second coffee I received was the Colombian Manuel Mecias Nanes. This too was ground coffee for a cafetiere.  This coffee had hidden depth, the first layer being that of a rich dark chocolate, which was then enhanced with blackberry tartness. I chose to have this coffee with coconut milk which I felt worked really well with the flavour profile, but much like the other coffee, this would work with any alternative of milk or black. This would be a lovely blend for any time of day.
Beanberry Coffee's main product line is always comprised of three seasonal blends, featuring Javascript Espresso, Wildcat Espresso and the 8AM Blues, and an ever-changing selection of single origin coffees sourced from around the world, including Peru, Guatemala, Honduras, and the Ethiopian and Colombian mentioned.  All of Beanberry's coffees are roasted in small batches and bagged within 24 hours of roasting at their roastery in Woking, Surrey.  They only ship coffees that are within 5 days of the roasting date. The only decision you need to make now is which of the Beanberry's coffees to try first!
Social Media: Instagram: @beanberrycoffee
Website: https://www.beanberrycoffee.com
Written by Chloe Lee