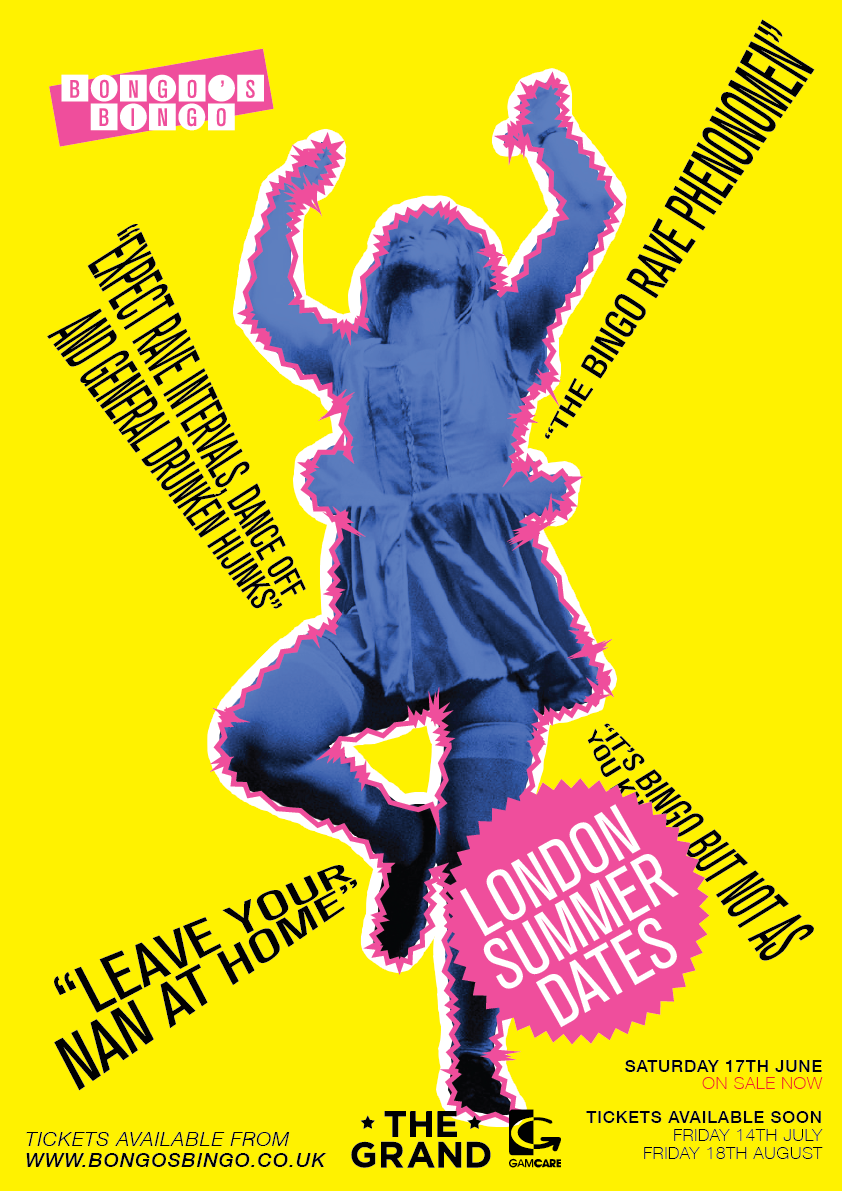 Bongo's Bingo's Summer Dates in London
The action continues at The Grand on Fri 14th July and Fri 18th August
Bongo's Bingo is back in London next Friday for its second summer show at The Grand in Clapham, with the final show taking place on Friday 18th August.
The guys have just come back from a sold-out tour across Australia (the Sydney shows sold out in less than 5 mins) and are already plotting their return to the continent, as well as their summer programming taking place right across the UK. In Ibiza, their weekly residency continues, as do their series of sold-out shows in Dubai too.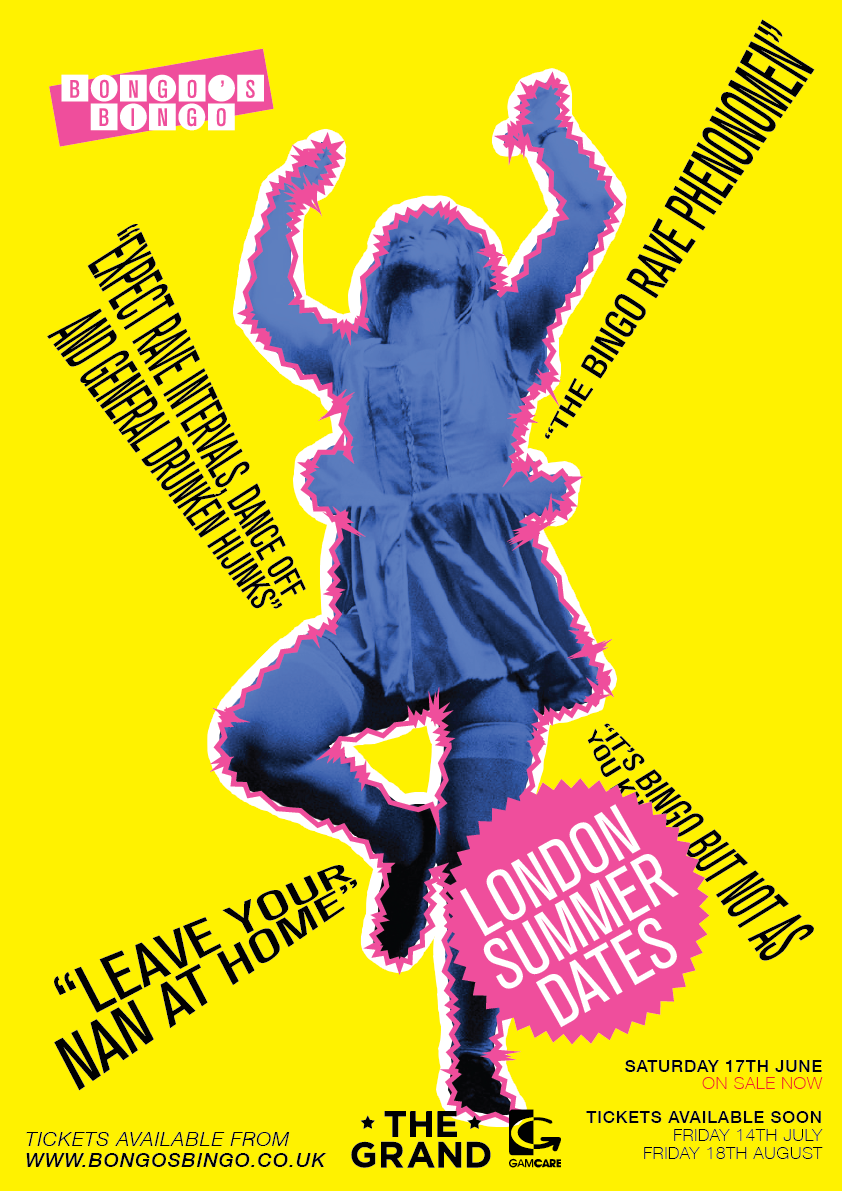 In just two raucous years Bongo's Bingo has become a pivotal part of the country's cultural landscape, with wild scenes taking place each night across the UK as the team move from city to city. From starting in Liverpool originally, it is fast becoming a true phenomenon, one which has already re-shaped how people enjoy themselves and perhaps most importantly it brings a sense of unadulterated fun and escapism to going out. The shows take place across the UK which continue to sell out in advance, with a vibrant mix of players flocking in from far wide for the riotous reinvention of a particularly unique fond British pastime, perhaps a little staid around the edges.
Bongo's Bingo
Friday 14th July and Friday 18th August
@ The Grand, 21-25 St John's Hill, Clapham, London, SW11 1TT
Featuring big cash prizes, "$hit" prizes, rave intervals and dance-offs and more!
Doors open from 6pm
Tickets and info from: www.bongosbingo.co.uk
Twitter: bongosbingo88 / www.facebook.com/BongosBingo / Insta: bongosbingoliverpool
www.claphamgrand.com