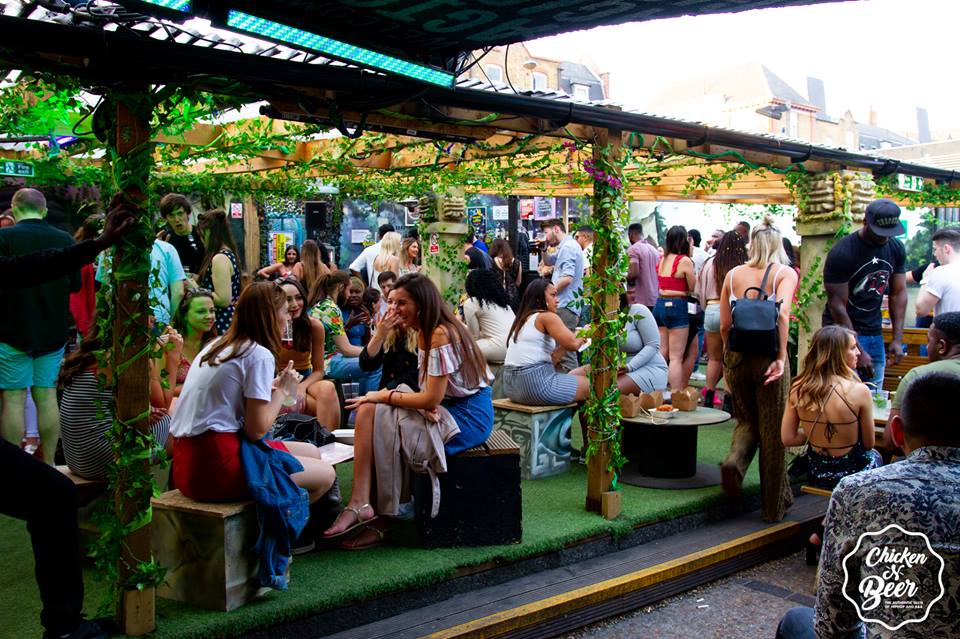 Chicken N Beer Fest Review
On Saturday 18th August, Chicken N Beer returned to the Magic Roundabout in Old Street for their popular 'Cookout' event. Held from 2-11pm there was nine hours of music, games and street food to be had.
Chicken N Beer prides itself on being the authentic taste of hip-hop and R&B. Being one of the most sought after music scenes, means that they have regularly sold out venues all across London ranging from rooftop day parties to epic nightlife.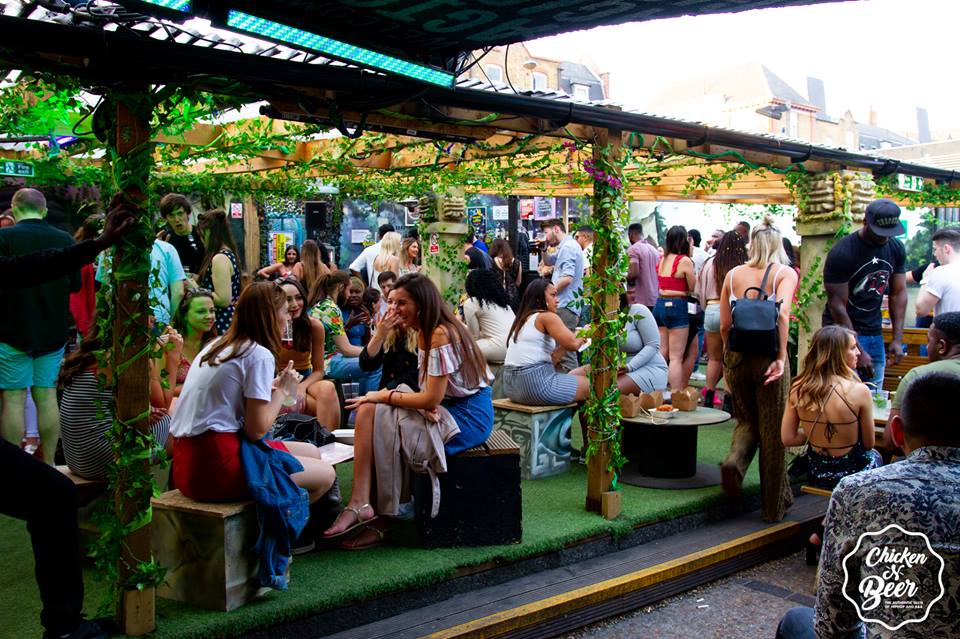 The event was run by Jevanni Letford, the DJ and young entrepreneur, who famously (and cheekily) slipped his business card to the Duke and Duchess of Sussex ahead of their wedding.
The super star line up included:
– Jevanni Letford (Reprezent)
– Yinka Bokinni (Capital Xtra)
– DJ Cable (BBC 1Xtra)
– Donch
– Chuckie
– Damnshaq
– James S
+ more
Located in the middle of Old Street roundabout, and accessed via a staircase In the underground station, Magic Roundabout is an outdoor bar offering craft beer, cocktails, street food and music. As it is heated and covered it's also a great spot in winter to to warm up. It has been voted 'Best All-in-one in Shoreditch 2016/17 and 'Best Outdoor Space in Shoreditch' in 2015/16.
There are two street vendors: Smokin' Lotus and Burger Bear & Skin. We enjoyed the Grizzly burger, essentially a bacon cheeseburger topped with a top secret recipe Bacon Jam. Paired with chips it was extremely filling.
We had fun playing giant board games such as Connect 4 and Jenga. There were also Arcade games like Pacman to test your skills. Sadly, these games were only available on Saturday.
If you're looking for a casual bar where you can have a chilled vibe while listening to music, then Magic Roundabout is a great place.
To book a table or see what's on please check out the website information below.
Address: Magic Roundabout, Old Street Roundabout, 16 St Agnes Well, London, EC1Y 1BE.
Website: www.magicroundabout.co
Website: www.chickennbeer.co.uk
Facebook: www.facebook.com/chickennbeeruk
Twitter: @ChickenNBeerUK
Instagram: www.instagram.com/chickennbeeruk
Written by Caitlin Neal.